Organic Search
•
11 min read
SEO Trends for Retail Marketers in 2022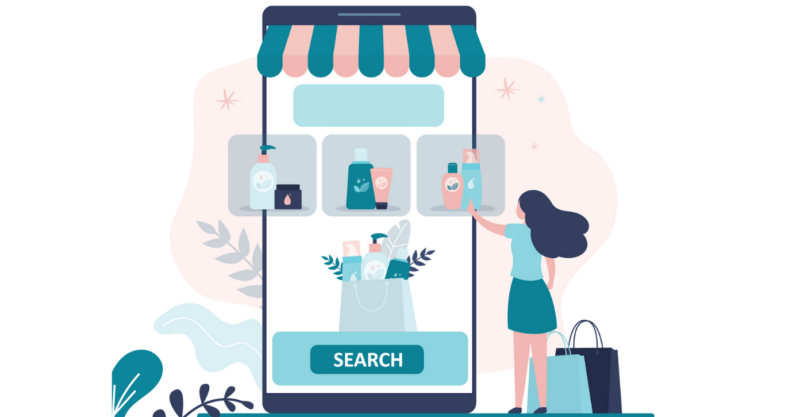 As retailers face an increasing level of competition post-pandemic from a range of sources ranging from their peers to online marketplaces, their focus has turned to ensuring they are able to take a bigger slice of the increase on online search.
But what does that look like in practice?
That is one of the questions we set out to answer in our Performance Marketing Trends in Online Retail survey. And the findings are compelling including how retailers are focusing efforts around page speed optimisation, voice search and using audience data to improve their SEO performance.
Here is a quick tour of the findings.
Page speed optimisation is a core part of strategy for most
An overwhelming 82% of respondents agree that Page Speed is a core part of their marketing approach. For us this is a strong sign that speed concerns previously limited to technical SEO have gone mainstream as part of a wider SEO optimisation approach.
Today, it is fair to say that performance – and, in particular, mobile performance – is front and centre for consideration in web optimisation strategies. Partly driven by Google's switch to mobile-first indexing in March 2021 but also fueled by the explosion in mobile search that happened during the pandemic.
And meeting Google's strenuous new algorithm requirements for page speed has a knock-on benefit for channels outside of SEO. With increases in speed reducing bounce rates and – according to Deloitte's research on luxury retail and travel sector websites – every 0.1s improvement increases revenue by up to 18%.
Google's focus in this area has driven improvement here.
The reality is that many sites continue to suffer from poor page speed – and this may well be reflected in the fact that 40% of CMOs indicate that they don't focus on page speed at all – particularly on mobile. Which means they are unable to rank in the top three positions for organic search, cutting off the bulk of organic traffic and demanding expensive paid media spending to replace it.
Is your site speed up to scratch?
However, budget constraints hold page speed optimisation efforts back
We can also see that 65% of respondents agree that budget is the limiting factor for enabling page speed optimisation.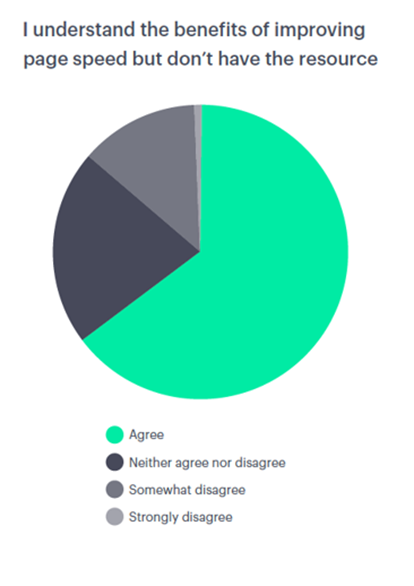 Which suggests that while marketing may be clear on its importance, the wider business is still dragging its feet in terms of funding the technical changes required for improvement.
Here at QueryClick, we find that business change led prioritisation can unlock this challenge and enable provision of support to allow significant SEO performance.
For example, QueryClick led the technical specification for the EE web platform, making a forecast impact business case for each relevant aspect of the platform specification and sitting in each sprint. We also managed the two-year migration process of T-Mobile UK and Orange UK to the new platform.
Despite being a brand new domain (ee.co.uk) which would typically make ranking strongly for competitive terms a significant challenge. On completion of the migration – and with page load speeds that were best in class in the telecoms sector – EE dominated the rankings for the most important terms for the sector. And have been consistently able to rank top for the new iPhone launches each year.
Organic Search revenue was also up £65 million year on year, proving the impact of high quality technical implementation for SEO performance.
Download a copy of the full Performance Marketing Trends in Online Retail survey report which includes: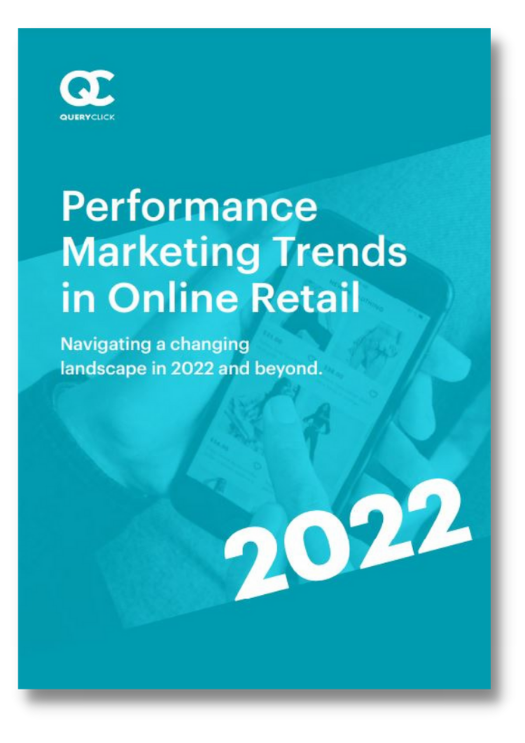 "State of play" assessment of retail marketing
Post pandemic trends that are influencing strategy
Trends in SEO and social for retailers
Impact of the death of the 3rd party cookie and iOS 14
The jury appears to still be out on voice search
Based on the survey results it seems pretty clear that voice search rumbles on as a concern for the majority of respondents. With only 20% stating it is not part of their existing strategy.
However, the future of voice search is certainly under scrutiny with only 22% claiming it as an area for active optimisation over the next 5 years. And that is despite 87% of respondents also refusing to disagree with the idea that voice search is not of interest to them.
Voice optimisation has been with us for nearly a decade now. With early optimisation focusing on simply ensuring use of rich media enabled content in supporting the answering of simple questions as part of early search and smartphone functionality.
Today, there is a much more nuanced and varied range of optimisation techniques that relate to optimizing for voice which are aimed at creating what many retailers are referring to as 'frictionless retail' – including:
As well as recommendation optimisation. All feeding into a centralised view of optimisation for hands free engagement with queries made on our smart devices today.
Although Microsoft's 2019 Voice Report suggested that as many as 40% of respondents had tried to make a purchase using their voice they also pointed out that "voice itself is not the next big disruptor. There is an even bigger disruption on the horizon: Conversational AI and its impact on consumer behaviour".
So, everything from website chat bots to messaging apps and home assistants.
While still perhaps on the periphery of mainstream focus – and perhaps needing to overcome some core challenges around trust as highlighted by PWC – we believe voice still has an important part to play in a robust optimisation campaign. And it can drive excellent returns for brands that engage with the technical richness required to excel in this area.
Strong agreement that audience data is key to optimisation
Audience is the key to future optimisation success in our view here at QueryClick. And it is heartening to see that the brands in our survey agree.
A spotlight has been thrown on audience data with the high profile conversations around the death of third-party cookies. And, in particular, the ticking clock that their removal has started and the quest to find new and better ways to understand first-party audience and customer data.
However, the use of audience data for organic SEO optimisation is often a difficult challenge to overcome. And a roadmap for rebuilding strategy around customer acquisition is the key for success.
49% of respondents actively use audience data to inform SEO content strategy today – a figure that jumps up markedly to 65% amongst Performance Marketers – but that leaves the majority playing catch up. While 28% expect to bring audience data to the table in the future, what is truly remarkable is that 33% firmly do not.
Given that audience-led optimisation can allow for CPA reductions of up to 87% it seems clear that brands who fail to engage with audience-first optimisation strategies will struggle to compete in the new optimisation landscape we now operate in.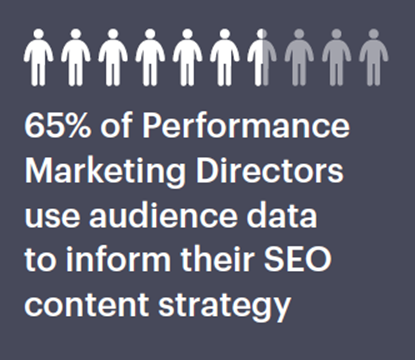 Since only 8% of respondents actually believe that audience data is of no value to their SEO strategy, it can only be speculated that the reason for this lack of buy-in comes from a misunderstanding of how SEO can be optimised today.
Issues around page speed optimisation, voice search and use of audience data are key for retail marketers as they look to get a grip on the very changed competitive environment they are facing. But close in behind are worries over increasing CPAs in paid social, the implications of the death of the third-party cookie, the impact of iOS14 and the inability to get a clear view of the ROI of new channels adopted.
To get the full picture download a copy of our Performance Marketing Trends in Online Retail survey below.
Performance Marketing Trends in Online Retail
Download the full 2022 report.
Own your marketing data & simplify your tech stack.