Retail
•
7 min read
How Can Retailers Compete With Online Marketplaces?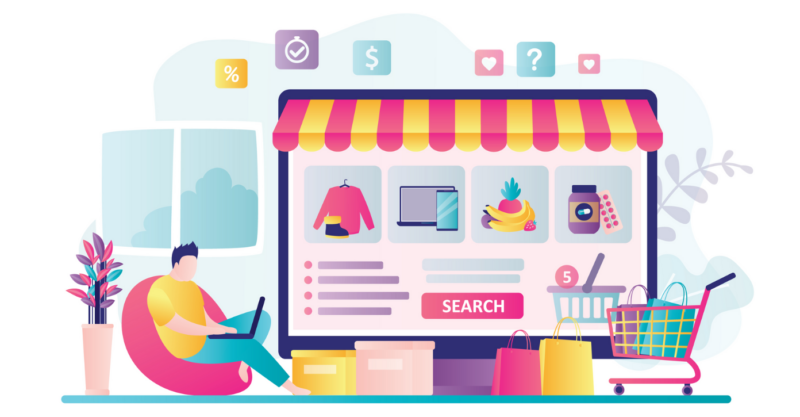 In the past 18 months retail marketers have had to weather a storm where much of the focus was on the impact that COVID-19 was having on rapidly changing customer preferences and buying habits.
As lockdowns, travel restrictions and drastically altered work routines turned the retail landscape on its head.
But alongside they have also had to meet the competitive challenge posed by the continued rise of online marketplaces like Amazon and eBay.
It is a theme we decided to explore with CMOs, Marketing Directors & VPs, Ecommerce Directors & VPs, Heads of Data, Heads of Analytics and Performance Marketing Directors in our Performance Trends in Online Retail survey.
Here – and using excerpts from the survey itself – we take a look at the key issues around competitive pressure from online marketplaces and how retail marketers plan to respond in 2022 and beyond.
The vast majority of retail marketers struggle against online marketplaces
In a lot of ways, the results on the graph below tell their own story visually.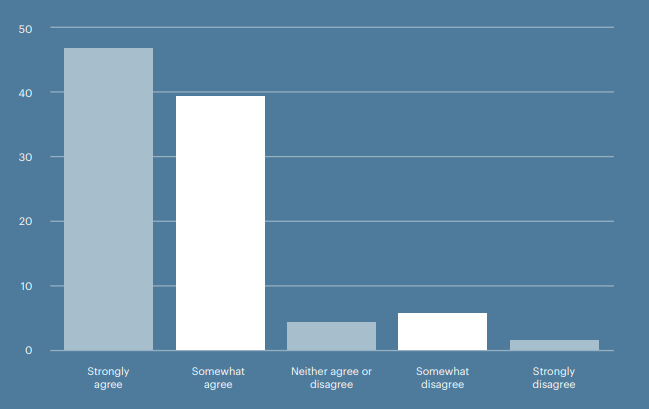 With a staggering 88% of retailers struggling to compete with the challenge they are facing from online marketplaces. And 65% of Performance Marketing Directors strongly agreeing that this is the case.
In fact, the harsh reality for many retailers is that the serious competition no longer comes from their peers – but from marketplaces like Amazon, eBay and Etsy. Shopify also exists as an existential threat for larger retailers as it enables small brands to compete directly with major digital properties on a level playing field for digital shopping and fulfilment.
The impact of COVID-19 and the digital drive that it fuelled contains some harsh lessons for retailers, some of whom have been slow to react.
The Mastercard Spending Pulse data for the last quarter of 2020 highlighted that – as you might have expected due to the pandemic – department store sales were down 10.2% while at the same time e-commerce sales were up a whopping 49%.
However, for physical retailers their e-commerce sales showed only 3% uplift in the period. Which means the gap of 46% went somewhere else for their online bargains – including the online marketplaces.
The rise of Amazon as the third great AdTech silo over the last three or four years is significant – as the graph on the right shows. Expect to see the pain increase as market-share cascades to levels similar to Google and Facebook.
Fracturing many retailers' abilities to control their product positioning or new customer acquisition optimisation. In truth Amazon has really only just begun. And as their AdTech division is the highest margin segment of their revenues, there is nothing but incentive to push ever harder at the expense of retailers direct-to-consumer efforts.
Download a copy of the full Performance Marketing Trends in Online Retail survey report which includes:
"State of play" assessment of retail marketing
Post pandemic trends that are influencing strategy
Trends in SEO and social for retailers
Impact of the death of the 3rd party cookie and iOS 14
If you can't beat them join them is a new mantra for many
And there is ample evidence that there is a very real if "you can't beat them, join them" mentality amongst retailers.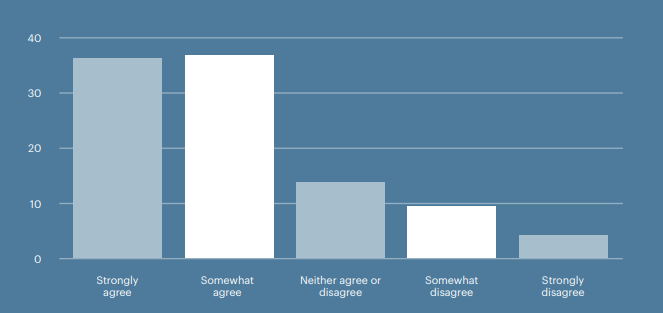 With 73% of retailers admitting that using marketplaces was part of their strategy – a number that catapults up to 91% when you talk to retail CMOs.
And there is also evidence that retailers have the appetite to create their own marketplaces with retailers like Boohoo planning to operate the Debenhams brand as a digital department store where products are sourced and delivered by 3rd parties. It's a strategy that other high profile brands like Marks and Spencer and Next are also exploring.
The reality is that using marketplaces is not without its risks for retailers – as you open yourself up to potential reputational and product quality issues, increasing customer service complexities and margin erosion. But it opens up hyper-growth opportunities and potential audience sizes that simply don't exist for single brand retailers.
And with research from Wunderman Thompson pointing to the fact that 72% of global shoppers are saying that online shopping saved the day in 2020 – and a projected 73% seeing ecommerce retailing being important to them in 2021 and beyond – it is hard to see a slowdown in momentum any time soon.
It is clear that retail marketers are grappling to try and get control over what is a not inconsiderable challenge from online marketplaces. And, in some ways, mirroring their approach and success is going to be part of their competitive response to the issue.
However, this is only one aspect of a radically changed environment that also includes more pressure than ever before to adopt new marketing channels (including video, programmatic and TikTok), CPAs that are going through the roof and the impact of iOS14 and the impending death of third-party cookies.
Plus what appears to be an increasing challenge around demonstrating the value in increased spend in channels like paid social – with only 16% of our survey respondents indicating they could see increased ROI from the channel.
To get a true picture of the environment facing retail marketers you really need to get a rounded view of the issues.
To view the full 2022 report, download your copy below.
Performance Marketing Trends in Online Retail
Own your marketing data & simplify your tech stack.