Retail
•
13 min read
How Has The Pandemic Impacted Online Retail Marketing?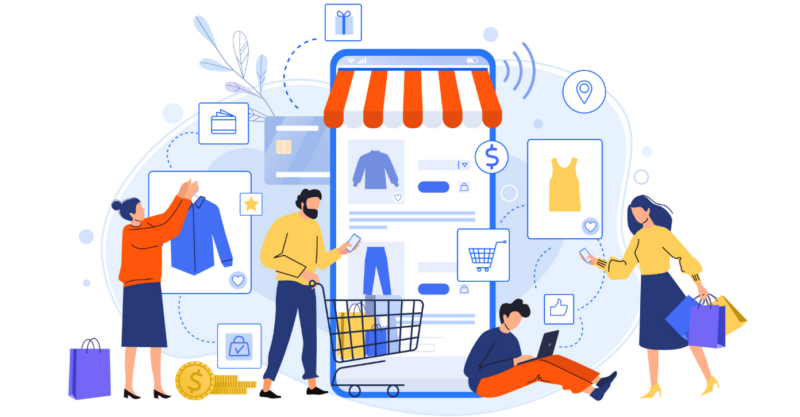 In our new Performance Marketing Trends in Online Retail survey we take a closer look at the way that retailers have reacted – and continue to react – to the impact of the pandemic.
From the trends that shaped their response to the pandemic itself, to the effectiveness of their efforts to try and ride things out through a combination of exploring new channels, improving the effectiveness of existing ones and responding to some of the associated challenges of iOS14.5 – and the looming death of third-party cookies.
In this blog, we take a look at the impact that the pandemic had on online retail marketing and what that means for the near future.
Mixed results as retailers added new channels during the pandemic
The answer to this initial survey question: "Since the pandemic, have you added any new channels to your strategy? And what have you added?" is a resounding 'yes' across the board and across marketing job titles and budgets.
With 75% of marketers indicating they have added channels during the pandemic. Perhaps not unsurprisingly given the seismic shifts that have taken place during the disruption.
So, where exactly have retailers focused in terms of adding new channels? And what are the headline trends here?
Video is king
Video has clearly become a crucial part of the digital strategy mix and it features as the top channel "add" in our survey. With 67% of respondents saying they had added it to their strategy.
According to TotalRetail, consumers are watching 50% more hours of video than they were before the pandemic and the reality for retailers is that buyers are increasingly coming to expect video content as part of their buying journey. More and more, retailers are tapping into this to boost engagement, increase sales and deliver effective ROI.
Explainers, how tos and product reviews are key ways to drive brand engagement. But with the impending loss of third-party cookies contextual based video ads also provide the ability to deliver "in the moment" highly relevant, conversion-focused content to consumers who are showing a strong predisposition to buy.
So, it can have a marked impact at the low end of the funnel too.
Programmatic is on the up
48% have added Programmatic into their channel mix post-pandemic, with the channel getting more exposure at senior level with 61% of CMOs incorporating it into their strategy. This is likely also partly driven by the adoption of video and the challenges encountered by Facebook advertisers looking for alternative ecosystems for their existing creative messaging.
Programmatic is a much more valid platform for video today than it was a year ago. For context the addressable households via programmatic TV in the US rose to nearly 50% in October. While in advanced EMEA markets like the UK that figure is now 78% as reported by Advanced TV. Meaning that the majority of households can now be targeted at CPMs that are roughly half the cost compared to traditional TV buys according to iAB figures.
The continued emergence of TikTok
It is also clear from the findings that TikTok is an emerging channel that is gaining increasing prominence with 38% of CMOs incorporating it as a new channel into their digital strategy.
And what has been an initially Chinese phenomenon has become increasingly popular in both Europe and the US – growing to over 1.65 billion users and the 100 million daily user mark in Europe.
The reality is that Gen Z love it and it is becoming their first port of call for fashion advice and increasingly to source purchases. Brands like Gap, Burberry and Abercrombie and Fitch are increasingly using the platform to both determine trends and drive sales. Capitalising on easily searchable hashtags and the power of influencer accounts to drive not only brand awareness but also hard retail sales.
TikTok provides a highly attractive package that combines reach, creativity, localisation – and crucially a low-cost approach. And the latter might explain why TikTok adoption jumps up to 48% when we consider marketers at the slightly lower end of the budget scale.
Perhaps we will see a further rise in adoption of TikTok amongst brands through 2022, both in the paid ad space and through user-generated content. In a recent study conducted by Neuroinsight, TikTok content was shown to have a 44% stronger emotional valence; that is, the propensity for a user to take an in-the- moment action compared to other social media platforms. The study also showed that content had a 15% higher engagement rate than other typical social media platforms.
This is part of wider social commerce sales of $36.62bn in the US in 2021 according to Emarketer, but which are truly dwarfed by $351.6bn in China this year.
Channel effectiveness and ROI has differed considerably
In some ways adding the new channels is easy. But the real test of their impact comes in how they help to drive your marketing ROI and effectiveness.
Once again, video is top of the charts in our survey with 41% of respondents indicating they have observed an increased ROI from video activity. At face value this is welcome news, and perhaps not surprising, if we take into account the stellar rise of TikTok – which we touched on earlier – and YouTube having had double digit YoY search growth.
Video is the most cost-effective new market for many advertisers as it remains relatively un-saturated compared to the inventory available, meaning the auction cost of an impression is relatively low compared to more mature channels like Search, or the high cost of new social entrants like TikTok.
Advertisers often realise the ROI value from video by measuring the overall uplift using simple econometric or A/B testing – in effect pushing new video content live with the expectation that increased activity will be captured in other channels – and particularly through increased retargeting reach – and allow conversion further down the customer engagement path.
While video remains a growth market for auctions it will remain a cheap way to drive new customer acquisition, however as saturation begins to increase over the course of 2022 and particularly 2023 as third-party cookies are phased out and more prospecting spend looks for a home, those auction costs will reach similar levels of saturation to existing channels and the need for attribution to unbundle and understand the comparative effectiveness of the video ad will increase.
In contrast only 16% of respondents observed an increased ROI from the investment they are making in paid social channels. This is a figure that resonates strongly with us and we see a number of underlying causes.
Firstly, there is the practical issue around how social channels report performance back to you using their own measurement systems. Take the live client example on the right where Google Analytics (GA 360 in this case) is showing attributed revenue at a fraction of what Facebook is reporting for the same time period.
So accurate attribution is at the heart of the issue but we are also aware that senior marketers are struggling with the impact of iOS14.5 updates.
For "live" context here, we have seen an average decline of volume on Facebook ads of around 2/3rds for our clients which is also driving up CPAs.
The statistic that 32% of marketers have observed an increased ROI from Affiliate partners is an interesting one. Quite a bit of the coverage on affiliate marketing and the impact of the pandemic has suggested that Affiliate revenues were down during the pandemic. Due to retrenching commission levels and surges in online search (which reduces the need for Affiliates in your marketing mix).
But the picture on affiliates has been mixed depending on sector and product sets so this may reflect sectors that have done well during the pandemic.
25% of those surveyed are also indicating they have seen an increased ROI from TikTok, particularly amongst CMOs (34%). This is interesting and contrasts sharply with a recent Kantar study which showed that senior marketers found TikTok to be one of the least trustworthy of ad platforms but – at the same time – the most innovative.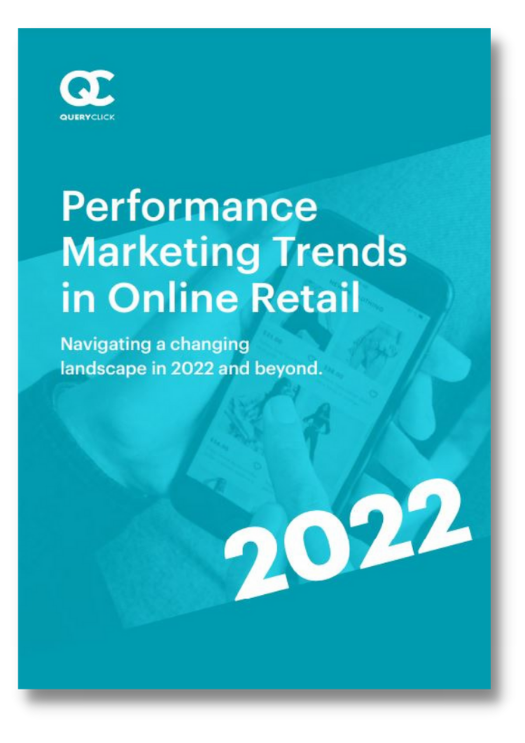 Download the full Performance Marketing Trends in Online Retail survey report which includes:
"State of play" assessment of retail marketing
Post pandemic trends that are influencing strategy
Trends in SEO and social for retailers
Impact of the death of the third-party cookie
It would appear that "in pandemic" changes are here to stay
The indications are that changes retailers have made will remain.
Given that there are some channels that have been difficult to generate improved performance on this probably reflects how painful AdTech siloing is for marketers today.
With a really marked loss of audience on Facebook due to the dramatic effects of the iOS14.5 update – which has caused CPAs to dramatically hike upwards – and Google typically being already saturated – retail marketers have acknowledged that they need to expand into new channels and ad formats to gain performance going forwards. And maintain the momentum on that in future.
Which is accurately reflected in only 4.5% claiming their changes are likely to be temporary.
Performance Marketing Trends in Online Retail
This survey proves that 2021 was a year of radical change for retail marketers in almost all areas. Don't forget to download your full copy of the survey here.
Combatting post-pandemic marketing challenges?
Discover how our award-winning performance marketing services can help.
Own your marketing data & simplify your tech stack.