Attribution
•
12 min read
How to Overcome Saturation in Paid Search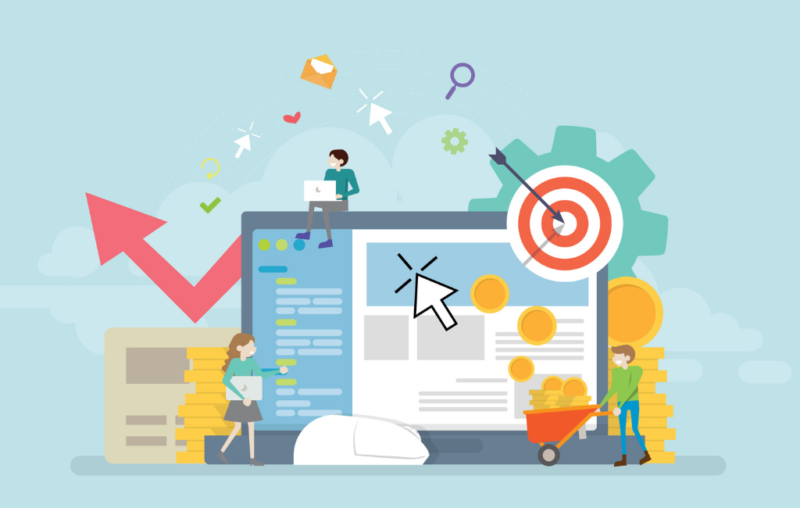 PPC has long been the backbone of many marketing strategies, but with rising costs and over-saturation it's more difficult than ever to generate a healthy ROI.
Combined with recent data visibility-killing updates to Google Ads, and challenges with accurately measuring and attributing value, marketers must now make smarter decisions with their Paid Search strategies to bring down costs and drive incremental ROI.
We've provided the key steps you can take to overcome Paid saturation and deliver smarter, more effective strategies below.
Using Dynamic Search Ads to find new and cheaper keyword opportunities
One way marketers can combat over-saturation and reduce spend is by identifying new opportunities to drive incremental growth through targeting less competitive keywords with lower search volume.
Whilst it's easy to fall into the trap of focusing solely on high-volume keywords, it's here that marketers are mostly likely to run into challenges with over-saturation – including greater competition, high CPCs, and smaller returns.
By optimising your Paid Search campaigns to include lower-volume, less competitive, and cheaper keywords, you can increase your chances of auction success and ensure a steady stream of traffic to your site for less spend.
Rather than embarking on the time-consuming task of reviewing your keyword sets manually, you can leverage Google's Dynamic Search Ads feature to help you do this.
What is Dynamic Search Ads (DSA?)
DSA is a Google Ads feature designed to increase the reach of your Paid Search campaigns by identifying new and relevant keywords based on your site content. If you already have an established list of keywords it can help to highlight any opportunities you might have overlooked – including those with lower search volume, competition, and cost.
By identifying and shifting some of your focus to these keywords, you can ensure a steady flow of relevant traffic to your site whilst cutting down on campaign spend.
Using Search Audiences to target only the most valuable users
While lower-volume keywords offer great opportunities for incremental growth, it's still necessary to target the more competitive keywords with higher search interest.
You can cut down on spend here too by using Google's Search Audience feature to be more selective in who your ads appear to, prioritising the most valuable users with the greatest potential to convert.
Search Audiences allows you to create audience lists based on a variety of user signals, including demographics, interests, and purchasing intent. You can then layer these audience lists onto your ad groups to condition bids, creative assets, and keywords to the users most likely to engage with them.
Search Audiences offers a range of different solutions for building tailored audience lists:
Detailed Demographics


Detailed Demographics lets you reach potential customers based on demographic criteria such as marital status, educational levels, parenting stage, and home-ownership.


Affinity Audiences


Affinity Audiences identifies users that have demonstrated a clear and relevant interest in a given topic.


In-Market Audiences


In-Market Audiences lets you reach potential customers who have demonstrated a clear intent to convert. This includes users who are thinking of buying from other places.


Customer Match


Customer Match allows you to upload your own customer data into Google Ads and expand your reach to find users that resemble your existing base.
By building targeted audience lists and layering them on top of your Search campaigns, you can deploy variable bidding to increase and decrease bids for users depending on their likelihood to convert. This ensures you're bidding only on the most relevant users with the highest click-through and buying potential.
Cost-per-cookie: Capturing customers earlier in the conversion journey
As well as using the full range of Google Ads' features to optimise your Paid campaigns for success, you can also adapt your strategy to identify potential customers earlier in the buying journey – where CPCs and competition are lower.
We call this the 'cost-per-cookie' mindset. By making contact with users in the cheaper, less-competitive stages of their journey, you can use re-marketing and the rest of your marketing mix to nurture them to a conversion.
For example; imagine you're the CMO for a large outdoor and adventure-sports online retailer. One of your core product offerings is bikes. You want to serve your Paid Search ads to users searching for bikes with the hopes of earning their conversion.
You're already bidding on the high-volume keywords that suggest a strong intent to convert – i.e. "buy mountain bikes" – but click-through and returns are low thanks to over-saturation and high CPCs.
To combat this, you shift your focus to searches made by users in the research stage of their conversion journey and bid on longer-tail keywords like "best bike for rough terrain". These are cheaper, less competitive, and offer a greater chance for auction success.
To be successful, you need to increase the relevance of your ads by linking to content on your website that fulfils the users' query. You create a pre-transactional, information-style blog piece that details the best types of bikes for rough terrain – ensuring you're internally linking to products.
Some users stay and make a purchase. Most leave to continue their research. But now that you've made contact, you've successfully brought your brand to their attention and can leverage re-marketing and the rest of your channels to make further touchpoints. For example, you can use Display to target them on their favourite websites or Paid Social to serve them your content while they're browsing Facebook.
By establishing that initial contact using upper-funnel keyword targeting and pre-transactional content, you can now nurture those users to a conversion using the full range of your marketing mix.
This offers a cheaper and more effective method for earning new customers through Paid Search without wasting all your budget on over-saturated, lower-funnel markets with decreasing potential for results.
Attribution matters
For most marketers, identifying potential customers earlier in the buying journey is easier said than done. To do this effectively, you need access to accurate attribution data that proves the value and contribution of every touchpoint in a conversion journey.
This can be a challenge when most off-the-shelf attribution solutions (like Google and Adobe Analytics), rely on flawed attribution models like last-click. By attributing 100% of conversion revenue to a user's last touchpoint, last-click solutions fail to account for the complex and multi-faceted nature of most users' true conversion journeys.
For example, while GA360 may show you that a user came to your website directly, a realistic view of their journey may look something more like this:
A user clicked through on one of your Display ads they saw while reading their favourite blog.
After visiting your website once, they might have clicked on a remarketing ad on Facebook.
Now that they're aware of your product or service, they use Google to weigh up their options with other companies that provide the same thing.
After doing their research, the user decides you have the best service proposition and re-visits your website to convert.
Despite the important role that Display and Paid Social played in the journey to that conversion, last-click gives them none of the credit.
With limited views like this from their attribution solutions, marketers are left spending more of their budget on oversaturated, lower-funnel markets when the real opportunity lies further up the funnel.
How Corvidae Can Help
This is where we come in. Our in-house attribution solution, Corvidae, is the only available platform that completely rebuilds your analytics data from the ground up. Combined with cutting-edge multi-channel modelling and patented 'session stitching,' it enables marketers to make smarter decisions around spend by enabling them to truly understand the value of every marketing touchpoint in their customers' conversion journeys.
Armed with this information, Corvidae can empower you to make data-driven decisions on how to correctly distribute media budgets across early and late-funnel interactions, leveraging the latter to drive more conversions at a much lower cost.
The right attribution is essential to confidently invest in top-of-funnel activity and content. Corvidae is the only existing solution that rebuilds core marketing data to enable this effectively.
Summary
With the ever-increasing over-saturation of Paid Search, marketers must come up with new and innovative strategies for capturing new customers and driving growth.
By leveraging the full range of Google Ads' features, such as Dynamic Search Ads and Search Audiences, you can identify new and cheaper keyword opportunities and ensure you're targeting only the most valuable users.
With the help of a cutting-edge attribution solution, you can also target potential customers earlier in the buying journey and deploy your full marketing mix to funnel them to a conversion. Download our Marketing Attribution Use Cases to learn more about the benefits of effective attribution.
Or, Get in touch with our experts today and find out how Corvidae can help you overcome saturation in Paid Search.
Own your marketing data & simplify your tech stack.