Attribution
•
12 min read
How To Survive The Death of Third Party Cookies: A Checklist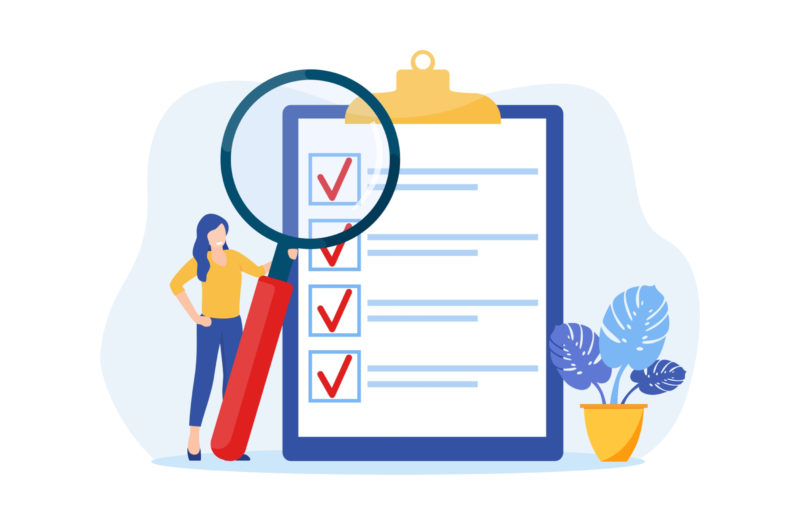 There is a degree of drama about the headline for this particular guide but that is probably influenced as much by the rhetoric flying around in the industry about the end of third party cookies as anything else.
However, at QueryClick, we are relatively sanguine about things.
Without doubt the announcement by Google is going to have significant impact on the industry – along with changes to IFDA already implement by Apple.
So, what are the steps you need to take to ensure success in a "cookieless" (well, not quite!) world? Here's our checklist…
1. Create a strategy. And preferably soon.
In reality, the discussion about the merits, or otherwise, of third party cookies (and the impending changes) feels like it has been going on for a rather long time.
You could argue that the death of the third party cookie started when Firefox announced back in 2019 that it would block them by default for users of its Mozilla web browser. But it's more recent decisions by major industry players that have created an unstoppable momentum including:
The announcement by Apple that from April 15 2021 their IOS 14 release would make their IDFA a required opt-in on each and every app used
Confirmation originally from Google that they would begin phasing out third party cookies from Chrome browsers by 2022.
The sheer scale of Google's reach alone – at an estimated 64% coverage on desktop globally – guarantees a seismic change is in the pipeline. Certain segments of the market might have breathed a sigh of relief at their subsequent recent announcement that they planned to delay removal of cookies until mid-to-late 2023, as they go in search of a solution to balance the privacy needs of consumers with the commercial needs of advertisers.
However, the reality is that this change is coming. And number 1 on our checklist is to create a strategy that ensures you get ahead of it.
2. Maximize your first party audience opportunity
While making the most of first party audiences has always been important, with the impending changes it becomes a critical part of your strategy.
This is the ideal time to revisit your approach to this in a way that maximizes the first party data you already have, while also encouraging users to share more of their data with you.
Here are just a few suggestions for this.
Map out the customer journey on your website and optimise sign-up
In a world where third party cookies have been so prevalent many brands have avoided asking website visitors to register on their website – and to part with personal data. Have a good hard think about the opportunities you are missing here – and get creative about how you encourage users to tell you more of the things you need to know. And it doesn't have to be through the use of field-heavy forms. It can be through a give-and-take strategy that includes everything from offering discounts for sign up to game-based approaches and loyalty related offers to help fill your funnel.


Use progressive profiling to build up a more detailed picture
No-one likes giving over all of their details in one go but if you are able to leverage each and very touchpoint you have with your users you can soon build up a more detailed profile for individuals. That truly opens up the potential for personalized, one-to-one marketing. And that is something that customers truly value from brands.


Ensure Containerisation & Tag Management Best Practice
Now for the slightly more technical bit. All of your high-level journey planning will be for nothing without some attention to "how" you collect your data. First party data is data generated by a pixel served directly by your own server. It is possible to embed pixels from third party suppliers as first party using a process called containerisation' for either the tag manager, or your server infrastructure using, typically, Docker or Kubernetes.
We encourage as a first step ensuring all pixels served by your site's tag manager use containerization. To ensure first party compliance – and it goes without saying you should ensure you have clear, required data use policies for opting in or out for your pixel's cookies.
Secondly, utilising custom user stitching with your analytics platform of choice is now non-optional for effective first party data generation and enrichment.


Take a broad view on your marketing activities
This is an ideal opportunity to take an integrated approach to your planning and analysis right across the spectrum. Particularly if you currently have a siloed, channel-based approach that muddies the water at a strategic level – with channel owners effectively 'marketing their own homework' in a way that distorts attribution and measurement of ROI.


Make sure you are on the right side of the compliance equation
Ensuring that you comply with what is becoming a tsunami of jurisdictional and regional data legislation is key. So, review and update data use policies for cookie opt-in and opt-outs and other keys aspects of compliance.
3. Cleanse and rebuild your broken data
While there is a lot of furore about the changes taking place with third party cookies, in some ways it is masking a bigger issue that isn't getting so much consideration.
The fact that – whatever way you look at it – relying on cookies (even first party cookies) to effectively "stitch" together the picture behind complex user journeys is problematic to say the least. In fact, our experience with our own clients has consistently shown that data returned by Google and Adobe Analytics is 80% incorrect.
Let's take a practical example where you buy some new shoes. The entirety of the customer journey spans a 'pre consideration' phase where you are influenced by brand marketing, and move through a consideration phase that includes influences from touchpoints like rich ads (video or display) through retargeting to even in-store promotion if you choose to visit a retail location before purchasing.
All across multiple digital and offline channels including multiple repeat visits to brand websites – and on a range of devices.
A session-based approach simply can't bridge all of those channels and offer an accurate picture of the human behind the devices. Which is why what is shown in the diagram below – where 80% of cookie generated data is wrongly attributed in the customer journey.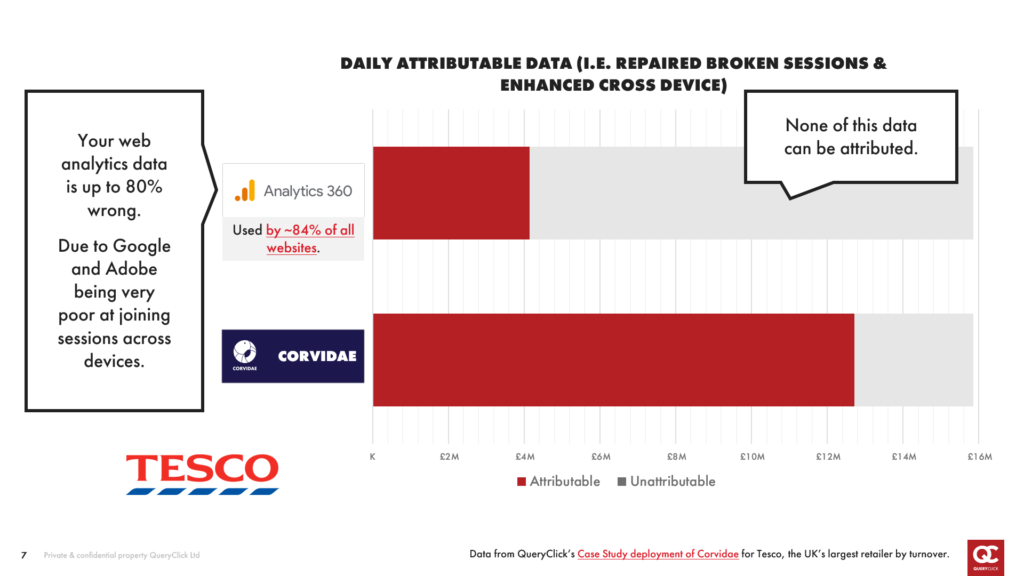 So, as you set out to review the job that cookies are currently doing in your marketing approach – consider the data they are providing. And look at the type of solution that will enable you to rebuild it accurately to ensure that you are able to track, refine and measure marketing activity effectively.
4. Keep tabs on the solutions being explored by Google
One of the key aspects of all of this is that there are indications that Google isn't going to simply stop tracking people altogether.
What Google are signalling, at this point in time, is a move away from tracking individual users. Or at least on a third party basis.
Here are some highlights for what to look out for from them.
Take a look at their privacy Sandbox initiative
Part of a wider, collaborative industry level exploration on options following the end of third party cookies, the Google privacy Sandbox initiative is linked to investigating the use of cohort-based advertising. Where you effectively 'park' the concept of one-to-one personalisation and effectively 'hide" individuals inside groups that share common interests

Interest-based advertising
Or Federated Learning of Cohorts (FloC) promises to change the focus to more of a cohort-based approach which dispenses with the idea of one-to-one personalization – and focusing on broader targeting. By "hiding" individuals inside crowds that share common interests. In fact, Google claim that his form of targeting had at least 95% of the conversions per dollar spent when compared to cookie-based advertising

Audience creation
Is aimed at creating the ability for advertisers to create and deploy their own audiences without the use of third party cookies, for example re-marketing to website visitors. By using the principle of "trusted servers" to deploy campaign information.
Google also has Google Chrome inspired solutions for conversion measurement in the absence of third party cookies. It is worth keeping an eye on developments here.
5. The combined power of context plus data
In a world with less third party cookies, context becomes even more important than before.
Contextual targeting already exists but integrating it into your campaigns now is going to let you test and steal a march on the competition. And the combination of data and context will really take things to a new level.
Better use of first party data for profiling purposes is rocket fuel for contextual advertising. So, make that a central part of your strategy.
6. Don't leave any of this too late
There is no need to panic on any of this.
A structured and planned approach to dealing with the situation is going to enable you to take advantage of what is as much an opportunity as a challenge.
But the earlier you dive into researching your options. Testing and making sure that you have the right tools in place to help you be successful – the better you will position yourself for success.
Gaps in your readiness checklist?
Discover how we can help create a first party data strategy that works.
Own your marketing data & simplify your tech stack.