Organic Search
•
7 min read
What is an SEO Audit? (And Why Do I Need One?)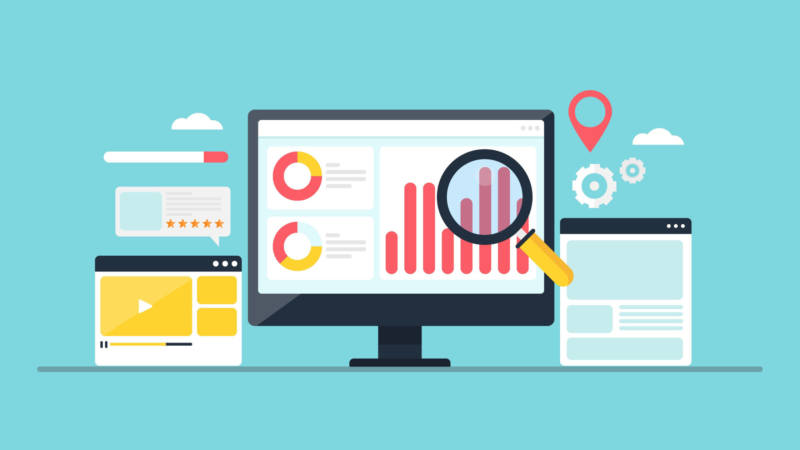 SEO isn't a 'set it and forget it' marketing activity. It requires regular monitoring and updating to ensure the best results.
That's where SEO audits come in. But what are they? And why are they important?
This guide will teach you everything you need to know about how an SEO audit is performed, how often they should be conducted, and why they are crucial to the success of your performance and search engine marketing.
What is an SEO audit?
An SEO audit is where an "investigation" or "health check" is conducted on your website, where an SEO professional will identify key opportunities for improvements which will help your website's ability to rank in search engine results pages (SERPs).
There are four types of SEO that are integral to a successful SEO strategy, and these can be audited all at once or separately.
On-page SEO audit
As the name suggests, an on-page SEO audit looks to optimise anything that is visible on your web pages.
This includes:
blogs
case studies
keywords
descriptions
product copy
web copy
meta titles
images
headers
Off-page SEO audit
This is the exact opposite of an on-page SEO audit, anything that is happening away from your website that helps with your SEO strategy.
This includes things like:
backlinks
guest blogging
competitor research and analysis
Technical SEO audit
Technical SEO is all the technical activities that are undertaken to improve search rankings.
This includes:
site indexing to help bot crawling
site load time
mobile friendliness
crawl error identification
duplicate content
keyword cannibalisation
Local SEO audit
Local SEO is a technique used to allow your website to be more easily visible in local area search results on Google.
This means that Google takes your location into consideration when you search with keywords such as "near me".
There are different types of SEO audit, however it's recommended that you perform a full audit on your website regularly, to ensure your website is aligning with your business goals.
Download our eBook: A Complete Guide to SEO Audits
What is the role of an SEO audit?
The role of an SEO audit is to ensure that your website follows best practices in relation to web presence.
An SEO audit will cover areas, such as:
On-page SEO
User experience
Site architecture
Sitemaps
Indexing and crawlability
Competitor benchmarking
Keyword research
Keyword usage
Mobile friendliness
Backlink profile
How often should you conduct an SEO audit?
It's important to regularly perform an SEO audit on your website.
This continual improvement will ensure your website is performing efficiently.
As you go through your audit, you'll find places where you can improve or optimise your website performance to keep users, and Google, happy; as well as improving performance.
If you have a larger company, and a more advanced website, where you regularly upload content, such as blogs and case studies, then once a quarter should be sufficient.
This allows enough time for changes to be implemented onsite and for improvements to be measured.
If you have a smaller company and website, then twice a year should be enough to ensure a thorough and measurable SEO audit and plan.
Why SEO audits are important and how to perform an SEO audit
As part of your SEO strategy, it's important to conduct regular SEO audits to ensure that your website is performing to optimal standards, ensuring maximum leads and sales.
It's also important to ensure that your website is functioning correctly and that nothing is broken onsite, and that your content is optimised.
The first step in conducting an SEO audit is to ensure you have three things readily available:
The Domain URL for the website that is being audited. It's also worth considering if you need access credentials to access the site.
Access to an SEO auditing tool, such as Semrush, Screaming Frog or Ahrefs.
Access to Google Search Console and Google Analytics.
The next step is identifying which type of audit is being conducted, if not all of them.
There are four types of SEO audit that take place, as mentioned previously:
A technical SEO audit
An off-page SEO audit
An on-page SEO audit
A local SEO audit
The areas to focus on when conducting an audit are:
Usability – for example, how well your website performs from a page speed and mobile usability point of view.
Security – how safe your website appears to web crawlers. This can include checking for malware detectors, HTTPS implementation and ensuring that the site isn't blacklisted.
SEO improvements – including technical, on-page and off-page SEO.
Finally, it's important to remember than an SEO audit should be a regular part of your overall SEO strategy.
It should complement and help guide but not replace your overall SEO strategy.
If you're looking for help with your SEO, an SEO audit is a good place to start – and our expert team at at QueryClick can help. Get in touch below and we'll be happy to help.

Is your website performing at its best?
Own your marketing data & simplify your tech stack.