Performance Marketing
•
12 min read
4 Key Challenges for Performance Marketers in H2 2022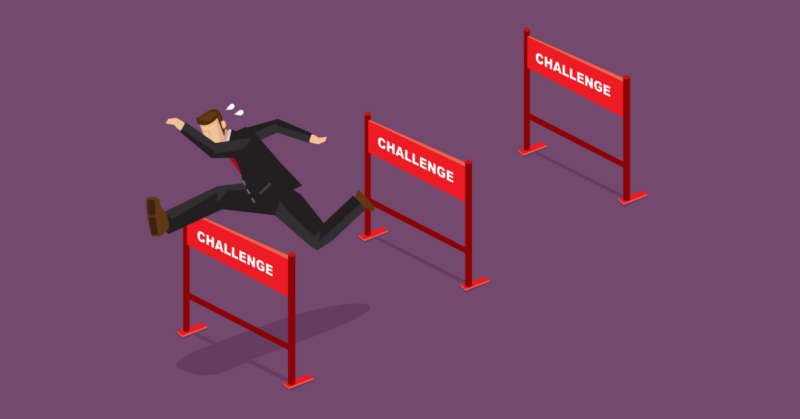 As we head towards the half-way point in 2022 we thought it would be a good time to take stock and assess some of the challenges that performance marketers are likely to face in the second half of the year.
We think there are 4 key challenges as follows:
We take a closer look at each challenge in turn below.
Challenge #1 – Putting in place a strategy for the death of third-party cookies
Let's start this section of the blog with some cold hard facts.
Firstly, a really significant percentage of the digital marketing that is currently deployed by performance marketers relies heavily on third-party cookies for its effectiveness. From ad re-targeting to personalisation they have been a central – and pivotal – feature of the industry for a long time.
Secondly, they are going away whether marketers like it or not. Google's decision, announced to the industry back in January 2020, to phase out third-party cookies from late 2023 has been met with responses that range from concerns over a potential third-party cookie apocalypse – to a sense of denial and feeling that somehow the decision would be reversed.
The reality, however, is that Google's decision-making is partly being driven by concerns from a combination of privacy campaigns and consumers alike. Who are increasingly worried about the way that data is collected and used. For example, according to research by the Pew Institute found that 81% of web users felt that the potential issues around data collection outweigh the benefits.
And Google are not alone in their increasing shift towards privacy. As Apple's iOS 14 update and subsequent releases which require mobile users to effectively opt-in to receive targeted advertising has shown. This move has compounded the impending changes around cookies and also impacted advertisers' ability to target and assess the effectiveness of campaigns.
Our own research here at QueryClick indicates that, although 34% of marketers are concerned that the removal of 3rd party cookies will harm their business, this is overshadowed by a resounding 44% that think it will actually have a positive impact. And that is how we view it.
In truth, the changes present a great opportunity to review how you target, track and assess the performance of your digital ads.
So, what are some of the options in a post-cookie world?
Google alternatives – although they are removing support for third-party cookies, unsurprisingly Google's influence in digital advertising is not going away. Their Privacy Sandbox initiative is worth keeping an eye on. Early Cookie replacement suggestions from this like FLoC appear to have fallen by the wayside, however. And Google Topics has had a cool initial response from the industry – but this is all very much a work in progress.
Building and focusing on first-party data – the changes are also driving much more of a focus on maximising the value in first-party data. In fact, it is preferable if you can get on top of it and leverage it for personalisation.
Non cookie-based alternatives – the reality is that cookies are not the only game in town, and actually do a fairly poor job of tracking user journeys. Which is why AI-driven solutions like our own Corvidae platform are driving much more effective campaign attribution without the need to rely on cookies.
Achieving Marketing Success in a Cookieless World
Challenge #2 – Finding an analytics solution you can trust (in light of GA4)
And, as if the changes around third-party cookies aren't enough, Google has thrown the issue of GA4 into the mix.
The backdrop to this is actually as important as the practical issue it has created for marketers – around migration to a new analytics platform. Because it throws up the contentious issue of trust in your analytics provider.
Back in March this year, Google ran into the rather sticky issue that Google Analytics was effectively declared illegal in Europe under GDPR due to the way that GA transfers data to the US. Google's response to this was to declare:
that it is sunsetting the Google Universal and GA360 versions of its product in June 2023
that it would make its new GA4 solution 'not illegal' by April 2022
that all new users will be given the new GA4 solution going forward
While the move to GA4 offers a number of potential benefits to marketers in terms of offering a single platform to analyse web and mobile data in one place – and better integration with other Google products – it has caused a number of issues for marketers including the not inconsiderable challenge of having to migrate from one analytics solution to another, lack of data portability (between GA and GA4) and radical changes to the way retargeting takes place. As well as the fact that server-side tagging is not supported in GA4.
The GA4 announcement also comes against a backdrop of:
a €150M fine at Google for unnecessarily complex and misleading consent options
evidence that solutions like GA can generate raw data that is up to 80% incorrect due to the particularly poor job that cookies do around tracking customer journeys on the web
All of this looks like being a tipping point for marketers. Many of whom are seeing the changes as an opportunity to review their current analytics solution and find one that is fit for purpose in a cookie-less world.
Related: The Rise of GA4 – and The End of Retargeting as We Know It [Webinar]
Challenge #3 – Moving up the funnel to mitigate increases in CPA
One of the key challenges in a post pandemic world is the huge increases in CPAs that marketers are experiencing.
In fact, our own research has shown that 53% of marketers are concerned about rising paid media costs. With advertisers experiencing an increase in CPA of upwards of 44% in some cases.
And the reality is that this type of increase is partly driven by the behaviour of Ad-Tech suppliers. Take the example of the Google 'See/Think/Do/Care' model below.
Providers like Google (via GA) and Facebook have advertising analytics infrastructure that is geared towards measurement at the 'Do' stage of the model because that is really the only place where their solutions are able to measure effectively.
And this, by definition, drives up demand for ad inventory here. Which in turn drives up prices. So, the challenge is to look for solutions that enable you to target and influence users further up the funnel in the 'See' phase, where they are researching brands and different offerings. And advertising costs are lower.
It is this type of approach that enabled us to reduce CPA by 87.5% for a major European Electronics retailer. But to do that you need an analytics view that isn't constrained to outmoded first-click and last-click analysis around the bottom end of the funnel. And cookie-based solutions don't cut it.
Challenge #4 – Proving the true ROI on your ad spend – without bias
And this final issue is always pivotal for true performance marketers – but it is even more important right now.
In a cookieless world, where you are increasingly questioning whether you can trust the type of in-house reporting that the big AdTech vendors are putting in front of you, identifying the true ROI on your marketing activity is non-negotiable. Particularly when IAB figures show that advertisers are spending at a rate of 3x more than previously.
However, in our recent survey an incredible 80% of marketers indicated they are concerned about bias in AdTech reporting.
And digging deeper into the data would appear to bear this out.
The data below is for a client of ours, a digital retailer, and shows data for their Facebook spend across a range of campaigns.
Above we are showing the revenue attributed per campaign, as provided by Facebook. Compared directly against the attribution analysis from our own Corvidae platform (which is using AI and Machine Learning to do a much more effective job of attribution which increases attribution accuracy from somewhere around 20% to 95%).
The reality is that Facebook is over-reporting revenue from the campaigns in the region of 250%.
Also, it is clear from the data that different campaigns deliver different return on investment. And because of the accuracy of the analysis provided by Corvidae we were able to identify that re-allocating £2,000 of spend could deliver 14 times more ROI.
So, accurate and effective attribution matters. And finding the type of solution that enables you to drill down to this level of analysis is a priority for performance marketers in H2 2022.
If the issues raised above have triggered some thoughts for you you might like to download a copy of our eBook Is Cookie-Free Attribution a Myth? to discover:
The main reason cookies are flawed
How to fix your 80% broken data
Our unique patented technology – and how it completely replaces the cookie
Own your marketing data & simplify your tech stack.