QueryClick
•
8 min read
2022: A Year in the Life of QueryClick
2022 has been a year filled with yet more challenges for marketers and businesses alike.
From the continued recovery from the pandemic, to the war in Ukraine, cost of living crisis and everything in between – we've had a lot to deal with.
But in times of strife, Team QC always shines!
Not only have we helped our clients have some of their greatest successes yet, we've had some of our own personal wins too.
So, let's dive in as we share our year in review…
People
At QueryClick, we don't shy away from shouting about our company culture and celebrating our wonderful team. And a huge part of that is the hard work our HR & Operations team do every day.
Times have changed a lot in the past few years, and we always strive to ensure we're providing our team with the optimal working environment – whatever that looks like!
So, following the success of our move to remote-first, we have begun trialling the four-day working week… with our own QC twist.
Back in July, it was announced that we'd be moving to a 9-day fortnight which meant our QCers would be able to take two Fridays off every month (to work 9 days instead of 10 every two weeks).
We've had some great feedback from members of the team: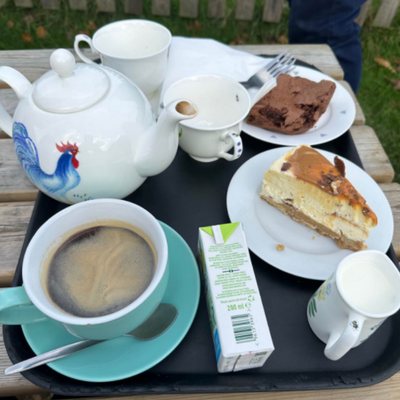 "I had the best perk day last Friday, enjoying the great outdoors on a farm pumpkin, carrot and raspberry picking. Quality family time which is so precious. Thank you QC."

Jackie Wakefield, SEO Lead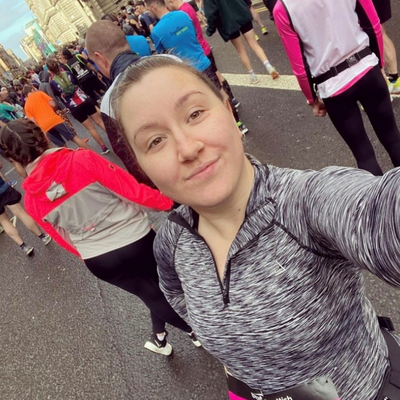 "I was able to use the extra time I had to train for my first half marathon! I could also use my Friday off to travel up to Glasgow for it, which was super helpful."

Laura Imrie, Digital Marketing Manager
So, stay tuned for the results of our trial, ending in February 2023!
Related: My Experience of Joining a Remote First Company
A few other key highlights from the year gone by include:
We welcomed 18 new faces to Team QC
We promoted 10 members of the team (that's around 20%!)
We handed out 48 awards – and crowned 4 QC Rockstars
Services
The last few years have been tricky, to say the least.
So, we've been dedicated to providing our clients with a world-class service to not only help their businesses survive these turbulent times – but grow too.
And we think it's safe to say the results speak for themselves…
Paid Media Wins
Our Paid Media team has had a wonderful 2022. Being named as finalists for 5 awards across the year, and taking 2 of them home:
Not only that, but thanks to the team's amazing work, QueryClick was awarded 2022 Google Premier Partner Status which is only awarded to the top 3% of agencies in the UK. As if that wasn't enough, it's an accolade we've now held onto for 5 years running! Not bad.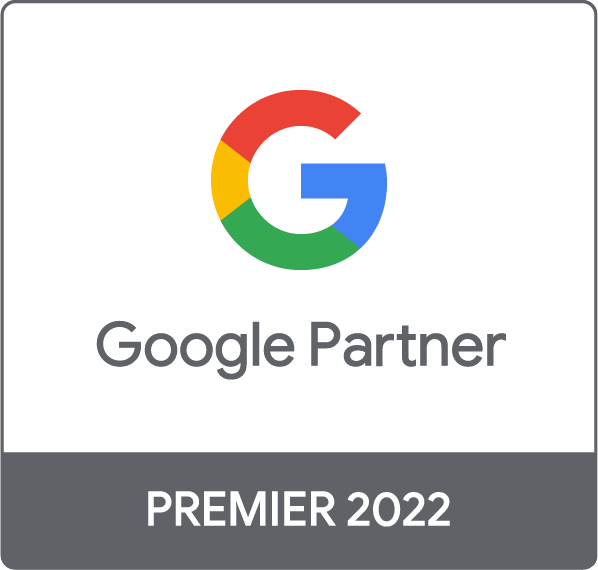 The amazing results we've produced for clients helped in securing this top-tier status, such as optimising over £2.4m media spend on Paid Search and generating client revenues of +£7.3m at an average ROAS of 3.1x.
And speaking of snazzy results, here's a quick snapshot of 2022:
We've spent £3.8m in media across Google & Meta this year to date
We've generated £16.1m in revenue across our clients this year across Meta and Google – that's a 4.2x ROAS overall!
We've run ads across 10 markets this year including UK, US, Ireland, Germany, Netherlands, Belgium, Chile, Spain and France
And to round things off nicely, our Senior Paid Media Manager, Ana, gave a loving forever home to her beautiful rescue dog Chico!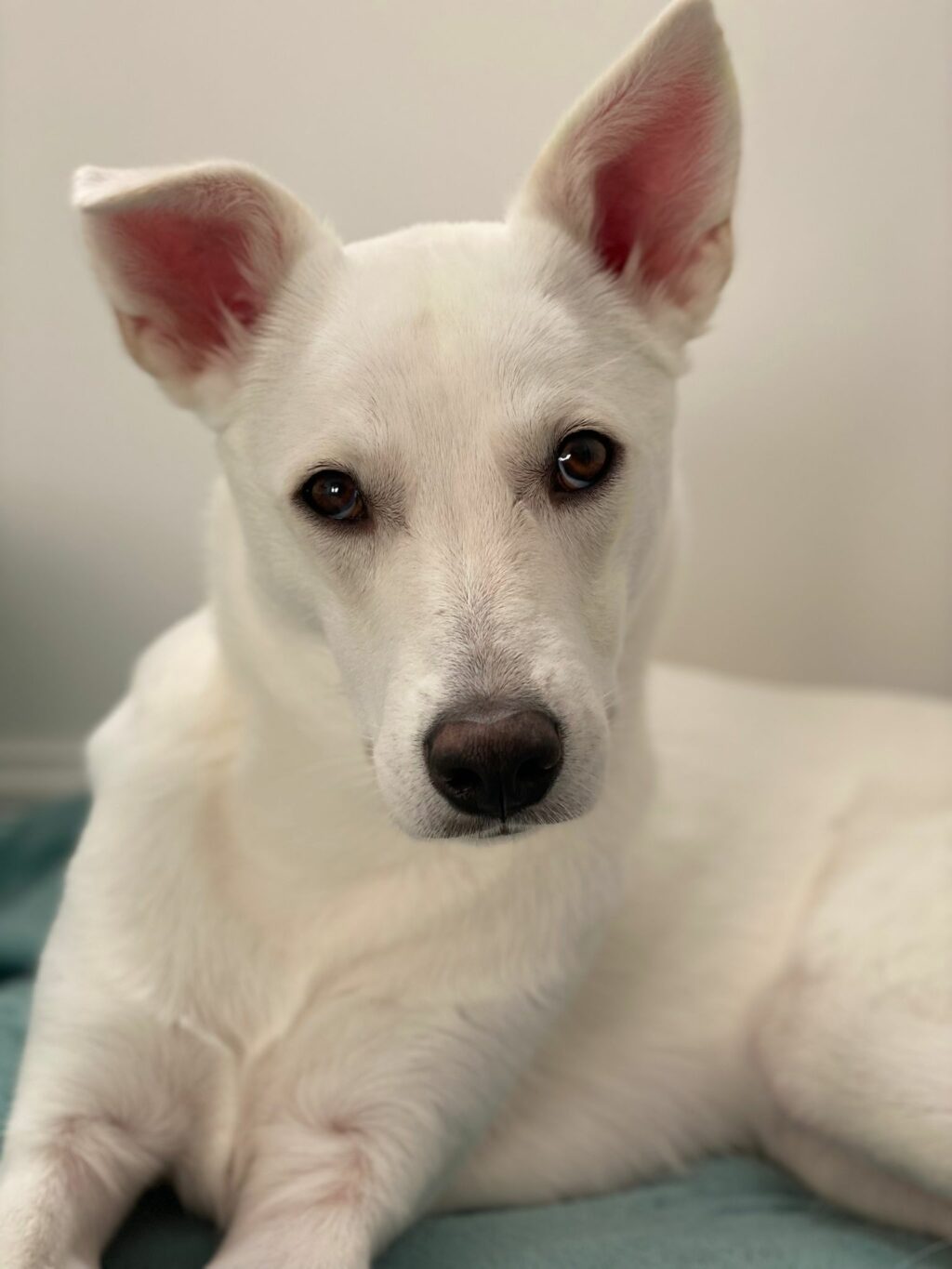 SEO Wins
Not to let our Paid arm of the business steal the spotlight, our SEO superstars had a pretty great 2022 too.
With a never-ending list of Google algorithm tweaks and updates to contend with – as well as the launch of their new Helpful Content update – the SEO team has surpassed themselves yet again. Generating an incredible £157,416,764 in revenue for our clients. That's an ROI of 124:1!
As well as overall wins, our team have had some personal wins too. Including:
Working to fix over 7,000 broken links for one client
Upskilling in CMS, JIRA and sprint testing
Creating migration templated toolkits to make processes even smoother for clients

Looking for a new performance marketing partner?
Download our brochure to find out what makes QueryClick different.


Software
Our attribution tool, Corvidae, has continued to go from strength to strength across 2022.
Recent news surrounding Google's planned deprecation of third-party cookies and the illegal ruling against Google Analytics has left marketers stranded when it comes to marketing measurement. But, Corvidae has been there to guide marketers back to land.
And that's not just us tooting our own horn! We're continuously being recognised across the industry for our revolutionary tech.
This year, we won:
And we're continuing to develop our product every day, making it even simpler to move to a new attribution tool.
Just a few updates we've implemented this year include:
Rolling out our patented AI approach to completely remove reliance on cookies
Updating our ML session stitching model to achieve a +95% data accuracy
Revamped onboarding process with effortless set-up – and results in just 30 days
If you're interested in learning more about how easy it is to get up and running with Corvidae, download our Getting Started guide here.
We've had a great 2022 and can't wait to see what the next year holds for us – and our clients!
If you want to see results like any we mentioned in our roundup, feel free to get in touch and a member of Team QC will be happy to chat.
See you in 2023!
Need help with SEO, Paid Media or Attribution?
We can help make 2023 your best year yet.
Own your marketing data & simplify your tech stack.