QueryClick
•
8 min read
Life at QueryClick: How We're Making the 4 Day Week Work for Us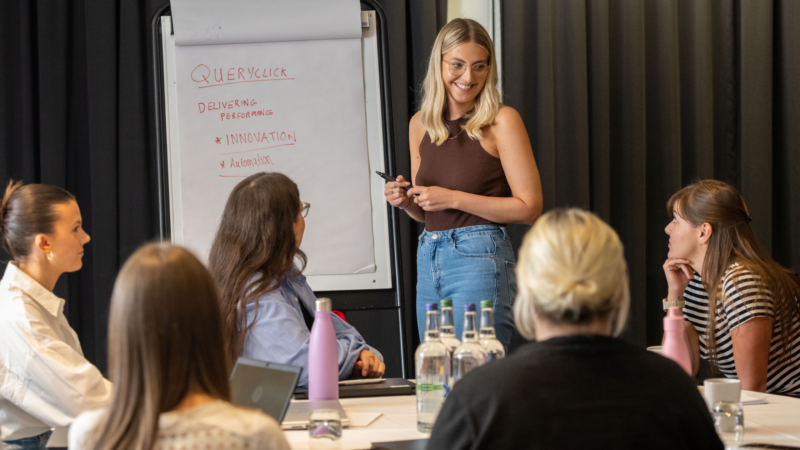 At QueryClick, we are committed to finding innovative ways of working and always push to challenge the norms within the digital marketing industry.
Over the past few years, we have seen the positive impact that providing more flexible ways of working has had on our team.
So, when the 4 day working week began to gain popularity, we decided to look at whether it could work for us at QC, while also exploring any alternatives.
Investigating a 4 day week & alternatives
4 day work weeks might be growing in popularity just now, but it's important to understand that this new schedule won't work for every business model.
It's also incredibly important to know that it isn't an 'all or nothing' situation. There is a middle ground where employers can provide flexibility for their teams as well as supporting the business needs.
One such possibility is the 9 day fortnight.
A 9 day fortnight follows a similar format to the 4 day week. However, unlike a 4 day week structure where employees will get a day off every week, with the 9 day fortnight, they will have a day off every two weeks.
4 day week vs. 9 day fortnight
At QueryClick, we pride ourselves on making sure the entire team are involved when it comes to making big decisions that will impact how we all work.
When we decided to move to a remote-first company, we held workshops to understand how everyone felt about the possible change – and how it might affect workload.
And the same happened when the idea of changing to a 4 day week was first brought to the table.
Following discussions across every department at QC, the benefits of a 4 day working week were clear. However, many of our team also raised concerns that it could put more pressure on the working week.
So, we decided to look at any and all potential pros and cons in more detail.
A few of these included:
4-day week could cause more stress: Cutting 20% of our time a week could in fact cause more stress. It would also put more pressure on our product team sprint cadence.
Time to build meaningful relationships: We value having the time to build relationships with each other as a remote first company and delivering our work within 4 days could have an impact on time we spend together.
Maintaining our client service: QC are committed to delivering excellent service to our clients and driving results no one else can. Our team are very committed to our clients and the relationships we have with them, so we considered how we could maintain excellent levels of service.
Following these discussions, as a team we felt that a 9 day working week would in fact be a more beneficial way of working for us.
This would support maintaining excellent client service, have the time to keep building meaningful relationships as a team, and support our team's work-life balance by having a Friday every fortnight to invest in themselves.
Our Trial
Implementing a 9-day fortnight
As of 1st August 2022, we will be trialling a 9 day fortnight at QueryClick which will run until the end of November.
Our team can take every second Friday off as time to invest in themselves. Importantly, employees are not expected to work longer hours to make up for this Friday off!
We also won't be making any changes to salary or benefits based on reduced hours.
We have invested in our team to help them find internal time efficiencies such as running effective meetings and 'focus day Wednesdays' to enable more focused efficient working across the fortnight.
How we will measure success
To ensure we can truly understand if the trial is a success, we spent a lot of time mapping out success criteria which linked to important outcomes for the business.
This set of criteria will help us to review whether a 9 day fortnight is something we want to become a permanent way of working – or if we need to extend to implement learnings.
We centred this around the following metrics:
Team satisfaction and wellbeing
Team performance
Efficiencies.
We plan to review and discuss progress monthly with our teams, we recognise any trial is a learning journey and we will adapt as we work through.
The importance of investing in innovative ways of working
Adjusting your way of working can seem like a lot of hard work – and it is!
But it's never been more important to ensure you're providing your employees with the best possible work-life balance.
Since the pandemic, employees are re-evaluating what is important to them, and the companies that are thriving in the current landscape are the ones which choose to challenge outdated ways of working and continually put their team's wellbeing as a top priority.
When it comes to recruiting, growing and developing a diverse team, it's important that we support team members with flexibility at different stages within their lives – such as starting a family. Having a happy team is paramount to our client success.
One of our key values at QueryClick is trust. So, our flexible working practices centre around that: we trust our team to deliver their work and manage their own time rather than have rules on where or how to deliver their work.
Our team have the freedom to decide where they work, whether it is the office, at home or a local coffee shop, and our enhanced flexible working hours allows our team members to decide on what hours they work to support life commitment such as school drop offs or caring commitments.
It's been amazing to see such positive support from our clients; we have received feedback on how great it is that we put our team's wellbeing as a top priority and the support this offers for those with family commitments.
What's next?
This is just the first step in our journey to a 9 day fortnight.
By the end of November, we will have tangible outcomes to help us understand if it's something that could work for QueryClick long-term, as well as some insights to share that might help you assess if it could work for you too.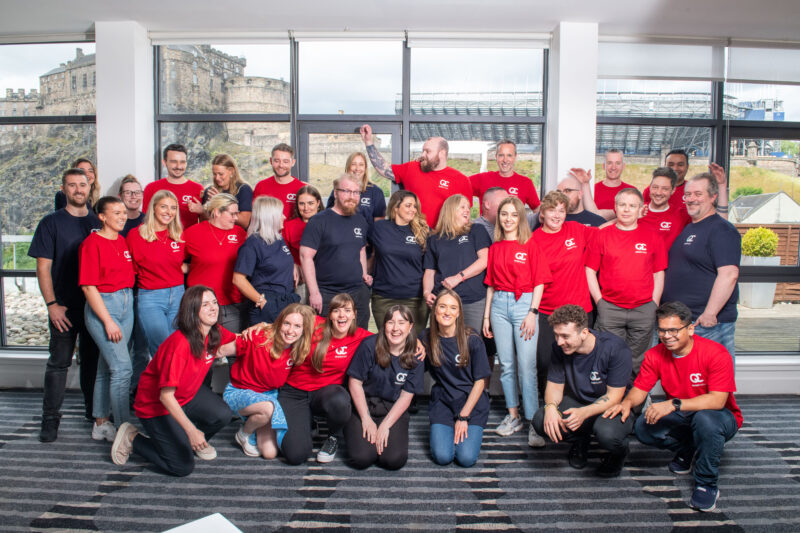 Are you looking for a new role? Check out our latest vacancies.
Own your marketing data & simplify your tech stack.