QueryClick
•
7 min read
My Experience of Joining a Remote First Company
Starting a new role is a daunting moment in anyone's life but when that's happening in the middle of a pandemic, it brings a whole host of other challenges…
I'm the first new employee to be onboarded remotely at QueryClick, and after completing my first two weeks with the company as their newest Digital Marketing Executive I thought I'd share my experience!
So, here are my pros and cons of joining a company remotely…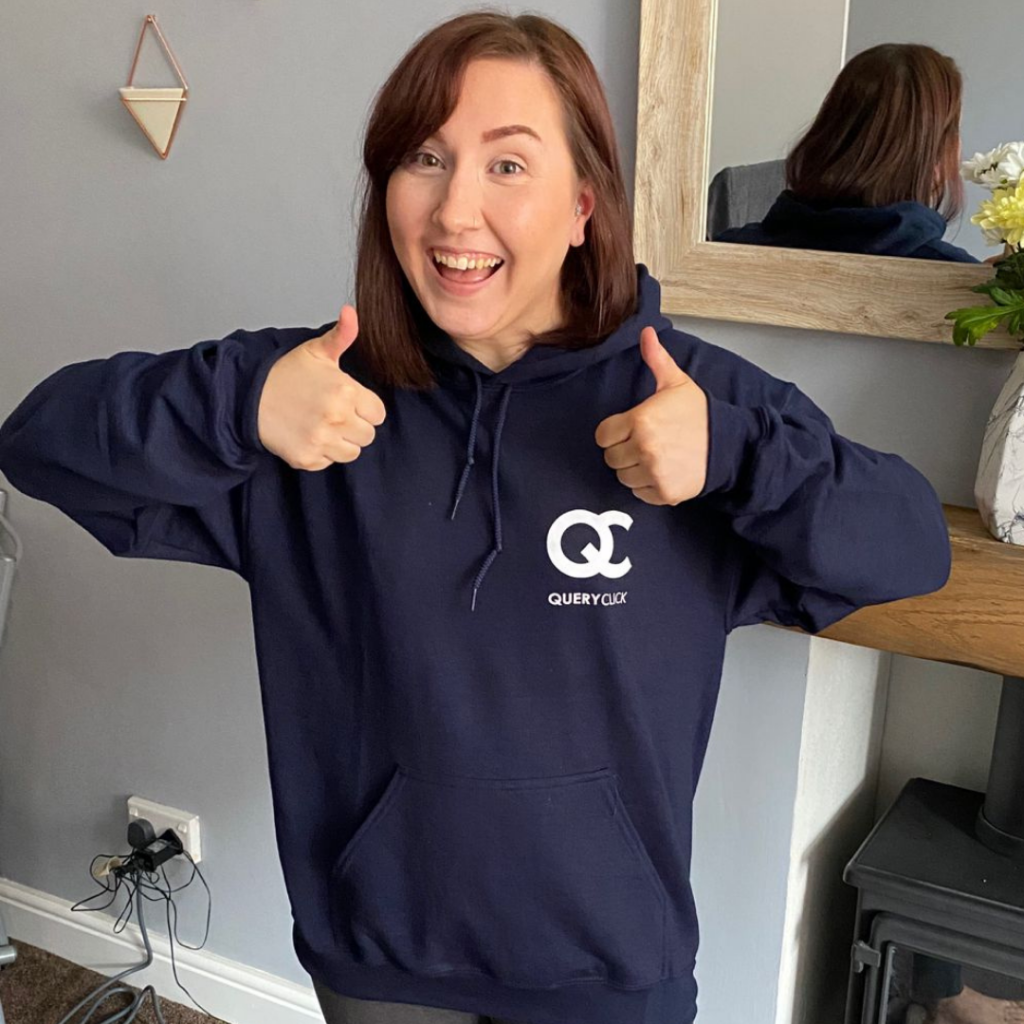 Pro #1: No Morning Commute
The number one benefit of a remote-first company (in my opinion) has to be the lack of morning commute.
When you're starting a new role, there's nothing more stressful than making sure you get to the office on time… and actually finding out where it is!
As I'm based in Glasgow, the thought of travelling through to Edinburgh on a daily basis did not appeal to me at all. But luckily, having the remote-first option means I didn't miss out on the chance to join the QC team – and the fact I can roll out of bed at 8.30am is a massive plus (but obviously, I don't do that…)!
Con #1: No Face-to-Face Contact
When you're starting a new job, you're faced with an influx of names, faces, job titles and functions. But working in an office environment makes it easy to absorb all this new information as, with each day that passes, you get more familiar with your surroundings and your new teammates.
But, when you're onboarded remotely, it can be almost impossible to get a grasp of everyone's roles in the business and marry up faces with names.
Luckily, QueryClick has equipped me with a handy org chart within their HR platform so if I'm ever wondering who's sent me a meeting invite or who posted their cute dog in the Teams Pets chat (yes, we have one of those!) I can find out quickly without having to awkwardly ask!
Pro #2: Improved Work-Life Balance
Alongside no commuting, being onboarded into a remote-first company has allowed me to have a healthier work-life balance. Even before announcing the move to remote first, the flexibility QueryClick offered was one of the things which really appealed to me about working for them.
Working hours have been stretched to provide support for additional strains that home working might bring such as childcare responsibilities or appointments.
And by using Teams, it's easy to see who is available and when so the communication lines with my manager are always open and I never feel left out of the loop.
Con #2: No Coffee Dates
One thing I miss about office life is the coffee.
Whether that's being provided with free coffee, the quick morning catch ups in the kitchen while you get your caffeine fix or heading out for a catch-up coffee date with your manager or colleague. Having one of my Costa lattes from my Tassimo doesn't quite have the same effect.
But something that's been great to help fill that void and create connections are the 1-to-1 introduction meetings via Teams with the colleagues I'll be working closely with and my assigned buddy!
Pro #3: Home Comforts
For me, that first day in a new job can be filled with panic and anxiety.
So, being onboarded from the comfort of my own home helps me feel at ease from day one. Not only am I in a place where I already feel comfortable but there's been no need for me to worry about making awkward small talk or sweaty handshakes!
Con #3: Missing Out on Office Banter
Being onboarded from home and (in my case) working in your living room throughout the week can make it almost too easy to fall into an 'all work and no play' mentality.
Office environments breed fun, laughs and banter which can be a much needed antidote after hours of staring at a computer screen or a string of meetings. But with a remote onboarding, it can be difficult to create that same atmosphere and really get a sense of the company culture.
As part of being a QC newbie, you're asked to provide two truths and one lie as a way to introduce yourself to the team. It's a great way to break the ice with your new colleagues and it throws you straight into the company culture from the get-go!
My first two weeks with QueryClick have flown by and I already feel like a member of the team. Although there are plenty of benefits to remote first working, I can't wait to be able to travel to the office and meet the team face-to-face!
Are You QC?
We're hiring! If you're interested in joining QueryClick, you can view our current vacancies here.
Own your marketing data & simplify your tech stack.