Performance Marketing
•
8 min read
A Guide to Marketing RFPs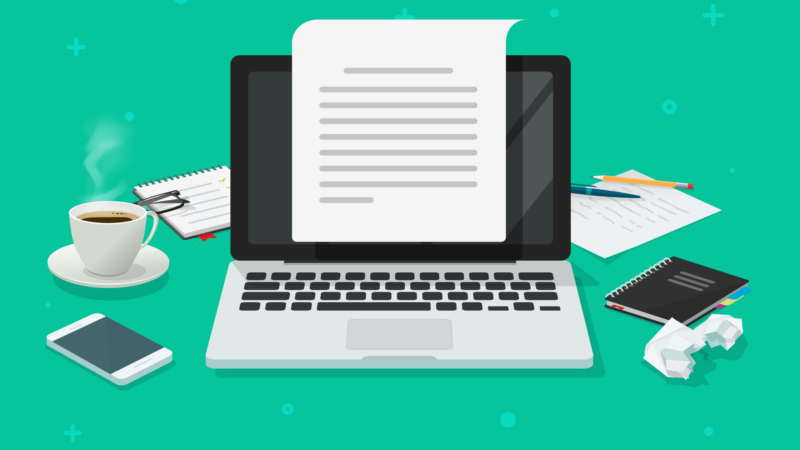 Creating an RFP can be a daunting task, one that many unfortunately get wrong and in turn attract the wrong agencies for their projects.
We aim to highlight and solve the most common pain points in the process by outlining exactly what an informative, yet concise, RFP should include.
Read on to learn:
Free Download: Marketing Agency RFP Template
What is an RFP in marketing?
RFP stands for Request for Proposal.
An RFP acts as an invitation to various marketing and advertising agencies as well as consultants.
It is a structured document that collates all information into one detailed proposal to entice bidding for their contract, which can be anything from website design to Organic Search and Technical SEO.
To put this in black and white, an RFP will contain a company's:
needs
budget
timeline
goals
And they are generally used to seek out the most suitable supplier for their unique requirements and gather the information needed to make a decision on which company to proceed with.
What are the benefits of an RFP?
RFPs are certainly not a one way street, they help the companies that are seeking services, as well as aiding agencies in securing work.
Benefits for companies
For companies, an RFP provides a structured way to identify the most suitable agency for their needs.
It also helps to ensure that all potential agencies have the same information and allows the company to make an informed decision from an even playing field.
Benefits for agencies
For the marketing agency, RFPs provide an opportunity to showcase their expertise and earn new business with all the necessary information about the potential project.
How to write an RFP for marketing
Creating an effective RFP is essential for finding the right agency.
The RFP should include a detailed description of the company's marketing needs, budget, timeline, and goals.
It should also include information about the company, such as:
The RFP should also provide a clear outline of the services that the company is seeking and the criteria for evaluation.
What should be included in an RFP?
If you are wondering how to create an RFP for a marketing agency and what to include, then look no further.
It's important to include as much information as you can, so that you get the right agencies bidding for the work.
Free Download: Marketing Agency RFP Template
What to include in an RFP
A breakdown of the team – You should include a section that outlines information on the team members that will be completing the project work, their previous experience as well as the accomplishments. These details of the team instils confidence and offers a sense of security for the outcome you can expect from the project.

How the company differentiates – Including a section that allows the vendors the opportunity to outline how they differentiate from the competitors is a great way to gain insight into the core values of the company and will allow you to resonate with the agency.

An explanation of processes – Understanding the internal processes of an agency will allow you to understand how they work and what you can expect from working with them. In doing this, you will be able to determine if their ways of working are a good fit for yours.

Current systems – Getting this information can be crucial in determining whether or not an agency is a good fit for your company. A list of the systems that are used internally will allow you the time to evaluate those systems against the ones that your company uses. You can stem questions from this. Asking if they can work with legacy systems, API's, back end systems. If they cannot, then you can follow up with questions such as, what changes would you suggest if you are not able to use [insert system].
What not to include in an RFP
Statements – You should avoid statements in RFP's to avoid basic answers. Instead of stating what your company would like to implement a 12 month localised SEO strategy, and getting answers such as "yes, we will do that", ask how the said agency would go about successfullyavoid implementing a 12 month localised SEO strategy.

Clustering questions – Having too many questions included in one section means that you are running the risk of having vague answers. Keep sections short and concise with one or two clear questions that you would like detailed responses to. For example, Section 4.2 How will you implement the localised SEO strategy? What would be the timeframe in which this could be completed? How many people will be working on the project? What are the qualifications and experience of the team? How will you track their performance?
4 tips for writing a successful RFP
When creating an RFP for a marketing agency, it's important to keep a few things in mind.
First, make sure to include all the necessary information.
Provide a clear and concise outline of the services that the company is seeking
Provide the criteria for evaluation.
Include any 'unique' information that you see fit while making sure not to overshare confidential information.
So, there you have it, all the information you need to write an RFP for marketing. This is an important document for finding a marketing agency that is the right fit for your company.
It provides structure, conveys all of the necessary information, and is the most efficient method of getting bids for your contract.
Following these simple steps will help to ensure that the RFP is successful and that the most suitable agencies engage with your company.
Looking for a new performance marketing partner?
Discover our range of award-winning services.
Own your marketing data & simplify your tech stack.