Organic Search
•
7 min read
4 Reasons Why SEO is Important for eCommerce Businesses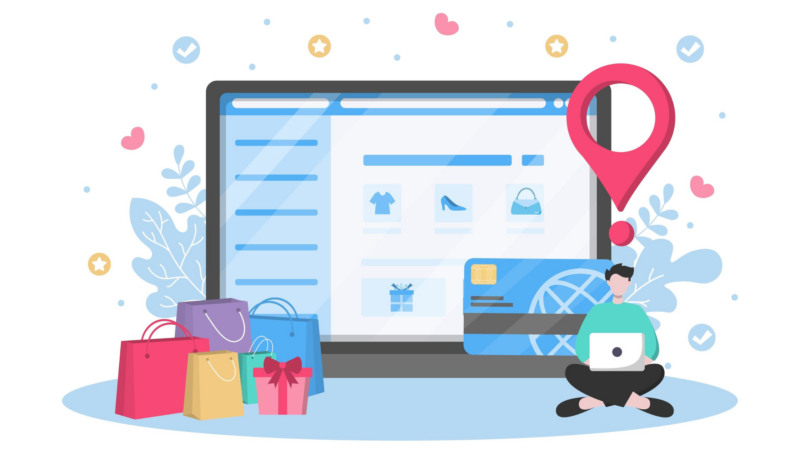 SEO can make or break your eCommerce site.
It's one of many reasons why SEO is important for eCommerce.
So, in this blog, we'll cover the top 4 reasons why you need to consider investing in SEO for your eCommerce site and all the benefits it holds for your business.
Why do eCommerce sites need SEO?
SEO is one of the most effective ways to drive organic traffic to your website. Organic traffic is traffic that comes from search engines like Google, and it is typically of higher quality than traffic that comes from other sources, such as paid advertising.
Here are some of the benefits of SEO for eCommerce:
A higher ranking in the search engine results pages (SERPs) can increase the chances of potential customers discovering your site. This can lead to a significant boost in organic traffic to the site, ultimately resulting in increased visibility and potentially more sales.
By focusing on organic traffic, eCommerce sites can attract potential customers who are actively searching for specific products or services. As a result, eCommerce sites that prioritise organic traffic can enjoy a higher likelihood of converting visitors into paying customers.
Organic search is a highly effective method for boosting conversions on eCommerce websites. Visitors who discover an eCommerce site through organic search tend to have a higher likelihood of converting into customers. One reason for this is that organic search visitors are actively seeking the type of product or service offered by the site, and therefore are often further along in the buying process. This means they are more likely to be ready to make a purchase.
Search Engine Optimisation (SEO) is a strategic investment that requires patience and persistence. However, once your eCommerce site achieves good rankings in SERPs, it can attract a steady stream of organic traffic and generate high-quality leads for years to come. In other words, SEO is a powerful tool that can help your business gain visibility, credibility, and profitability in the long run. By implementing effective SEO techniques, eCommerce websites can enhance their online visibility, attract more traffic, increase conversions, and ultimately maximize their profits over the long term.
Let's dig into these benefits a bit more.
4 reasons why your eCommerce business should invest in SEO
1. Without good SEO, customers can't find you
Organic search is one of the top sources of revenue for eCommerce sites, but it can be one that is often neglected.
Search is now an important part of consumer decision-making and if your website isn't showing up on the search engine results page (SERP), you could be missing out on a big chunk of revenue.
SEO is an effective way of establishing your presence online and, with the right optimisation tools and techniques, your products can be the first people see when they search.
2. SEO is a cost-effective and measurable way to boost your business
In highly competitive industries, like eCommerce, relying entirely on PPC can be an expensive strategy.
However, a great SEO strategy can reduce some of that cost and keep sales, and profit, flowing when finances are less than ideal.
Any successful eCommerce website has undoubtedly prioritised SEO to ensure its pages are optimised for Google and other search engines.
3. Long-term results and a competitive edge
A robust SEO strategy will deliver more stable results over the medium to long term compared to most digital marketing techniques.
For example, paid advertising campaigns are great for drawing targeted groups of people to your site, but this only works for as long as the campaign is running.
Once it is over, your site relies on people searching for the types of products you stock.
This is where organic SEO comes in.
4. A better user experience and building trust
Search engines tend to prioritise websites that are both user and device friendly.
This means that your site needs to be as intuitive and adaptive as possible, and optimisation can help you achieve that.
Ranking highly on the SERP also gives your business credibility and builds trust within your customer base.
This in turn lets the search engine know you are a trustworthy site, meaning they will rank you highly more often.
Getting your eCommerce SEO strategy right
Devising and implementing a good organic SEO strategy for your business can be a big task when you have the rest of your business to worry about.
Enlisting the help of specialists is a great way to get a handle on organic search and boost traffic to your site.
Find out how the QueryClick team can help you build and implement the perfect SEO strategy for your business by getting in touch today.
Or, download our services brochure below to find out about our full range of performance marketing services.
What makes QueryClick different?
Download our services brochure to find out.
Own your marketing data & simplify your tech stack.