Organic Search
•
7 min read
The 8-Step eCommerce SEO Checklist for Success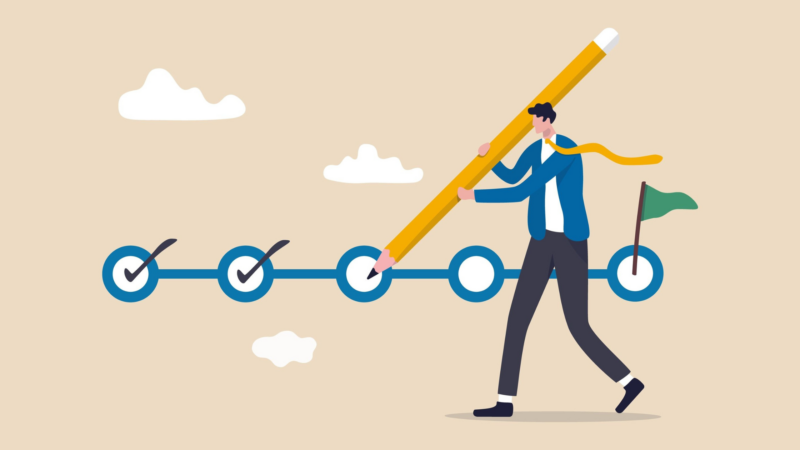 When it comes to running an eCommerce site, having a solid SEO strategy is crucial for success.
However, it can be difficult to know where to begin or which factors are the most important.
That's why we've compiled a comprehensive eCommerce SEO checklist of the key components that should be included in your strategy and how to ensure that your SEO efforts are effective and targeted.
With this guide, you will be well-equipped to optimise your eCommerce site and achieve higher search engine rankings.
eCommerce SEO checklist
1. Make sure your website can be indexed and crawled
One of the most important things you can do for your website is to ensure that it can be indexed and crawled by search engine bots.
These bots crawl their way around the internet checking out every page that's available to them and determining what a site is all about.
This information is then compiled into an indexed database of every URL before running it through their algorithm for ranking.
If a search engine's bots can't crawl your site, they can't rank it!
Free download: A Complete Guide to SEO Audits
2. Fix 4XX errors
When your pages present 4XX errors like a "404 Not Found" it means that search engines can't crawl and index those pages.
Too many errors and your site won't earn a good domain rank, leading to it not being shown in the top results on any given search engine.
It's good practice to use a tool like Google Search Console to regularly check the technical health of your website and make sure you keep on top of page errors.
3. Double-check excluded pages
There might be some pages you don't want search engines to crawl and index, including:
your shopping cart page
customer profile pages
These can be excluded from crawls by adding them to your robots.txt file, which will let search engine bots know these pages shouldn't be indexed.
You can find this for your site by searching 'your-website.com/robots.txt'.

However, it's good practice to double-check your list of these excluded pages to make sure no essential ones are accidentally being blocked from being crawled.
4. Add schema markup
Adding these HTML tags to your pages allows search engines to display certain elements on the search engine results page (SERP) like:
product prices
availability
star rating
These features make your products much more appealing when they are presented to shoppers on the SERP and make them more likely to be featured on the shopping tab of Google.
5. Target specific, relevant keywords with the right query intent
Targeting the right keywords for your products can make all the difference when it comes to your search engine ranking.
This means not just going to the highest search-volume terms, but making sure that they are specific to the product and that they have the right search intent behind them.
Related: A Quick Guide to Keyword Research
6. Avoid keyword cannibalisation
When you're mapping your keywords, it is important to make sure that you don't have multiple pages competing for the same terms.
This is called keyword cannibalisation, and it can have a detrimental effect on your ranking.
This is because if two of your pages rank for the same term, search engines will not know which one to display first, if at all.
Related: How to Avoid Keyword Cannibalisation
7. Replace duplicate content
Google wants high-quality, unique content that shows expertise in the subject matter.
It can be easy to end up with duplicate on-page and metadata content on an eCommerce site more than any other as you will likely have multiple similar products.
However, sites with duplicate content will pay the price and won't rank well on the SERP.
This is because, much like keyword cannibalisation, if multiple URLs show the same content the search engine will not know which page to list higher.
As a consequence, URLs with duplicate content will all be ranked lower, and preference will be given to other sites.
8. Expand thin content
Duplication and keyword cannibalisation aren't the only issues your content can face.
What we call 'thin content' can also have a detrimental effect on your page's ability to rank highly on the SERP.
This content is simply very minimal product descriptions and on-page information, which is unlikely to satisfy a shopper's search query.
As a result, a search engine like Google will be far less likely to serve your page in the top results on the SERP.
Although there is no real ideal content length, we typically recommend ensuring any pages with text contains at least 500 words.
Drive eCommerce SEO success with QueryClick
Thanks to ever-changing algorithms and the constant evolution of technology, SEO is something that requires constant work to make the most of it.
Covering the points above is a great way to get the optimisation of your site underway and improve your rankings.
With regular audits, and the guidance of eCommerce SEO experts, you should be able to catch any issues quickly and stay ahead of the competition.
If you'd like to see how QueryClick can improve your eCommerce SEO, get in touch today or download our services brochure below.
What makes QueryClick different?
Download our services brochure to find out.
Own your marketing data & simplify your tech stack.