QueryClick
•
6 min read
80% of Retail Marketers Worry About Bias in AdTech Channel Reporting
In our 2019 survey report entitled "Attribution digital marketing's broken promise" we uncovered the fact that digital marketers were being pressured into sub-optimal investment strategies. Due to issues ranging from over-simplistic Last-Click measurement approaches to saturation on key platforms like Google and Facebook.
In our most recent survey, The Value of Attribution in UK Retail, we revisit some of these key issues – and some new ones as well – to see what had changed in 2 years. We also wanted to focus our lens specifically on retail sector marketing which has undergone an unprecedented level of change in recent years for reasons ranging from changes in buying behaviours and technology to the impact of COVID-19.
The findings are intriguing – and we wanted to share some of them with you.
Download now: The Value of Attribution in UK Retail
Channel saturation is a pressing issue
One of the highlight stats in our research was that around 75% of retail marketers spend comparatively large amounts on Google and Facebook – and yet are very concerned about how to grow revenue going forward as a result of channel saturation.

The story of marketing attribution is writ large against this backdrop – as unlocking further growth requires a movement away from spending in silos. And better data to drive attribution level outcomes than simple channel reports.
In addition, the findings also point to the fact that: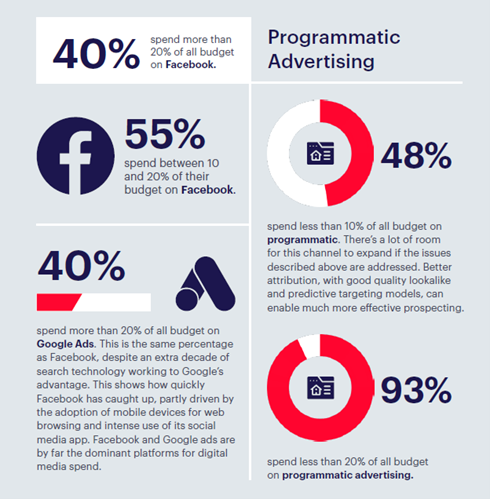 Traditional spending languishes in the shadow of digital (perhaps as much a measurement and silo issue as anything)
Spending on Instagram and YouTube channels shows that advertisers are keen to embrace digital video – and solving the attribution issue can only fuel growth here as saturation in other channels drives spend
Programmatic advertising is still a fantastic proposition for marketers but dogged by poor data and effective attribution issues
An inability to count clicks counts against certain media types
A proposition often attributed to Albert Einstein is that:
"Not everything that can be counted counts and not everything that counts can be counted".
Despite that it seems that retail marketers prefer a 'safety in numbers' approach with 85% believing they can achieve a positive return on advertising spend (ROAS) in digital channels. Based on the ability to count clicks.
Whereas one third are unconvinced of the ability of traditional channels to deliver a return – a figure that rises to 40% in the case of radio.
This is interesting on a number of levels: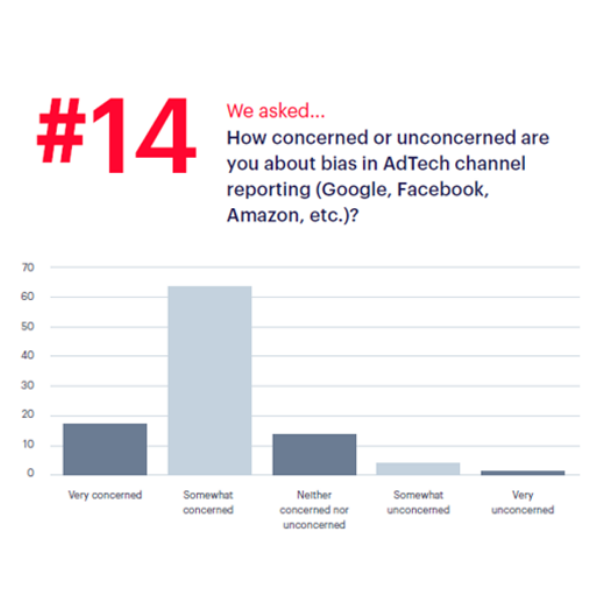 Its clear that retail advertisers are more comfortable spending on short term campaigns that deliver immediate results, rather than investing for the medium or long term where ROI can be higher but more difficult to define
But there are real issues with this type of spend. Take for example, programmatic, where activities like re-targeting effectively mean you are fishing at the bottom end of the funnel – with targets already impacted by other media – and attaining ROAS in this type of activity can be cannibalistic. In the same way that it is with brand and Paid Search spend
How much of the issue centres on the lack of effective measurement in these channels?
And its very clear that there are real concerns amongst retailers around bias by the big AdTech players who are effectively marking their own homework – and delivering data that suits their sales propositions.
With an incredible 80% of retail marketers reporting concerns in this area.
Digital video holds promise but proving ROI is a challenge
There is little doubt that digital video offers potential relief from some of the issues around saturation and retail marketers are telling us that:
53% of them are shifting from traditional TV to digital video (in search of better measurement, although the reality might be slightly different)
50% have increased spend due to the impact of COVID-19
42% of Marketing Directors highlight the particular challenge of proving the ROI of digital video, being unable to attribute impressions.

Our latest findings provide a unique insight into the mindset of retail marketers regarding worries about saturation, how they view the effectiveness of different media types and the challenge around providing ROI – as well as additional insight on: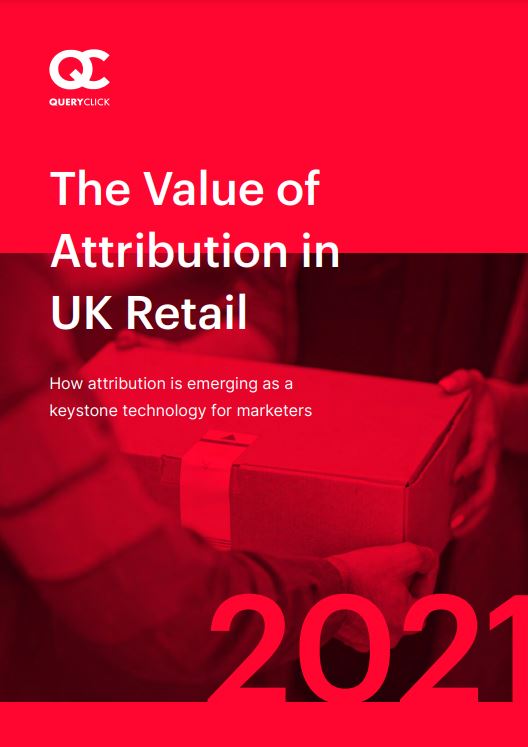 The effectiveness of web analytics and providers
The importance of attribution technology in the marketing stack
The fact that data to support multi-channel decision making is broken
The lack of a single, unified customer view on attribution
All of which we explore in more detail in the survey. Download your copy now.
The Value of Attribution in UK Retail
Download the 2021 survey report today
Own your marketing data & simplify your tech stack.