•
3 min read
QueryClick shortlisted for Best Flexible Working Policy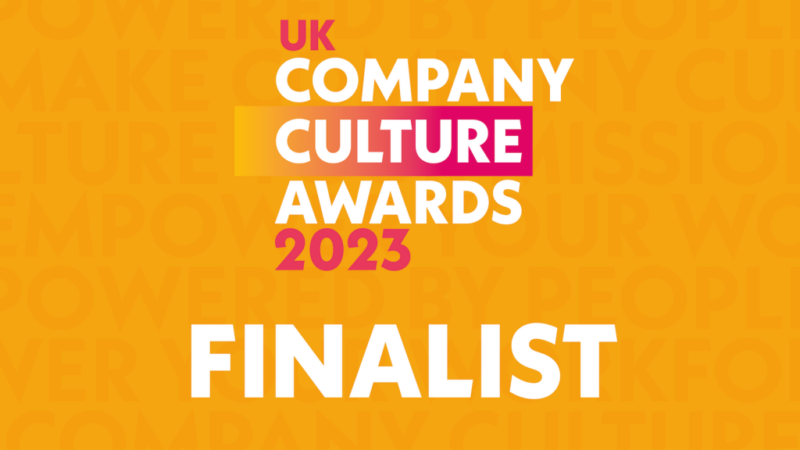 Performance marketing agency, QueryClick, has been shortlisted as a finalist for this year's UK Company Culture Awards.
Edinburgh & London, March 2023:
The UK Company Culture Awards have announced the finalists for their 2023 ceremony, with QueryClick being recognised for its unique approach to a remote-first working culture.
Shortlisted for the Best Flexible Working Policy award, QueryClick sits alongside some top companies from varying industries including Lloyds Banking Group, hedgehog lab and LDM UK.
These awards aim to recognise and celebrate companies who have adapted in an ever-changing working landscape. These businesses have led the way in creating workplace environments that remain supportive and inclusive, even when remote.
The entry from QueryClick, titled 'A working day that works for all', covers their innovative approach to company culture and ways of working, including a complete shift to remote-first. As well as their own twist on the 4-day working week trend – something which Head of HR, Leeanne Weatherston, is incredibly passionate about.
When asked about the award news, Leeanne shared:
"The team and I are delighted to be shortlisted. At QueryClick, we really do strive to be ahead of the curve. Creating a trusting environment where our team can do their best work is incredibly important to us.

"We have put a lot of time and thought into developing a flexible working approach that works for us as a team, rather than implementing a blanket approach.

Our flexible working practices continue to support team members to balance work with external life commitments and it's clear from our team feedback that our approach has had a strong impact and has been truly inclusive to all."
All winners are announced at the ceremony on 4th May. View full shortlist here.
Own your marketing data & simplify your tech stack.