Organic Search
•
19 min read
The SEO Maturity Journey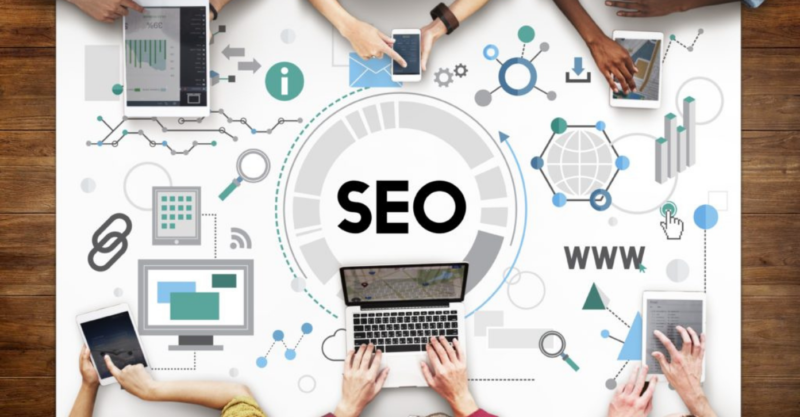 Search Engine Optimisation (SEO) is a well-established digital marketing channel and practice. However, not all brands invest heavily, or really invest much at all, in improving their Organic performance.
This can be down to a number of factors, including a need for quick returns, and therefore turning to more immediate impact channels such as paid search, or a lack of understanding of how SEO works and the different elements needed to make SEO work for them.
A common misconception that some businesses have is that SEO is not for them. Maybe they operate in a niche vertical which has low search volume, or they're a new player in a highly competitive marketplace.
Regardless of these facts there is always a reason why brands should not ignore SEO:
It's a high ROI channel
It provides long-term traffic driving opportunity
It integrates with different parts of your wider business operations to improve overall performance (Development, PR etc.)
With that said, SEO is not a one-size fits all channel.
For digital marketers, understanding where their business sits on the path to SEO excellence and their in-house capabilities allows them to focus on the most suitable tactics and strategies.
At QueryClick, we have developed an SEO maturity model which helps us to place where clients are in this journey so that we can tailor solutions best suited to their needs and their capabilities.
This is split in to 4 stages:
This article will help you evaluate what stage of the journey you are at and the steps required to move to the next level.

Stages of the SEO Maturity Model
Beginner
When we refer to clients being in the "Beginner" stage of the maturity framework it is usually for one of two reasons:
No or limited investment has ever been made in SEO
They are launching a new greenfield site with no history
If you are in the beginner stage, it is not necessarily a bad thing, it means there is a lot of opportunity out there for your business. However, it does mean you're going to have to start with the basics and start progressing through the journey.
Build the Fundamentals
During this stage it is important to focus on the fundamentals of your site – this puts you in the best position for long-term success. This means you will likely be focusing your efforts on improving the foundational Technical SEO elements, as well as ensuring that your existing content is optimised for your users.
Technical Foundations
This requires ensuring your site can be crawled and indexed effectively by search engines. This can be done through making sure that your robots.txt is not restricting the crawling of pages, and by creating accurate sitemaps that contain all the pages you want indexed.

It is also important at this stage to begin laying the foundations for solid site speed performance. Ensure that you put measures in place to stop code bloat, excessive image sizing, and any other technical elements that may result in poorer page load speeds.
Content Foundations
The chances are you'll have the crux of your core content on your site – focussing on the product and services that you offer.
Making sure that these pages are optimised for what your audience are truly looking for is important.
While branding and internal product names might mean a lot to you, they may mean nothing to customers.
Ensuring you give yourself the greatest opportunity to be visible for the terms users are looking for means you will be in position to compete in the search results when someone is in-market for your products.
Pro-tip: Document the keywords you want to target with each page and ensure they are used naturally in:
The page title

Meta description

Headers

On page copy
Information Architecture (IA)
At this stage it is important to set the groundwork for your site with the future in mind. The information architecture of your site is key for ensuring there is a natural flow for your content and that users can easily find what they need to navigate their way to conversion.
A solid information architecture will also help to stop you from spreading yourself too thinly (pages for pages sake) and identify areas of potential content cannibalisation.
Further to this, by building out a detailed IA (and using your keyword research) you will be able to identify content gaps which you can then begin filling.
Depending on your vertical, results from this type of activity may be a slow burner. However, by committing the required budget, time and in-house resource you will be able to progress quickly through the beginner phase and move in to intermediate.
Intermediate
Once you have the fundamentals in place it's time to start thinking about how you can further expand your Organic Search reach and what other tactics you could utilise to drive additional organic traffic.
During the beginner phase you will have likely focused on the Decision/Intent phase of the user journey – meaning you are able to capture in-market customers. However, Organic Search plays an important role in the earlier stages of the user journey (Awareness and Consideration).
When you're in the intermediate phase you must start thinking about what would prompt a customer to potentially need your product or service.
What are the core triggers and pain points that might make a user begin their search? From there, understanding what kind of queries a customer is going to search for in order to help solve these problems is key. Once you have this, you need to create pre-transactional content.
Pre-Transactional Content
Customers do not always know the solution to their problem or that you can help solve it from them. With pre-transactional content we aim to answer users queries when they are in the very early stage of their purchase cycle.
While these queries by themselves usually have lower search volume – they are vital for getting in front of customers early.
This creates early brand awareness and engagement and increases the likelihood of you being considered as they move closer to their purchase decision.
Digital PR and Link Acquisition
Links are still a fundamental part of strong SEO performance. Ensuring that you have a strategy in place to develop high-quality, earned editorial links is key to driving long term success. In the intermediate stage, this should be a tactic that you look to expand in to.
By doing so, you will allow yourself to start competing more directly with more established brands within your search space.
Link acquisition activity can, and should, start during the beginner stage; however it becomes a far greater consideration as you begin moving through your SEO maturity journey and becomes a core differentiator between you and the competition.
A good strategy should include a multitude of link acquisition activities, such as:
Digital PR

Data journalism

Do you have data that allows you to provide a unique viewpoint on a particularly newsworthy angle?
Leverage 1st, 2nd or 3rd party data sources to create a compelling insight that will make journalists want to cover your story

Creative campaigns

Utilising creativity to tell a story, or to visualise data. Create an asset that is both visually appealing and informative that will be of use to a publication's audience.

Reactive link acquisition

Journalist requests; providing journalists with information in real-time to be able to help them create or enhance the story they are working on.
News jacking: taking advantage of trending stories and providing your business' slant on it to capitalise on increased, unplanned interest.

Technical link acquisition

Always on activity that allows you to generate a steady flow of links i.e. requesting brand mentions on other sites turned into links
Pro-tip: determine a robust KPI framework to measure link building activity. Number and quality of links shouldn't be the ultimate objective – subsequent traffic and conversions are a better measure of success.
Advanced
Throughout the Intermediate phase you will have identified and addressed your content gaps and begun to close the gap on your competitors through link acquisition activity.
When you enter the Advanced phase, it becomes about doubling down on closing the competitive gap and really targeting those high-value, relevant terms and moving in to the high-traffic driving positions with the SERPs.
Link Acquisition is a Focal Point
While link acquisition is something you should incorporate throughout your SEO maturity journey, it should become the paramount focus of your activity within the Advanced stage.
At this point your content and technical fundamentals will be, at the very least, in line with that of your competition. Increasing your efforts in driving high-quality, relevant links will allow you to start outranking your competition.
Looking at Search Holistically
By its very nature, Search is a unique digital marketing channel. It's a channel in which you have two disciplines (SEO & Paid Search) actively engaging in the same space.
As a result, harmonising your activity is key to driving incremental traffic and conversions in the most cost-effective way.
For a long time, SEO and Paid Search have existed in competition with one another, however, the two disciplines are in the perfect position to support one another and drive true integrated value.
Leveraging insights from both disciplines allows intelligent decisions about:
Reducing cannibalisation and driving true incremental value

Can you shift budget away from branded search terms in order to target users earlier in the funnel to fuel remarketing activity?
Are there areas of spend which can be reduced due to strong organic performance?
Can you leverage paid search budget to support newly created content while it beds in until it begins to perform well organically?

Content needs

Do you need to improve your on-site content in order to improve quality scores within Paid Search?
Are you seeing new keywords in your Search Query reports that you don't have existing on-site content for?

Shared learnings

Can you use strong performing ad-copy within your meta descriptions to encourage greater organic click through rate?
Maintaining Site Hygiene is Still Important
Even though you have reached the advanced stage of your SEO maturity journey it doesn't mean that you stop reviewing the fundamentals. Websites are ever-changing entities and often have multiple stakeholders responsible for their own areas.
As such, it is possible for issues to creep in.
Through continuous monitoring and auditing you can make sure that nothing happens that may potentially undo all the hard work and investment you have made, or at least identify it quickly and rectify it before it becomes a major issue.
Leader
Reaching the Leader stage is the pinnacle of your SEO maturity journey; however, it does not signify the end of the road.
While you may be the (or one of the) top players within your search space, SEO is an on-going and ever evolving discipline that requires continued investment and focus.
There will always be improvements that can be made across the site.
At this stage it becomes about how do you make steady incremental improvements in terms of rankings and traffic. Identifying opportunities to eek out additional traffic from existing positions is important.
It is almost impossible to be truly complete with your SEO activity and it is very important to not allow yourself to rest on your laurels once you reach this level of SEO maturity.
Within SEO, stasis can mean death (or at least decline). Algorithms change, competitors continue to invest and improve, and taking your eye off the ball can result in needless regression of optimisation – especially from a technical perspective.
Therefore, it is essential that you continue to focus and look for marginal improvements to ensure that you are always moving forward.
Furthermore, there is a strong likelihood that the products or services you offer, your brand proposition, and the expectancy of your customers will have evolved as you have navigated your SEO journey to the Leader stage (and continue to change once you are at that stage).
This requires the application of all the learnings from previous stages to ensure you continue to perform to your maximum capacity in Organic Search while accommodating these new demands with your site.
Considerations Throughout the SEO Maturity Journey
While this maturity framework looks at core considerations at each stage of the journey, there are some principles that ring true throughout the entire process.
Test, Learn and Iterate
Generally, SEO is not a discipline of hard and fast rules or absolutes.
What works in one vertical may not work as well (or at all) in another. It is important to test throughout the process. Where possible, run tests with implementations, review and then proceed.
Making wholesale changes without testing can lead to success, but it could also lead to minimal or no improvement in performance – or worse.
SEO is a data led discipline – it forms the bedrock of all recommendations. However, failure to review data to assess the results of changes can lead to incorrect assumptions and expensive changes being made that bring little benefit.
Futureproof Your Site
Throughout this SEO journey you will identify countless issues with your site and content. While it is all fixable, one thing that can kill performance is not putting in place processes that ensure old mistakes are not repeated.
Too often successes are rolled back through a lack of well-defined protocols and processes. Examples of how you can futureproof your SEO performance include:
Setting image files size limits

This stops heavy images being added to your site which can hinder page speed

Use performance budgeting to set minimum performance levels and monitor against them
Create automated processes that are in-line with best practice to prevent errors
Summary
Regardless of your current position on your SEO journey, there are a lot of things you must keep in consideration. Don't fret if you are currently in the beginner or intermediate stage – SEO is a marathon, not a sprint.
Consistent investment will return benefits in the long term and comparing yourself to the competition should be seen as ambition, not an indictment of existing performance.

Looking forward will allow you to achieve your goals and working with a trusted agency partner, investing in a solid in-house team or using a combination of the two will allow you to achieve your SEO objectives and stand you in a good place for long-term, maintained success.
Are you interested in learning more about any of the themes discussed in this article? Get in touch with our team and find out how we can help your business today!
Own your marketing data & simplify your tech stack.