Attribution
•
5 min read
Identify Wasted Marketing Budget to Improve ROI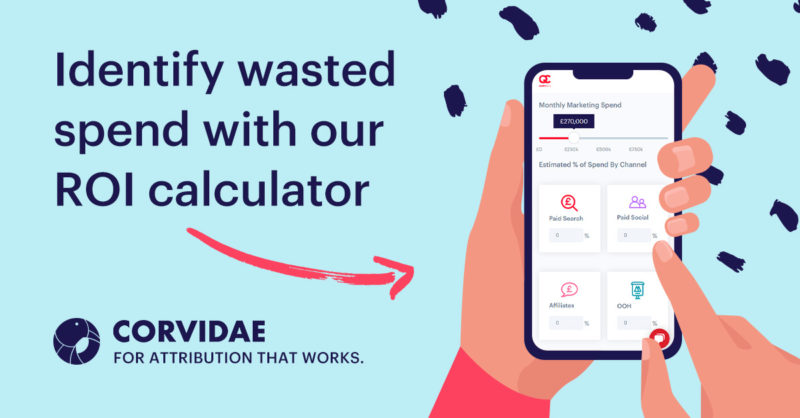 Now more than ever, the pressure is on for marketers to account for every penny put towards their marketing activity while simultaneously driving demonstrable results. This is made harder by the fact they're forced to rely on inaccurate attribution solutions that systematically fail to reflect the true value of channel investments.
By using low-quality clickstream data that doesn't reflect the true customer journey and outdated attribution models like last-click, traditional platforms like GA360 and Adobe Analytics are presenting inaccurate results. These results can have a staggering 80% data inaccuracy.
And it's with this data that marketers are forced to justify important decisions around budget and spend.
Most marketers are aware of the problem. In fact, in a survey conducted in 2019 we found that 61.5% of marketing professionals believe that strategic changes informed by attribution data generally fail. 61% said they felt constrained by their current attribution solution, and 69% agreed that last-click attribution is a "terrible over-simplification" of their marketing activity range.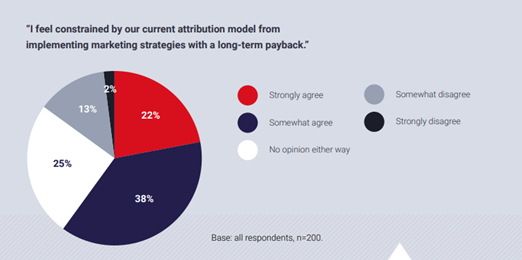 So why are they still relying on these platforms?
Without the data to prove any financial value, marketers are struggling to justify the need to move to a new attribution solution. While we may all KNOW that existing platforms inhibit ROI, this knowledge isn't enough to sway CFOs who rely on hard stats and figures for decision-making.
Unfortunately, those figures have never been readily available – until now.
Find out how much ROI you can unlock with our free ROI calculator
Using our free marketing ROI calculator, you can now identify how much ROI you can unlock by switching to a new and more-accurate attribution solution. Designed to help you identify wasted spend and opportunities to close lucrative gaps in your marketing mix, it puts a hard figure on potential gains using language your CFOs will understand.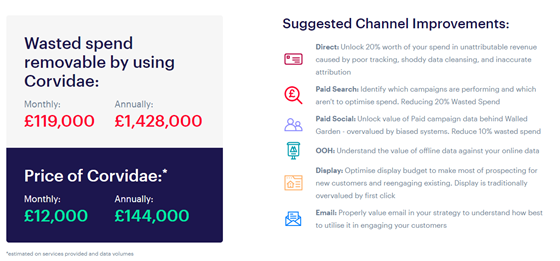 Calculate your ROI potential today! >
How does it work?
Our ROI calculator estimates how much additional revenue you could drive by switching to our advanced attribution solution Corvidae.
Corvidae combines machine-learning technology and cutting-edge multi-channel modelling to give you attribution data you can trust; it tackles the challenges with core data accuracy head on by completely re-building it from the ground up.
Using innovative proprietary machine-leaning techniques, Corvidae lets you see the user behind your data on a visit level, giving you a complete view of their customer journey.
It then applies unique, audience-led analytics and attribution forecasting to demonstrate the true value of your marketing channels, providing forward-looking insights instead of historical data.
Armed with this insight you can:
Make pro-active, near-real-time adjustments to your marketing spend and activity to maximise ROI for current and future budgets.
Reduce wasted spend by identifying over-investment in channels where returns are artificially inflated by single touch models
Identify new opportunities to invest in previously under-valued channels with lower CPAs, to increase your reach for less cost.
Re-allocate your budget for increased ROI by with attribution data that reflects the real value of your channel mix.
Shift your focus to sustainable and long-term success, empowered by accurate data that's risk-free.
Take back control of your strategy and make informed decisions around spend, confident that you're using data you trust.
Corvidae is the only attribution solution that transforms data accuracy and eliminates wasted spend for significantly improved ROI. Find out how much you can save and book a demo today.
Own your marketing data & simplify your tech stack.