Organic Search
•
15 min read
Keeping up with Google: How the Latest Updates Impact Your SEO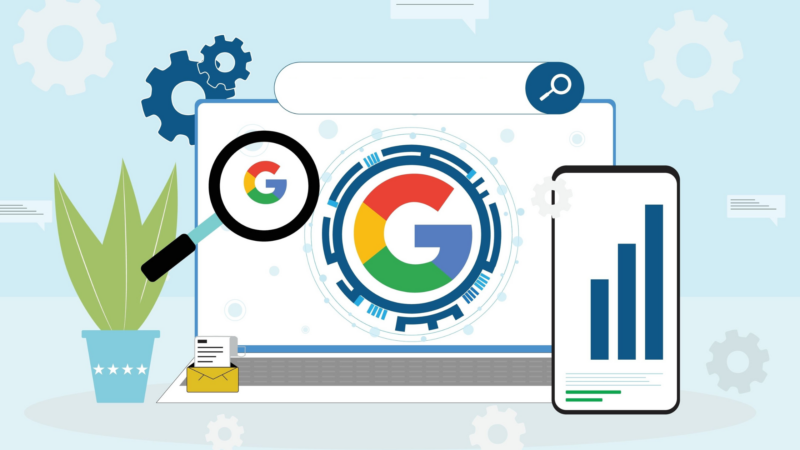 It feels like there's always a new Google update around the corner, waiting to throw a spanner in the works of your perfectly crafted SEO strategies. So, how can you keep up with what's new, what's coming and how it will impact your results?
We met those questions head on during our webinar, Keeping up with Google: How the Latest Update Impact Your SEO, with Scott Donnelly, Head of Digital Strategy at QueryClick, and SEO Lead, Jackie Wakefield.
We had a packed agenda and covered:
The impact of the latest SEO updates
Google Reviews update
March Core Google update
New Core Web Vitals (INP)
Updates to Canonical links and page experience
The latest developments in AI and SEO
What is AI and how does it work?
The pitfalls of ChatGPT for SEO
How to Counteract AI in your SEO strategy
If you missed the session, keep reading to find out everything we discussed. Or, watch the recording here.
The impact of the latest SEO updates
As you will be aware, SEO is an ever-evolving industry and change is never really too far around the corner – so the key here is to be adaptive in your approach.
Scott opened the webinar explaining that, over the last three months or so, there's been quite a lot of change in how Google and other search engines are processing, handling and displaying a lot of information.
Here are some of the key highlights:
Google Reviews update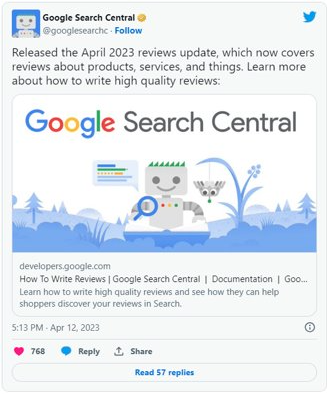 First, we go back to the Google Reviews Update which came out in April this year.
Essentially, with this update, Google is trying to improve the quality of reviews that are out there and trying to circumvent the number of fake reviews that are being placed.
In fact, they indicated around 20% of reviews in 2022 where actually false or had been farmed negatively.
As part of this update, they are giving direction on the content that Google's Review System Algorithm may be looking for.
This includes experience of the product in the shape of visual and audio evidence plus quantitative measurements – amongst others.
So, it is really important, that if you are looking to do any sort of review harvesting, that you're doing it naturally. And contacting customers to really try to take advantage of the changes to build really good social proof for your products and services.
March Core Google update
The March core update is the most recent we've seen from Google (at time of the webinar – June 2023) and was six months after the previous one.
While we never know exactly what's happened with these core updates, and what is being changed, we did see some fluctuation.
There was actually quite a lot of decline but also quite a lot of growth experienced by a number of brands as a result.
Our expectation is that we will probably see something similar again in September.
And this falls in line with what seem to be bi-annual updates that are coming out from Google.
New Core Web Vitals (INP)
Core Web Vitals was first launched a couple of years ago and has since become a core factor in terms of how Google can assess all things page speed.
But Google is already looking to mix this up.
As part of this, Google is going to start removing and sunsetting FID (First Input Delay) and is going to move it to INP (Interaction to Next Paint).
Essentially this is a metric that's going to assess a page's responsiveness to user interactions overall.
It does this by understanding and observing how long it takes to respond to all clicks, taps or keyboard interactions that occur during a user's lifespan on a website.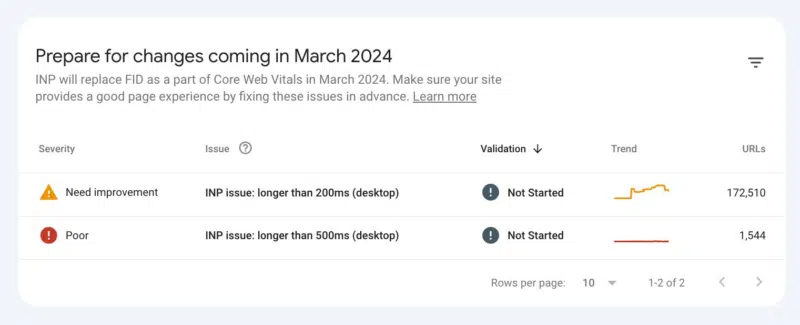 Google is looking for this to be ideally under 200 milliseconds – for it to fall into the good category – and anything over 500 milliseconds is going to drop into the bad category.
So, this is another area that we're going to have to consider when we're talking about page speed. And when we're looking at how we can actually make our sites faster and pass those core web vital assessments.
Related: The Best Tools for Measuring Page Speed
Canonical links for syndicated content are no longer required
Another change is in respect of the canonical link element for syndicated content.
Previously, with syndicated content taken from another website, you could point the canonical back to the correct version.
However, Google is now recommending that you actually no-index any syndicated content.
And this is looking like it may devalue the point, or any worth, of doing content syndication to third-party websites.
Page experience added to Helpful Content Guide
Google has also added a page experience section to their Helpful Content creation guidelines.
This is further emphasising how much store Google is placing on that helpful content.
And the need to ensure that the content that you're creating is actually going to be useful for your end customer.
Related: Google announces "Helpful Content Update"
Developments in Generative AI and SEO
In the second part of the webinar, Jackie took a look at the latest developments in AI and their impact on SEO, including:
What AI is
How to use it
Some of the pitfalls to watch out for
What is Generative AI?
The obvious starting point for this section? Ask a Chatbot – "what is Generative AI?".
Here is how Google Bard answered our question above:
"Generative AI is a type of artificial intelligence (AI) that can create new content, such as text, images, or audio. Generative AI models learn the patterns and structure of their input training data, and then generate new data that has similar characteristics."
How does Generative AI work?
It's important to ensure we understand how AI works, before we dive in and use it, while also learning how we can leverage it to our advantage.
As you can see below, the model is built on massive volumes of internet text with a statistical model layer on top, that allows it to build its sequences.
That then feeds into what they call LLM (Large Language Model) output and that is the result of the prompts that we put in.
Above that, the next layer is really to collect comparison data.
So, to throw in lots of similar prompts and then it is human factors that are used to decide which prompts go back into this training and learning model. All that comparison data is then fed back in once it's been vetted.
As you can see, there's lots of room for things not to sit quite right in there.
And things like brain fog and hallucinations do happen within the AI model.
This is where we have to factor in lots of fact checking and making sure that the input we're getting is as useful as we think it is.
How can we use AI within our SEO?
Firstly, it is important to note that Google isn't penalising content that is created with AI.
The key consideration is to make sure that content created using AI is rewarding and high quality for users.
So, tying into the requirements of the E-E-A-T algorithm.
And AI can provide inspiration for content and make the process faster.
Here are just some of the ways we currently use it at QueryClick:
Brainstorming ideas
Writing small sections of first drafts
Revising existing content – for example content that isn't ranking well
Generating short form content like meta tags and product descriptions
Keyword research
Link building research
The pitfalls of using ChatGPT for SEO
It is clear that ChatGPT has a role in SEO, and wider digital marketing in general.
But what are the pitfalls to be aware of as you use it?
Accuracy of information – one of the biggest pitfalls is the accuracy of information. As the graph shows, different generations of ChatGPT have different levels of accuracy in terms of the outputs they provide. And it is important to note that accuracy drops as you move into niche categories like Maths and Code. So, verifying data and factchecking is really key.
Built-in biases exist – be aware these are coded in and can be problematic when you are trying to write though leadership type content.
There is a currency of data issue – due to the fact ChatGPT is currently only aware of data up to 2021.
AI Detectors – these are popping up all over the place including one from Google so ensuring content originality is key, to avoid being penalised.
Related: 5 Ways to Use ChatGPT in Performance Marketing
Does AI threaten SEO?
The reality on this one is that, in terms of SEO, AI is very much here to stay.
We see that with Bing and their link with ChatGPT and the work that Google is doing with Bard.
And 40% of our webinar attendees identified AI as the biggest risk to future SEO performance.
In fact, research by GWI identified that 68% of ChatGPT users would continue to use it over traditional searches.
So, search behaviours are changing, and AI is something we will need to account for in our strategies doing forward.
AI has a number of implications within search as follows:
Deeper relevancy and personalisation of searches – and encouraging more follow up searches due to the nature of the content
It will impact Paid Search – as AI is increasingly used in Paid Search to provide supplementary information to drive conversion (and push SEO further down the listings)
How to counteract AI in your SEO strategy
So, what can you do within your current strategy to take account of the rise of AI?
Jackie outlined a few key areas on the webinar as follows:
E-E-A-T like never before – the rollout of the generative search engine is going to make it essential that your content meets the needs of the E-E-A-T algorithm from Google. This Algorithm is going to value niche and expert content which has implications for your existing and future content.
Don't "be" AI, but use it to enhance content – be aware of its limitations but use it to enhance the content roles and functions your content teams perform
Supercharge your review strategy – are your using the right tools that generate the reviews that get put onto your website as user generated content? Do you need to be approving these, so you get depth of content in your reviews? Do you need to do more comparison articles. Those deep articles that people trust a lot more and that are better for the user experience and the purchase journey?
Adapt and learn about GSE – learn and prepare for the changes that are taking place and coming so you can mitigate any potential risks.
If you'd like to watch the session in full, you can access the on-demand recording of our webinar here.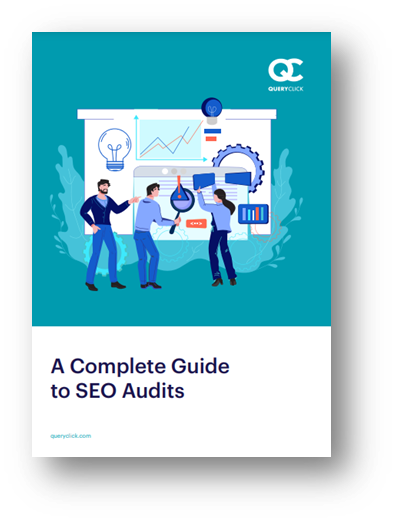 Or, for more information on how to supercharge your SEO strategy, download our Complete Guide to SEO Audits to learn:
What SEO audits are
How often to conduct an SEO audit
How much an SEO audit costs
The best tools to use for SEO audits
Top tips for an effective SEO audit
A Complete Guide to SEO Audits
Own your marketing data & simplify your tech stack.