SEO
KRAWL | September 2022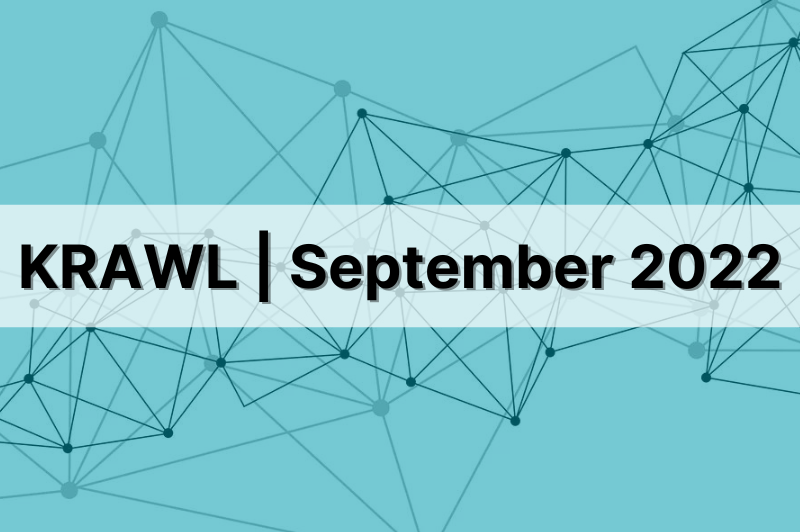 Welcome to another edition of KRAWL (Keywords, Rankings, Algorithms, Websites & Links). The newsletter for all things SEO, including core updates, small shifts, and breaking news.
So, what's been happening in September so far? Let's dive in…
Helpful Content is a Must!
What is 'Helpful Content'?
The Helpful Content Update has begun rolling out.
As the name suggests, the main objective is to ensure that real people are being shown quality results – not just information tailored to search engines.
This algorithm update will impact your site as a whole. That means, if this update determines that a lot of the content across your website is not useful to real users – your rankings will be impacted sitewide, not page by page.
The update launched August 25th with 2 weeks to roll out. If you see shifts happening during this time, it could be due to this update, and it is important to make notes.
The best advice to take today is to simply wait and see if your site has been affected once the rollout has been completed.
I've been impacted – now what?
If your content has been deemed as "not helpful", i.e., there are a lot of pages with high bounce rates, keyword stuffing, or just an overall poor experience – you should remove it from your site or rewrite/redesign the page into a way that makes it truly helpful for the user.
Google has said that you can also "noindex" if need be, but this would not be the best strategy.
They will also not be showing you what pages have been identified – you will need to figure that one out on your own.
If you have been affected by this update, it is important to note that Google has explicitly said – if you fix your content today, your site will not recover tomorrow.
The update includes a validation period for Google to trust that you really are committed to updating your content and not just updating it today.
Changes for helpful content will take several months to prove that the changes are user focused and real.
How do we work with this update?
So, how do you incorporate this latest update in your content and SEO work? Here are a few of our top tips:
Focus on content that your users will engage with – not just the keywords with the highest search volume.
Be action based! Most people are searching for questions and looking for answers.
Keep your content original! Don't write the same thing that has been said a million times across the web. Share new insights, quotes, and ideas to set you apart from the competition.
Don't focus on word count. Just give the people what they're looking for!
Read more about Google's Helpful Content Update here >>
All Pros and No Cons? Google's Latest Snippet Feature
Product reviews are invaluable when it comes to making online purchases.
But trawling through in-depth blogs about someone's deepest feelings towards an air-fryer or vacuum cleaner can be time-consuming. Google's latest addition to the product review snippet is here to change all that!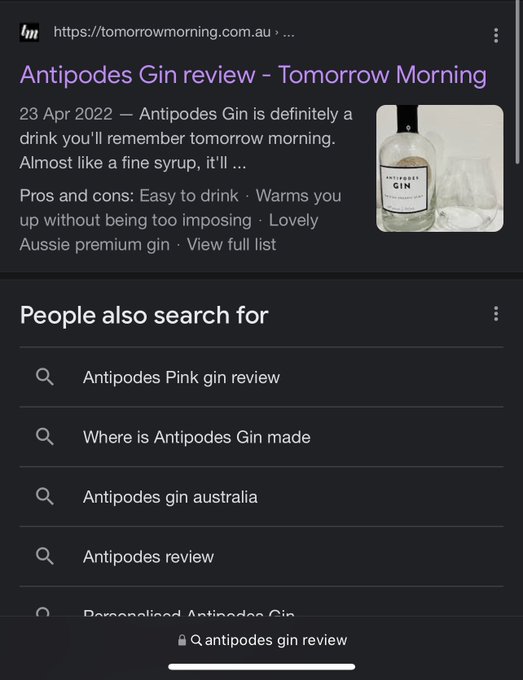 Google now want to helpfully include a brief pros and cons list just below the meta description in the product review panel. Letting you see at a glance if that product is likely to meet your needs. Whether or not this will truncate your beautifully crafted metadata is yet to be seen, but it seems likely.
You can let Google know your review page contains pros and cons by supplying specific pros and cons structured data. Their Rich Results Test tool has recently been extended to include this so you can check what you've added is valid for Google Search.
Even if you don't provide this structured data, Google might still try to automatically identify and pull pros and cons from your review page.
This could lead to interesting results as Google potentially tries to take this information from body copy rather than a pre-determined list.
However, they have stated that they will prioritise structured data, so it's worth including it if you can. This should also give you some control over what is featured in this snippet.
As it stands, only editorial product review pages qualify for the addition of pros and cons, excluding customer reviews and merchant product pages.
This is likely due to Google being unable to determine whether these pages contain helpful content or not. It would be good to see customer reviews included in future rollouts, as editorial reviews are not always unbiased.
What does it mean for SEO?
Truncation of meta description aside, this is just another great opportunity for you to optimise content.
Including a pros and cons list with the appropriate structured data in editorial reviews, gives you a better chance of winning the all-important featured snippet.
And that's a wrap! Thank you for joining us for another edition of KRAWL. We look forward to sharing ground-breaking news, incredible insights, and top tips.
Catch you later!
KRAWL On
Looking for more SEO updates? Have a read of our recommended articles:
Own your marketing data & simplify your tech stack.