SEO
KRAWL | SEO News | November 2022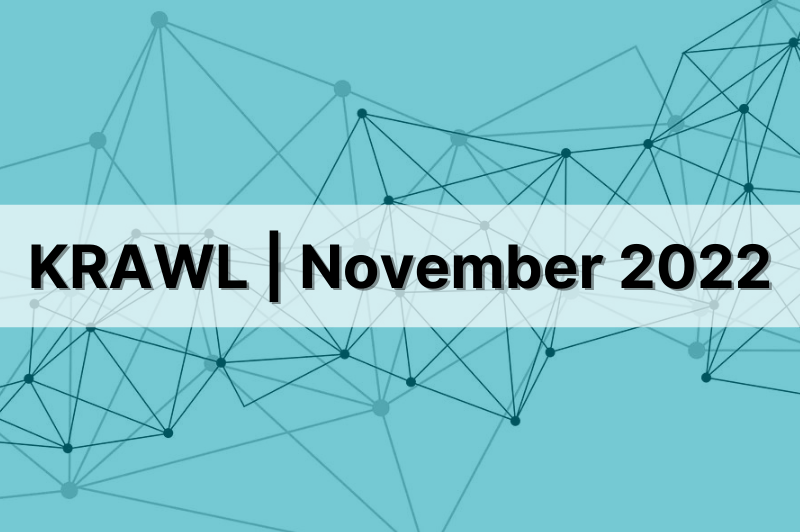 Welcome back to another edition of KRAWL (Keywords, Rankings, Algorithms, Websites & Links)!
This month, we're looking into some exciting SEO updates that are going to happen very soon. So, without further ado, let's dive in…
Backlink Building: Harnessing the Holidays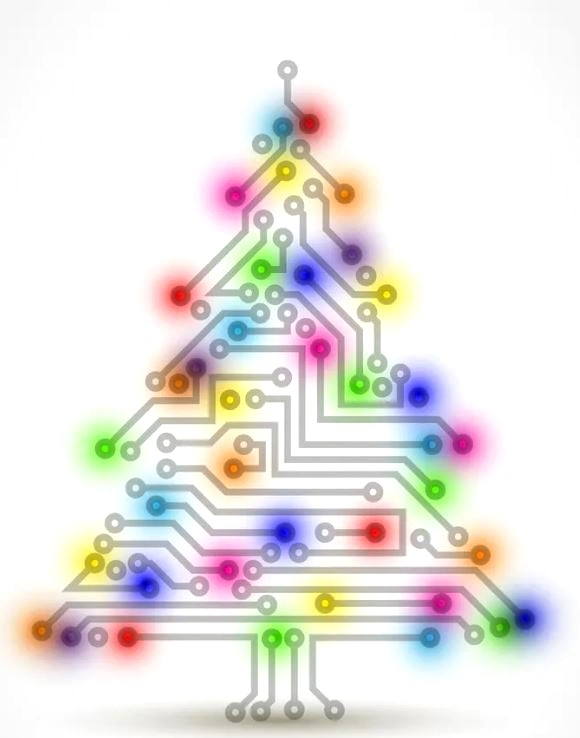 The holidays are right around the corner, and for many people that means work is just about to increase significantly – especially if you are in retail or ecommerce. For us SEOs, it does too!
It is hard to ignore the wide range of Christmas Gift Guides available on the internet, especially you search Google for the perfect present for your parent, partner, or dog. This type of content work very well for searchers, serving them with a stunning list of fitting options, allowing them to explore tailored content – especially when they dive into specific niches like "top 20 gifts for artists".
And it all gets kicking off long before December 25th with big deals happening on Black Friday & Cyber Monday.
The great user experience that comes from these blogs and articles simply means that a lot of publishers are looking to create their own versions.
Better yet, they are actively sending out pitch requests to let us all know!
If you're new to the world of backlink building, we recommend you read our introduction to linkbuilding.
What tools do I need?
There are many different ways to get in touch with publishers and journalists, but for holiday gift guides, it is best that they come to you. A couple of our favourite free ways to get journalists needs and direct contact information is through the #JournoRequest section of Twitter and the HARO daily email.
Note: It is important to note that Twitter is changing significantly since being run by Elon Musk, so we will monitor and revisit this option next month.
There are many paid platforms to utilise as well that allow you to see journalists requests and pitch to them seamlessly. justreachout.io is one we are currently very fond of!
You don't need anything too fancy; you just need to set time aside and remember to act quickly. Deadlines are usually really tight.
Top tips on how to respond
Only respond to pitches that make sense. For example, you would not want to suggest running shoes to a journalist looking for swimming fins.
Read the request. Don't act too quickly without reading everything a journalist adds to their request. You don't want to burn bridges by wasting their time with information they cannot use.
Understand what sets you apart. You only have a few seconds to grab a journalist's attention. Have your USP front and centre. Include a link. The goal of these campaigns is to build backlinks. That will be impossible if you do not provide the journalist with a link to your product or website.
Technical SEO Audits: The Dark Horse of SEO
Why are Technical SEO audits so important, you may ask?
These audits are similar to taking your car in to get an MOT – routine check-ups and updates are the most effective way to ensure longevity and improvement in performance. It's the same with your website – regular audits allow us to inspect the health of a website and create recommendations accordingly.
All this helps to improve rankings, usability, crawlability, page speed and user experience.
Technical SEO audits aim to optimise search engine visibility and usability by analysing the technical infrastructure of your website as well as on-page and off-page elements.
Regularly performed audits are key to the long-term success of your website's performance.
Why do we need to perform regular Technical SEO audits?
Changes are constantly happening online.
Ensuring you are aware of Google's Algorithm updates and staying compliant with Google's Guidelines is important, so you can make any necessary adjustments.
This is where technical audits come in handy!
They help highlight any existing issues across your website, including error pages and broken links.
Based on findings from the audit, you can then take action to ensure that your website does not lose valuable traffic and provides a good user experience.
Another quick and easy fix that can have a big impact on your visibility and performance but is easily identified in a tech SEO audit is metadata. Titles and meta descriptions are the first
thing that users will see in search results. Ensuring that your pages have optimised, and unique metadata is a key factor in improving rankings and UX.
Best Technical SEO audit tools to use
Some of the best tools to use when conducting a Technical SEO Audit are Screaming Frog and Lumar (previously known as Deepcrawl). These tools allow an in-depth look at all
potential issues and gaps across websites.
You can also monitor changes throughout previous months to see how past updates have affected your site's performance.
Google's Local Search Takes Us to the Year 3000 – But What Does It Mean For SEO?
This month Google finally rolled out their long-awaited updates and new features for Local Search. These combine Google Lens and Multisearch functionalities that were launched earlier in the year to allow a visual search through Live View in Maps.
This means you will be able to point your camera at businesses and get information like opening hours, star rating and how busy it is, all in real- time. You will now also be able to find restaurants nearby that serve whatever dish you're craving. You
can do this by either typing the dish + "near me" in the search box or by snapping a picture or screenshot using Google Lens.
This is currently only available in a few cities globally including London, but it is expected this will roll out to more places in the new year.
This may all sound very impressive and futuristic, but what does it mean for SEO?
The Role of SEO in Multisearch
Luckily John Mueller, Google Search Relations coordinator, answered this for us recently in a Google SEO Office Hours Hangout.
Muller prefaced his response by stating that this is still a very new functionality so there is still plenty for both us and the algorithms to learn. However, he went on to say that currently there should be no need to change what we're doing if we're following best practices.
"…it's kind of like if you're doing everything right, if your content is findable in search, if you have images on your content and those images are relevant, then we can guide people to those images or your content using multiple ways."

John Mueller
It does seem however that images will begin to play a larger role in Google searches as time goes on. So, applying the same rules of "helpful content" to images, making sure they are tagged properly, indexed and above all relevant, will become increasingly important. So this is certainly something we should be pushing for with clients.
The Future of SEO is in The Eye of The Beholder
As visual searches become more common, classic SEO practices will have to adapt as will our recommendations to clients. We will soon need to begin considering images as a stock part of our optimisation process in the same we do keyword research. Finding the best way to track these trends effectively is currently our biggest obstacle, but necessity breeds innovation and we will undoubtedly be able to do this in the not- too-distant future. As always, we, and SEO, move with the times.
Effective Link Building Strategies in 2022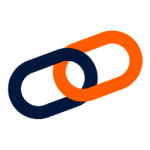 Gone are the days of a generic email sent to hundreds of recipients returning high-value links in return. The inboxes of journalists are full of cold emails, pitching for links, even personalising on a high level is not good enough for the most part anymore.
If we want to stay in the lead, we need to adapt our techniques from the once fruitful link-building tactics such as the skyscraper technique, link exchanging, and mass outreach strategies.
Why?
Simply put, everyone started doing the exact same thing! So now, we need to think outside the box more than ever before.
Some great techniques to try:
Make shareable infographics
Infographics are a popular and very visually appealing way to share facts and information in a condensed space.
They are easily digested by the consumer, and they often get shared widely by both readers and publishers and lead to backlinks in the process.
Always strive with infographics to provide value to the consumer. 'How to' infographics are widely shared and often boast a long-life span.

Reactive PR
The internet is a fast-paced environment, and being reactive, being in a position that you can put your clients brand at the heart of the conversation is a great way to build links.
The only problem with this technique is that you generally have to be quick, a great way to do this is monitoring Google Trends and creating or repurposing content when the trend is beginning.

Data Journalism
Trends, researching data and putting that data together into an interesting story.
We have our own in-house example here at Query Click, for our client Explore Learning.
They are conducting market research based on our research into their competitive landscape and trends in education, particularly learning disabilities have seen a rise in search volume over the past year.
We are yet to get the survey data back, but our aim with this is to approach all the major publications, who we predict will all take a different angle on the story based on their political beliefs.
Much like the success story of Ross Tavendale of Type A Media who conducted research on gender pay gaps and gained high-value links by being featured in multiple publications.

Evergreen Content (Long Form Guides)
It is well known that high-quality long-form content is great in Google's eyes. Conducting research into a particular topic, keywords, and competitors' rankings and then creating content that answers a user's search intent will have you attaining click-throughs and backlinks.
There are many great strategies to adopt and with great content, perseverance, and time, they can be very rewarding for clients.
And that's a wrap! Thank you for joining us for another edition of KRAWL. We look forward to sharing more news, insights, and top tips with you again next month.
KRAWL On
Looking for more SEO updates? Have a read through our suggested articles:
Own your marketing data & simplify your tech stack.