Organic Search
•
7 min read
How To Find The Right SEO Company For You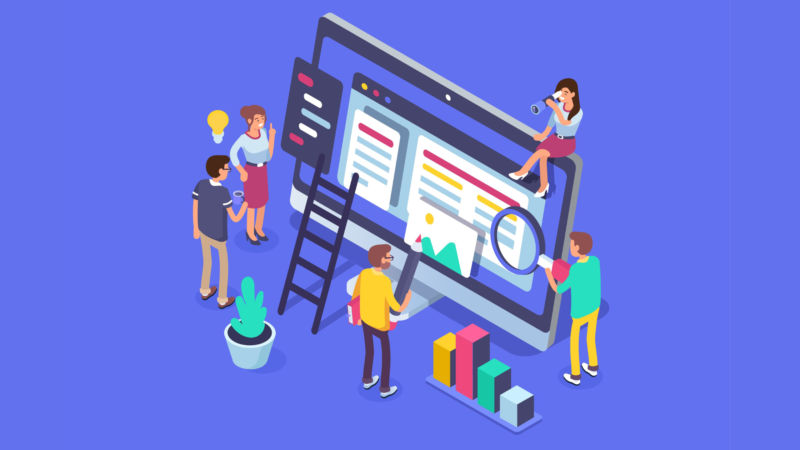 If you're reading this, you're already thinking about outsourcing search engine optimisation (SEO) for your business. But how do you find the team that's right for you and one that's both affordable and effective?
Here are some things to consider when trying to find the best SEO agency for you.
What to look for in an SEO agency
Plenty of SEO case studies – Without a doubt, the first thing you should look for when it comes to an SEO agency is a good track record. Any SEO agency worth its salt will have plenty of case studies showcasing previous successful campaigns and they will be available to you on their website. Those that don't, or are cagey about the work they've done, are the ones to avoid.

Avoiding grand promises – Something else to keep in mind is the promises an SEO agency is making. Are they guaranteeing big wins like specific rankings on Google and a certain number of visitors to your site? As wonderful as that would be, you should consider this a red flag. No one can guarantee results like this. SEO is a process that takes time, dedication, and agility. With constant updates and algorithm changes to Google, the work of a good SEO agency is never done.

Open communication – A good agency will also be transparent about its processes and happy to answer any questions you might have. If they're not, it may mean their practices are unethical and working with an agency like this could leave you and your business in trouble.
Related: 6 tips for selecting the right SEO agency
How much does SEO cost?
We've covered what to look for in an SEO agency so now let's talk about affordability and realistic budgets.
Good SEO is not a "one-and-done", quick-fix scenario. It's an ongoing process that requires time and proper funding. So, signing up with an agency on a rolling monthly or yearly contract allows for this.
When it comes to cost, that ultimately depends on the agency you choose to go with and the services they provide to you. However, you can expect to pay between £5000 and £15,000 a month for top-notch SEO expertise.
Investing in search engine optimisation for your business with the right agency will undoubtedly pay off.
But remember there is no such thing as quick, easy, and cheap when it comes to good SEO, so be prepared for this and budget accordingly.
How to choose the right SEO agency
Now you know what to look for and have a realistic budget in mind, how do you choose one of the hundreds of SEO agencies in the UK?
Really the only, and best, way to do this is by meeting with agencies to discuss your needs and budget.
5 tips for finding the right SEO agency
Start by shortlisting some agencies you think have the skills and experience you're looking for.
Remember to look at their case studies and check out online reviews, then set up some meetings and get to know their team.
Don't be afraid to ask questions, a good agency will be happy to answer them and will be realistic about what they can do for you. They will take into consideration your budget and the services you're looking for and work with you to manage expectations on delivery.
Don't forget to also request a full breakdown of pricing so you have a good understanding of where your budget is going.
This is also a good opportunity to find out what the SEO team would need from you in order to give you the best results possible. This will vary depending on the type of work they take on for you but in all cases, some participation will be required if you want to improve your SEO.
The best SEO company in the UK
Every SEO company in the country would like to think they're the best, and at QueryClick, we're no different.
So, what sets us apart?
We work in partnership with you and your team, getting to know your business inside and out so we can give you the best advice. We're a remote-first company, meaning our experts work throughout the UK with our hub offices based in both Edinburgh and London. So, wherever your company is based we're probably local to you.
This kind of collective local knowledge gives us a big advantage when it comes to creating local SEO campaigns and understanding your customer base. And our team is passionate about reinventing the future of marketing by delivering results no one else can.
If you'd like to see what QueryClick can do for your business, get in touch today or download our services brochure below.
Looking for a new SEO partner?
Discover our range of SEO services.
Own your marketing data & simplify your tech stack.