Organic Search
•
10 min read
Google Images & E-Commerce: How to Optimise for Image Search in 2020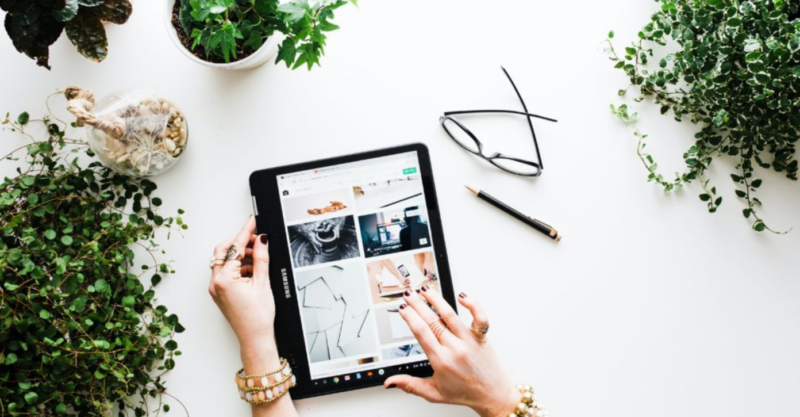 The last twelve months have seen some major changes to Google's Image Search functionality, from the introduction of paid ads on desktop and mobile to query-honing 'filters' featured above image results.
Google has long suggested that Image Search isn't being used to its full potential, as Google Webmaster Trends Analyst Gary Illyes confirmed in a Reddit thread early last year:
"We simply know that media search is way too ignored for what it's capable [of] doing for publishers so we're throwing more engineers at it as well as more outreach."
With the latest update it looks like they're doing just that, introducing huge opportunities for brands to boost organic as well as paid visibility for their products. Known as 'Shopping for Surfaces' merchants are now able to opt-in to a feature through Merchant Center that enables products to appear organically in Image search, Lens, and Shopping results.
Take a look at the screenshot below to see it in action.
As you can see, an image search for "red dresses" now triggers results that are pulled directly from retailers' product display pages. Clicking on a result not only enlarges the image, but also displays product information such as brand, pricing and availability. Clicking on the enlarged image takes you straight to the product page on the retailer's site.
Product results are identifiable to users with a grey 'price tag' icon on the bottom left of the image, and interestingly they make up most of the results.
What does this mean?
Combined with the existing paid ads feature, the new update provides retailers with a huge opportunity to profit from Image searches.
Whilst exact figures haven't been publicly disclosed, State of Digital estimated in February 2018 that Google Images accounts for 22.6% of all web searches in the US – second only to normal Google search.
This is five times the number of searches made on YouTube, and ten times the number of searches on Amazon or Bing.
Google's John Mueller hinted at the important role of Image Search at the start of the year. He said on Twitter: "Lots of people search visually in Google Images, and the image is just a snippet for the result, it's not the thing they're looking for."
This suggests that Google believes users are using Image search in a similar way to normal search – to find the 'source' of the image result (hosting website) rather than the image itself. If this is the case, we can expect updates to align with their mission to make the user journey as easy as possible.
All in all, this means that there's a potentially huge opportunity for retailers to organically advertise their products on a traditionally overlooked platform.
How to Optimise for Image Search
To help retailers capitalise on the Image Search opportunity, we've suggested five steps to ensure you're taking full advantage of the new features. HINT: On-page product data and mark-up is key.
1. Optimise Your Product Pages
In order to display product information such as pricing and availability, Google Images scrapes data not only from the Merchant Centre but from product display pages themselves.
It's important to ensure that all your product information is up to date, and that your page is optimised to target the keywords you'd like to appear for in Image search results.
Basic SEO activities around optimising your meta data and page titles are also important. As Google has stated in their eligibility guide: "Google Images automatically generates a title and snippet to best explain each result and how it relates to the user query… We use a number of different sources for this information, including descriptive information in the title, and meta tags."
2. Make Use of Schema Mark-up
You can also use Schema mark-up on product pages to help Google understand and display information around stock, pricing, reviews, and other product attributes in Image search results.
Schema is often used in E-Commerce to produce rich results – the special displays in search results such as star ratings and pricing information that help to improve CTR and, indirectly, rankings.
Check out this handy guide to Schema for E-Commerce by E2M or reach out to your SEO specialists for guidance with this.
3. Optimise Your Product Feeds
You'll also need to make sure that your product feeds are well-optimised to appear on Google surfaces such as Images.
Optimisation activities include things like title optimisation to make your products relevant to user searches. For fashion retailers, for example, this means including information like brand, gender, product type and attributes (colour, size, material, etc.).
Other optimisations include setting up dynamic re-pricing, using the right image, and providing information around promotions.
The more data you can provide the better, as Google states in their eligibility requirement guide: "We encourage you to submit as many applicable attributes as possible to ensure accurate and comprehensive data."
Your dedicated Paid Search team should be able to assist you with this.
4. Optimise Your Images
As you might expect, choosing the right image is essential to performing well in Image search results.
From a click-through-rate perspective, studies generally agree that a product's main photo should feature the product alone. High-quality and eye-catching images are also important – make use of a white or plain background to help your product stand out, and ensure your image is of a good enough quality and a large enough size for users to see the details.
In terms of SEO, use descriptive alt attributes to increase your chances of appearing for relevant Image searches.
In the words of Google: "[Alt attributes provide] Google with useful information about the subject matter of the image. We use this information to help determine the best image to return for a user's query. Many people – for example, users with visual impairments, or people using screen readers or who have low-bandwidth connections – may not be able to see images on web pages. Descriptive alt text provides these users with important information."
Again, your SEO specialists should be able to help with image optimisation activities.
5. Set Up Google Merchant Center
This is arguably the most important step. To be eligible for your products appearing on various Google surfaces (including Images), you need to opt in to Shopping for Surfaces through Google Merchant Center. You can see a screenshot of that below.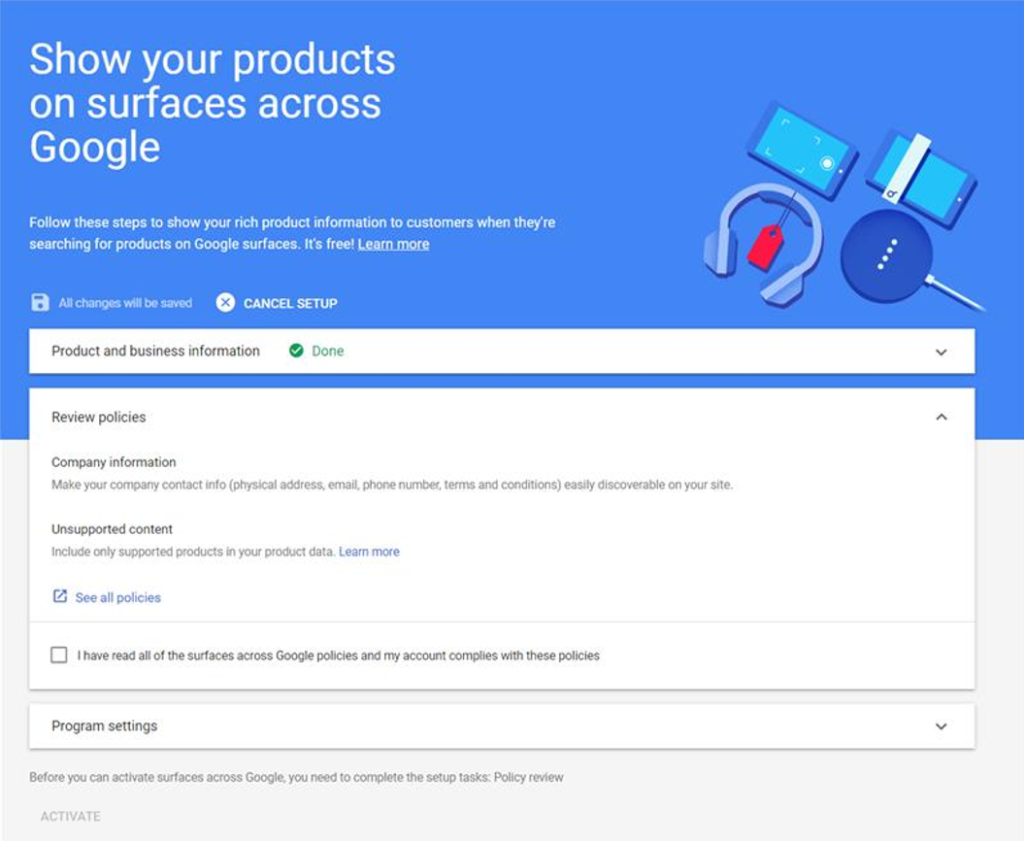 Ask your Paid Search team or whoever manages your Merchant Center account to get this set up for you.
And there you have it! After opting in to the new features, keep an eye on the 'Products' tab in Google Search Console for any changes to visibility and impressions. If you co-ordinate with your Paid Search and organic SEO teams to follow the steps above, you should notice an uplift and be in a good place to take advantage of the underrated opportunities Google Images has to offer.
If you'd like to learn more about the themes in this article or find out how we can boost your organic and paid visibility online, fill out the form below!
---
Own your marketing data & simplify your tech stack.