Technical SEO
•
7 min read
6 Steps For Smashing Your SEO Migrations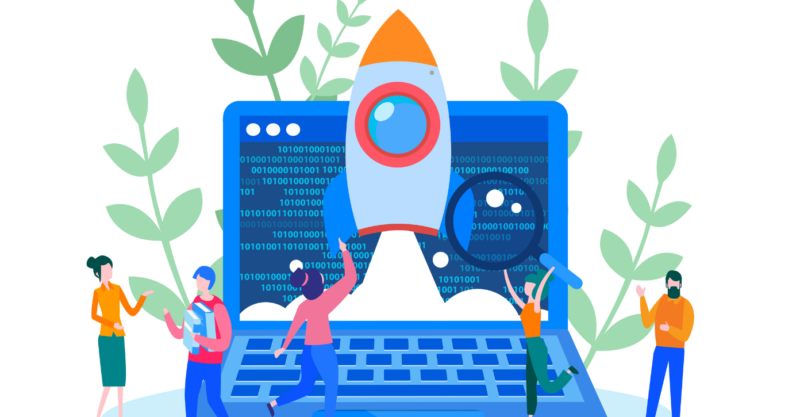 SEO migrations occur for several reasons, including migrating to a new CMS or migrating URLs to a new folder structure for a better optimised web hierarchy – and they can be a tricky project to undertake.
So, to help you get them right, our team of professional SEOs have shared insights from their experience of managing multiple migration projects here at QueryClick:
1. Agree and communicate clear goals of the migration
In any migration project, there's normally always multiple stakeholder involvement across in-house contacts and external agencies.
Whether it's analytics, paid media teams, SEOs, developers, marketing managers or project managers, all – and I mean ALL – parties need to understand the migration project goals from day one of the initial planning stages.
Without a clear goal in mind, it can be easy to fall in the trap of focusing too much on just one aspect of the migration, such as web design, leaving SEO neglected.
Everyone needs to be aligned and understand the common goal and success metrics of the migration project, especially SEO.
In order to hit migration goals, requirements need to be set.
Clearly communicating your SEO requirements is vital for a successful migration. Collaborating with the project management teams is imperative for a migration being delivered on time and to a high standard, with the highest ROI possible.
It's a simple equation:
Take this on board and you'll be able to conquer one of SEO's most important projects. And remember, if migrations aren't implemented correctly, your Organic traffic and revenue will suffer.
2. Agree the migration plan of development, testing and reporting.
Throughout any project, planning is a key stage of success. It's also imperative to test regularly throughout.
This gives a great opportunity to feedback and report on whether certain requirements:
pass
need further work
or require being added to the backlog for future delivery.
Setting and sticking to delivery dates will allow your company and external stakeholders to schedule in the relevant resource and team members to support the migration successfully.
Rushing through development and testing phases can result in many bugs that need fixing later, which can lead to costly mistakes in the long run.
3. Ensure regular communication across all stages of the project
Throughout SEO migrations it's really important for all relevant stakeholders to communicate frequently.
To ensure no-one goes radio-silent half way through the project keep lines of communication open across the planning, development, backlog clean up and post-live stages.
Especially if a development agency is working in sprints, it's really important for setting up regular conference calls to run through requirements, testing results and sharing reporting feedback.
4. Work with a development agency with relevant experience
The initial RFP stages of finding a website development partner can determine how successful or failure of your project.
Start off by finding out if they have the experience and expertise you need to achieve the outcomes of your migration project. It's important to really grill them on
their processes
expertise
team structure
the CMS platforms that they're most familiar with
and past clients they've worked with.
This will give you a strong indication and flavour for how successful and smoothly your SEO migration will go.
Always feel free to reach out to their past clients to sense check any learnings that the client may be willing to pass on.
5. Consider planning in a 'snagging' phase pre-migration
In your project planning, we would always advise planning in a 'snagging' phase.
By this, we mean a phase just before launch where you can bucket any requirements that had slight issues, delays or were simply late requirements added into the project plan.
This is not always an imperative phase but can certainly mitigate risks to Organic performance upon migration launch day.
6. Improve CMS efficiencies for your content team
If you're working on migrating to a new CMS altogether, it can be a great opportunity to improve efficiencies of tasks that your content team action in the CMS.
For example,
adding in meta title
setting 301 redirects
creating new pages that are already optimised for SEO.
There are many opportunities to be improved upon during a CMS migration project.
This is why it makes it so important for picking the right partner to switch your website over to a new CMS.
Sometimes it doesn't always come down to expertise. It's about having a development partner that has the right attitude to deliver all the requirements you set, unforeseen requirements and deliver the best value for money.
Get in touch with our team of Technical SEO experts today to discuss what you can do to mitigate risk and maintain performance.
Own your marketing data & simplify your tech stack.