•
4 min read
QueryClick wins Product Innovation award win for cookie-free attribution tool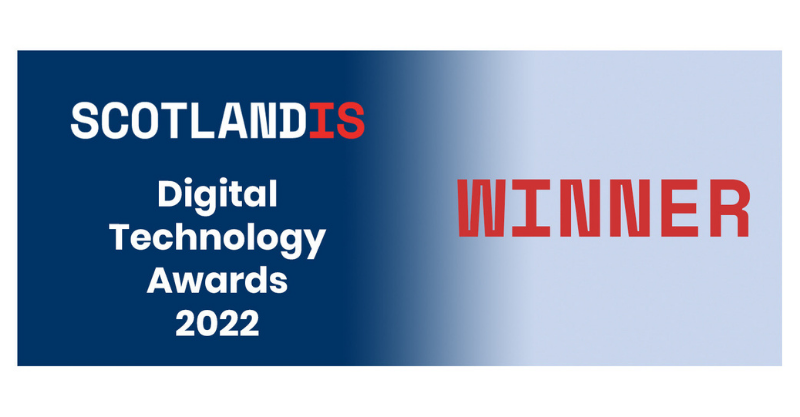 Corvidae, QueryClick's attribution solution, recognised for its cookie-free attribution approach at ScotlandIS Digital Technology Awards 2022.
Edinburgh & London, May 2022:
QueryClick took home the prize for Product Innovation at this year's ScotlandIS Digital Technology Awards.
Facing some stiff competition, they came out on top against sustainability reporting software, Ecometrica, and 'Ethics-as-a-Service' business, Ethical Intelligence.
Corvidae, QueryClick's attribution tool, was nominated for its innovative approach to marketing attribution.
Working with the University of Edinburgh, they invented a new approach to scoring contributions towards a marketing outcome, called Visit-Level Attribution, which uses Machine Learning and AI and completely replaces the need for first- and third-party cookies – a hot topic in the world of marketing measurement.
The solution comes at a crucial time as the impending removal of cookies is a rising concern among marketers and data privacy advocates – and is the first of its kind within the industry, enabling compliant, secure, anonymous measurement of marketing outcomes across any range of activities to fine grained detail.
This isn't the first time Corvidae has been recognised for its patented approach.
Following release in 2021, it has won Most Effective Attribution Solution at Masterclassing's 2021 Effective Digital Marketing Awards. As well as being shortlisted for The Drum Digital Advertising Awards 'Best Attribution Solution' award in 2021.
Chris Liversidge, QueryClick's CEO said
"I am delighted that the team's work has been recognised by ScotlandIS. We began looking at cookie technology over eight years ago now, and Corvidae is the fruit of that forward thinking investment of time and resource. With the rise of privacy concerns in digital marketing and the controversial use of third-party cookies in the performance marketing ecosystem, I'm delighted that we have been able to build and show the fantastic business benefits of using a compliant solution that solves for privacy as well as allowing marketers to have a deep, and highly accurate view of what moves the needle for their marketing efforts.

"With over 95% accuracy for marketing measurement across online and offline, and attributed data available down to individual campaigns, adsets, ad impressions and keyphrases, Corvidae offers a genuine solution to John Wanamaker's famous quote about not knowing which half of his marketing efforts were effective – AI has solved the previously unsolvable, and we can move on from a 20-year-old technology in cookies.

"I am delighted for the team and the fact that we have been able to build world class AI technology here in Scotland."
To find out more about Corvidae and its cookie-free approach to attribution, visit the website.
Own your marketing data & simplify your tech stack.