•
2 min read
Cookie-free attribution tool Corvidae nominated for Product Innovation award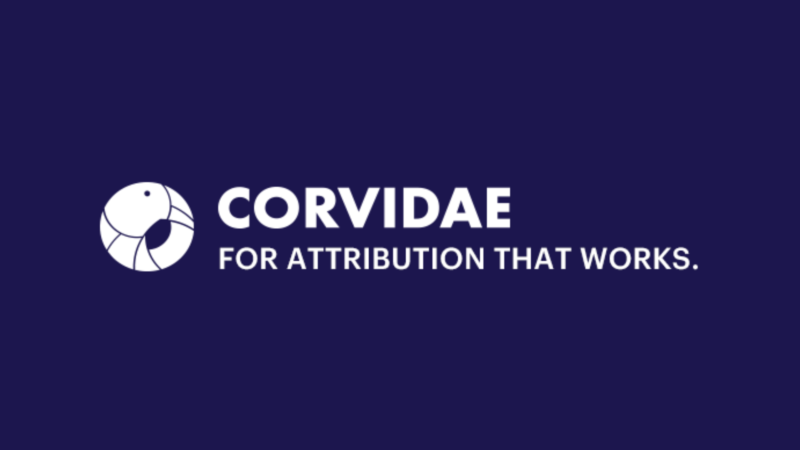 Corvidae, QueryClick's in-house attribution tool, has been shortlisted as a finalist for ScotlandIS's 2022 Digital Technology Awards.
Edinburgh & London, April 2022:
The ScotlandIS Digital Technology Awards have announced the finalists for their 2022 ceremony, with Corvidae being recognised for its unique cookie-free approach to attribution.
Shortlisted for the Product/Service Innovation award, QueryClick sits alongside other nominees Ecometrica and Ethical Intelligence.
These awards showcase excellence within the industry rewarding the innovation, expertise and ambition of businesses across Scotland – and the people who drive them.
This category specifically celebrates companies that have developed a service or product that can be viewed as innovative or disruptive.
Corvidae has previously been awarded Most Effective Attribution Solution at Masterclassing's 2021 Effective Digital Marketing Awards.
Chris Liversidge, QueryClick CEO, commented:
"The team and I are delighted with this nomination. We have been building Corvidae for the last eight years, so to finally release it last year and be rewarded with this nomination for its value and impact for our customers is a fantastic result already.

"We have a fanatical focus on delivering unbiased accuracy for marketers to allow astonishing improvements in ROAS. We hope to continue to delight our customers and continue to be part of the thriving Scottish tech scene.
Winners are announced at the in-person ceremony on 12th May 2022. See full list of nominees here.
Own your marketing data & simplify your tech stack.