Attribution
Why Standard Approaches to Attribution Don't Work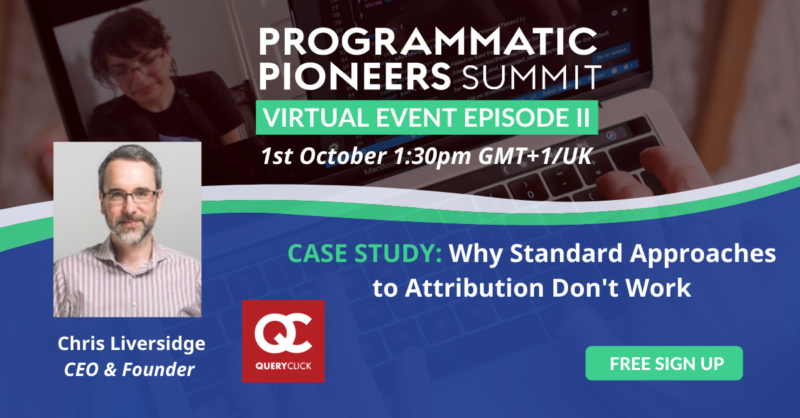 Marketers everywhere are under increasing pressure to prove return on investment on each channel in their marketing mix.
But, using a "one-size-fits-all" attribution model can make this an even tougher challenge.
Earlier this month our CEO, Chris, tackled this topic during Programmatic Pioneers Episode II virtual event. If you didn't get a chance to attend the event, what the on-demand recording from his presentation below and hear this thoughts on the following topics:
• why current attribution models are broken – and how it's screwing up your approach
• why you should be applying AI-driven predictive analytics to your attribution
• the importance of rebuilding your analytics data for accurate insight
Own your marketing data & simplify your tech stack.