Case Study: Increasing Organic Revenue for Wolseley by 259% YoY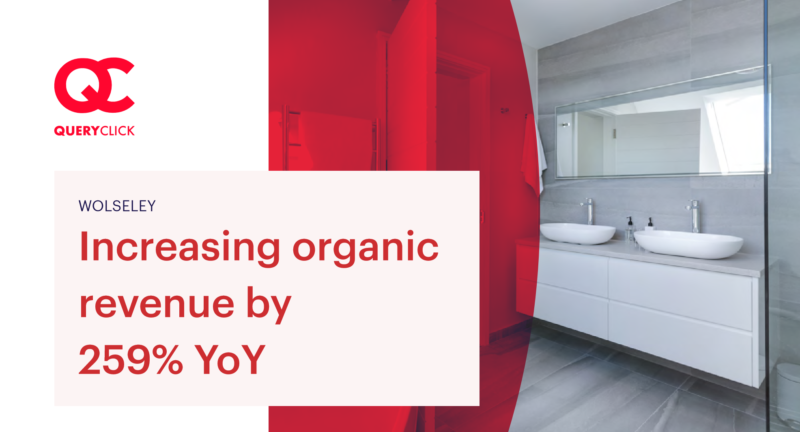 Following a rebranding project, Wolseley wanted to grow their authority within the trade industry and increase organic traffic to key product areas.
The challenge? Generating improved rankings and traffic from high-volume, high-competition transactional keywords while also satisfying an information-seeking audience of trade experts.
Our optimisations resulted in:
ranking improvements for all targeted keywords
securing top 3 rankings
increased brand awareness among the key target audience.
Want to know how we did it? Download our case study below.
Read our case study to find out more.
Own your marketing data & simplify your tech stack.