Paid Media
Paid Media Updates You Need To Know | March 2023
The Paid Media world never stops and there's been some more important updates for us to consider in March. So, let's take a look at everything you need to know…
The latest Paid Media updates
AI ads in Bing
Microsoft has big plans for growth this year, with early discussions around the revamp of their bing search engine, with the ability to have paid advertisements within the chat bot results. Find out more about this here.
Changes to location targeting
At the end of February, Google announced it will be making changes to location targeting settings. One of the most significant changes is the removal of the "Search interest: People searching for your target locations" targeting option, which Google said has a low impact on campaigns. Read more about the changes here.
Future gazing: What's next for Paid Media?
Performance Max updates
If you've had some struggles with the new Performance Max campaigns recently, then you'll be as thrilled to find out that Google announced some upcoming changes and improvements to the campaign type.
The new features, which will help give advertisers more control, include:
campaign-level brand exclusions
page feeds
easier video creation
The other main grievance with PMAX so far has been lack of reporting and insights.
The new updates will give us access to see conversions, conversion value, cost, and other metrics at the asset group level which will help us test things like assets and product sets.
Useful tool of the month
There are lots of useful tools that Google Merchant Centre provides that can help uncover trends and insights for marketers but also the wider business such as eCommerce teams.
The first section is the price competitiveness report.
This can be used at a category, brand or product level to compare your price vs. others advertising the same product on Google Shopping.
Another great feature is the bestsellers report, which ranks products and brands within categories e.g health and beauty.
This is helpful to identify trending products WoW and MoM and could help buying teams find new opportunities.
Google Premier Partner 2023
And last but by no means least…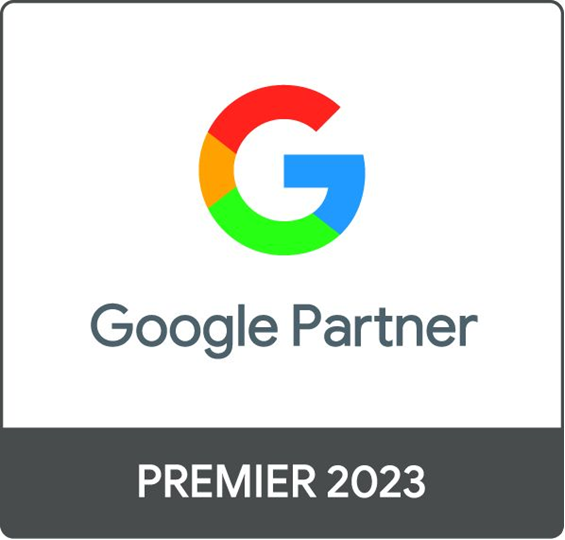 QueryClick has been awarded Premier Partner Status again this year!
To be awarded this, an agency must continuously meet Google's requirements in three key areas:
certification (need to have a minimum of 50% of your account strategists certified in Google Ads)
performance (minimum optimisation score of 70%)
spend (need to maintain a 90-day ad spend of $10,000 USD across managed accounts)
This is the highest level an agency can achieve and is only awarded to 3% of all Google Ad users.
We hope you enjoyed our latest Paid Media news update! Be sure to check back next month for more news, trends and recommendations.
Looking for a Paid Media agency?
Find out how we can help you improve your ROI
Own your marketing data & simplify your tech stack.