SEO
KRAWL | SEO News | October 2022
Post updated: 31st October 2022
Welcome back to another edition of KRAWL (Keywords, Rankings, Algorithms, Websites & Links)!
This month, we're looking into some exciting SEO updates that are going to happen very soon. So, without further ado, let's dive in…
4 Small Steps for Local Search, 4 Leaps For Mankind
The evolution of search is nothing short of amazing, but the local search has just stepped 7x into the future of how we search for things.
At the online Search On conference, Google announced 6 new search updates and features that will be rolling out.
Update One: Search Restaurants by Specific Food
Yes, you read correctly.
Not only can we search for restaurants, or cuisine, but now we can literally put in our food preferences to get a selection of restaurants that confirm they serve that particular food.
No more scouring the restaurant menu before you head out. If you are in the mood for burgers, search 'burgers near me' and you are met with an array of places that serve your desired food (in Google's case, soup dumplings).
If that is not futuristic and the ultimate in saving time, I don't know what is.
Update Two: What People Say
In my opinion, this update bears similarities to the existing 'people also ask' search function.
Coming soon to local search, users will be able to see written reviews of what 'people say' showcased along the top of search results.
This will give us a real insight into what people in the local area think of the chosen search item.
Update Three: Map's Live View
If you are on your way to a new restaurant and you get lost along the way, you no longer have to look at 2D maps.
Although this has been true for the past 3 years, Google's camera viewfinder function is getting an upgrade.
While you are in the immersive live view of your route to, in this case a restaurant, if you needed an ATM or a bottle shop for a BYO place, Google will highlight stops along the way to your destination.
This update will roll out in some major cities in the coming months before becoming available all over the globe.
Update Four: Vibe Check
Google will be rolling this feature out over the coming months in major cities. The functionality of this feature will be powered by Artificial intelligence and user-generated content, according to Google.
Google Maps is a community that everyone is able to contribute to, whether that's by making your own maps or adding images from your local restaurant.
Now, you will be able to 'vibe check' an area and you will be met with images, reviews and other information that Google deems noteworthy before ever stepping foot into the area.
The Latest Google Mobile Search Updates
At Google's Search On conference, they announced exciting new updates which will change how users search on mobile.
Google will be introducing new shortcuts to actions you can perform other than typing in a search query.
These updates will roll out in the coming months, updating the mobile search bar with features that will produce more relevant results.
We will see Google results on mobile, displayed in more visual ways with a greater focus on images and videos.
Search Shortcuts
Google have introduced many new ways to search beyond text queries, including:
the ability to upload screenshots to find products
using Google Lens to translate text
humming songs into the microphone to discover their title or artist
The latest update will introduce tappable shortcuts to the Google homepage on iOS apps, introducing users to an advanced method of searching.
Search Bar Results
Find things faster with Google's latest search bar update, which will now display links to results in the search bar. Google will populate a visual display and link when typing in the search bar, as the example on the right shows.
Keeping a business's local business schema implemented correctly and up to date will be beneficial with this update, as it could allow users quick and easy access to the website improving user experience.
Enhancing Query Refinements
Google will be introducing, and displaying, query refinements when typing a query into the search bar making it easier for users to find more relevant results.
Google will begin offering options that are relevant to your search to help you create specific queries.
The example highlights the variety of options which Google populates while typing your query in the search bar, increasing user experience and usability.
Ensuring your site has optimised keywords and trends is key to showing up in the SERP following these queries.
Google Web Stories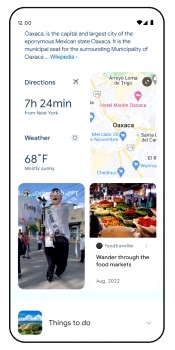 With the rise of TikTok and Instagram Reels, Google's latest update is working towards creating a more visual mobile search view by integrating Google Web Stories.
This update will make it:
"easier to explore a subject by highlighting the most relevant and helpful information, including content from creators on the open web".
Combining Text, Images & Video
Google's mobile search will now see web, images and video tabs merged into one with Google describing it as "reimagining" the way search results are delivered.
This update will see the merged results displayed in the SERP as an endless feed of discovery.
Google's focus is to relay "the most relevant content, from a variety of source, no matter what format the information comes in".
Bye-Bye 'Google Webmaster Guidelines'; Hello 'Google Search Essentials'
If you've ever had anything to do with SEO (which is probably the case since you're reading this), you've definitely heard of, or even have it bookmarked, the Google Webmaster Guidelines.
The page was launched back in 2002 as an overview of best practices and recommendations on how to appear on Google.
Now, two decades later, the guidelines are being rebranded, moving away from the term 'Webmaster', which Google considers outdated. This all makes sense, as the tools and documentation on the page no longer narrow down the focus to just 'webmasters' but expand it to include publishers, creators, site owners and developers.
However, apart from renaming the Webmaster guidelines to 'Search Essentials', the motivation behind the refresh was to simplify the content and make it easier to understand.
And while there are many SEO specialists out there (you know… on Twitter) who'd argue that nothing has changed, and the only difference is branding. There are certainly some language nuances that reaffirm the importance of E-A-T and creating helpful, reliable, people-first content.
So, what has changed?
Google has transformed the overall format, adding clearer terms and examples while also simplifying the language for easier consumption. The former Webmaster Guidelines are now covered in three separate categories:
Technical requirements – covers what is necessary for a web page to show in Google Search. The fundamental rules are pretty simple: 'publish content in a format that Google can index and allow Google to access that content'.
Spam policies – taken from the Quality Guidelines section of the Webmaster Guidelines.
However, it's been rewritten to cover examples that are relevant in 2022 and use more precise language.

Notable updates include:


Copyright-removal requests
Online harassment removals
Scam and fraud
Key best practices – not surprisingly, the first key best practice is to create helpful, reliable, people-first content. Google has included a number of questions to help you assess your pages and ensure you're not creating content just for traffic.

Some of the new questions are:


Is this the sort of page you'd want to bookmark, share with a friend, or recommend?
Would you expect to see this content in or referenced by a printed magazine, encyclopaedia, or book?
Will someone reading your content leave feeling like they've had a satisfying experience?
Why do we care?
The Webmaster Guidelines have been the primary resource for SEO best practices for the past 20 years.
While the fundamental rules still apply, the guidelines have been updated to use simple language and clear examples.
The refresh also aligns with the overall algorithm updates rolled out by Google, such as the recent Helpful content update and the Spam update rolling at the moment.
This highlights the general direction the search engine is taking and reaffirms the best practices we should all be aware of and follow.
Another update from Google & Site names on mobile
October 2022 Spam Update
We've seen 2 core updates, 3 product review updates, and 1 helpful content update since the beginning of the year. Now it's time for the spam update.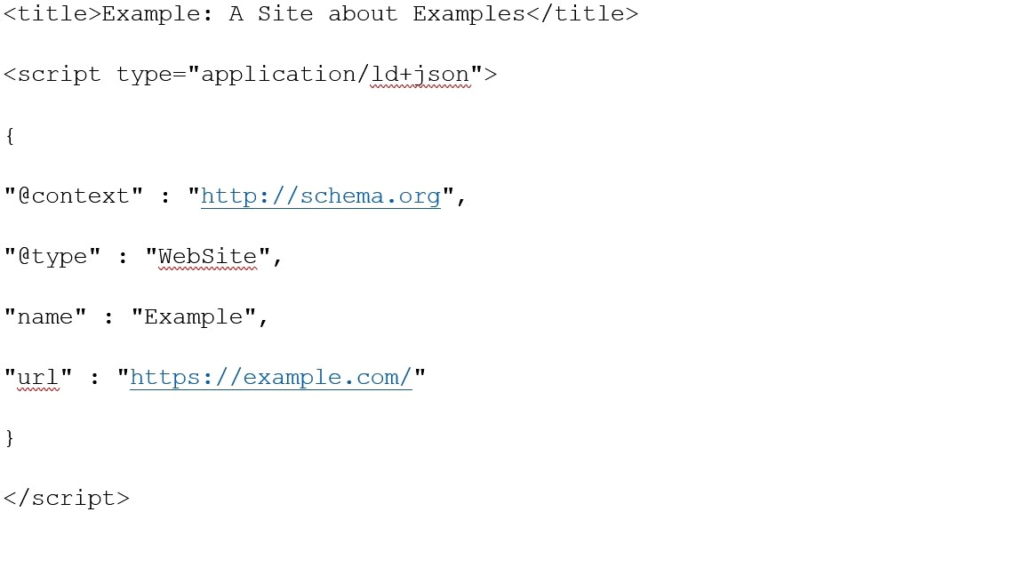 It was rolled out by Google last week, targeting spammy results. Only two days after the announcement was made (19th October), the process was completed, and it affects all
languages.
The purpose of this update is to find and remove websites that attempt to trick Google with bad practices – and we all know that Google is super strict with anyone who tries to collect
personal information or trick users into installing anything that may harm them.
You can learn more about Google's efforts to reduce spam by reading their article. But if you want a quick overview, here are some of the most targeted spammy practices that Google penalises:
Displaying content to the user that is different from that shown to the search bot.
Overuse of keywords, making the content hard for a human to understand – that is obviously not just from a spammy perspective.
Repeating content on multiple pages that do not provide real value to users.
Copying or duplicating content from other websites.
This is what Google says about Spam updates:
"While Google's automated systems to detect search spam are constantly operating, we occasionally make notable improvements to how they work. When we do, we refer to this as a spam update and share when they happen on our list of Google Search ranking updates.

For example, SpamBrain is our AI-based spam-prevention system. From time-to-time, we improve that system to make it better at spotting spam and to help ensure it catches new types of spam.

Sites that see a change after a spam update should review our spam policies to ensure they are complying with those. Sites that violate our policies may rank lower in results or not appear in results at all. Making changes may help a site improve if our automated systems learn over a period of months that the site complies with our spam policies."
The update shouldn't cause much interference for most brands. However, you may want to check Google's spam policies if you have noticed significant changes in organic traffic or
rankings in the past week.
Site Names Have Arrived for Mobile
Last week, Google started using site names for mobile and that means it will become easier for users to identify the associated website with each result.
For now, it will only work for English, French, Japanese, and German, but other languages will be added over the next few months too.
Site names are generated automatically by the search engine based on the content and references to it, but you can indicate your preference with structure data – you can find all
Google instructions on their developers site.
And that's a wrap! Thank you for joining us for another edition of KRAWL. We look forward to sharing more news, insights, and top tips with you again next month.
KRAWL On
Looking for more SEO updates? Have a read through our suggested articles:
Own your marketing data & simplify your tech stack.