SEO
KRAWL | SEO News | December 2022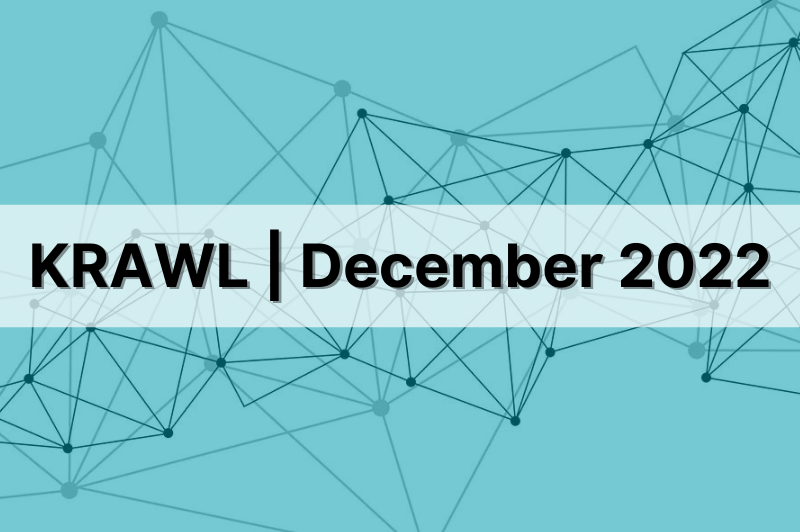 Welcome back to another edition of KRAWL (Keywords, Rankings, Algorithms, Websites & Links)!
This month, we're looking into some exciting SEO updates that are going to happen very soon. So, without further ado, let's dive in…
All About That Helpful Content: Google's New Search Refinement Features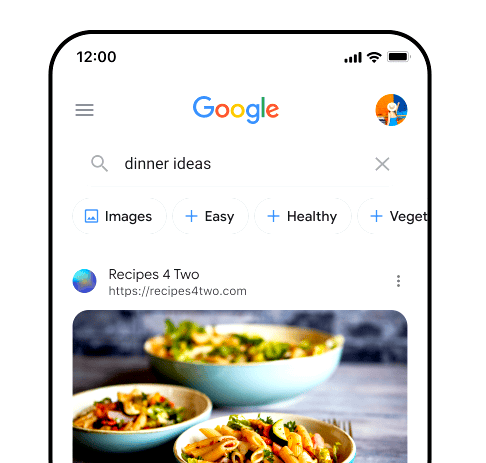 The quality of Google search results has been a widely debated topic recently, with many claiming that the SERPs are getting worse as more and more young users resort to alternatives, like TikTok, to find the information they need.
According to Marissa Mayer, a former Google employee, the search engine is merely a reflection of the state of the Internet nowadays.
Her explanation for the apparent deterioration of search results is the modern economic incentives for misinformation and going after clicks and purchases.
With the sole focus on conversions and gain, irrespective of the quality, it gets harder for Google and other search engines to filter out all the noise. Marissa's point of view seems to align with Google's growing attention to the quality of content, as six of the eight algorithm updates in 2022 were focused on spam, product reviews and demoting unhelpful content.
So, with the amount of content available on the web growing exponentially and the search behaviour of users changing constantly, there's growing pressure on search engines to adapt quickly and efficiently while remaining helpful.
Google's response to the shifting search landscape was revealed in their '2022 Search on' event. Venturing into the ways users explore information, the search engine shared a preview of its new refinement features.
What will the new refinement features look like?
Filters allowing people to refine or expand their search will appear under the search bar, presenting users with a list of useful topics related to their initial query.
For example, if a user searches for "dinner ideas", related topics like "healthy" or "easy" might appear as filters.
The added topics will be dynamic and change as users tap, giving them more options or helping them explore different points of view. Both the topics and the filters will be shown in an order determined automatically by Google's systems, considering what's relevant and most helpful for each specific query.
Why do we care?
The new search refinement features can lead to an increase in the search volume of long-tail keywords.
As a result, targeting longer queries can become more competitive, shifting the SEO focus from broad to more specific searches.
In any case, the best advice is to continue monitoring your traffic in the following months, looking for visible changes in clicks and impressions for long-tail keywords and pages that target them.
However, although unlikely, sudden shifts can also be attributed to recent algorithm updates, so don't panic and remember that a balanced content strategy is always the
best when it comes to SEO.
Are my pages too thin?
We know that thin content results in poor rankings – but what exactly is thin content in the eyes of the crawlers?
It's easy to imagine thin content as a post or page with a small word count, but it has been verified by the Google team that "word count alone is not an indictment of thin content".
That being said, you need to make sure there is enough information on a page for the user to find what they are looking for, but you do not have to hit 600 words (or any sweet spot) for your page to be considered "quality content".
"Thin content" is a term used to refer to pieces of content that have little to no value for your website users.
This could include unnecessary pages that have no relation to the query your visitors are looking for answers to, AI generated copy, or repeated pages found across your site. There is a wide range of reasons your content may be marked as "thin".
To avoid this, focus on what is most helpful to your users and that you're providing enough information for each topic for your unique users.
SEO Short History
The Panda Algorithm Update in 2011 was the first time we saw sites with low quality content massively negatively impacted, and now, that is part of Google's core algorithm.
Low Quality Content includes:
Duplicated pages
Thin content
Spam
Keyword stuffing
Following Panda, we saw the Fred update in 2017. This encouraged lower rankings for thin content too. There have been many more updates since then, which all do more and more to ensure the highest-ranking results are providing users with the right information to their question.
Tips for writing the right content
The content on each of your pages is going to serve a unique purpose.
For example, product pages will require images, descriptions, and ratings, while blog posts will house lengthy chunks of text and links to other pages. All types of content are considered by Google.
Conducting research before beginning your creation is key. Ask yourself:
What do your users want?
What are competitors doing?
What currently ranks in this space?
How can you make your content stand out and above the rest?
Then, get creating!
And that's a wrap! Thank you for joining us for another edition of KRAWL. We look forward to sharing more news, insights, and top tips with you again next month.
KRAWL On
Have a read through our suggested articles:
Own your marketing data & simplify your tech stack.