•
7 min read
You've got mail: Gmail ads 101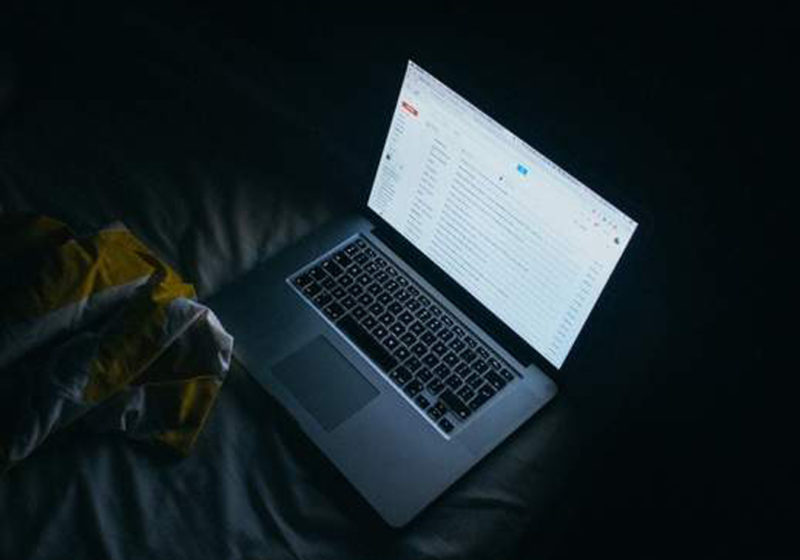 Gmail Sponsored Promotions (GSP) have been around for some time now, but only in the last month has Google made it available to all advertisers and included it in the AdWords interface – after renaming it "Gmail Ads".
So, What Are Gmail Ads?
Gmail Ads are native ads which appear at the top of the Promotions tab in personal Gmail inboxes. Their format is rather unique as it consists of two creative elements: a collapsed ad and an expanded ad unit.
If you have a Gmail inbox you've probably seen them already but, for those you haven't, here's what they look like.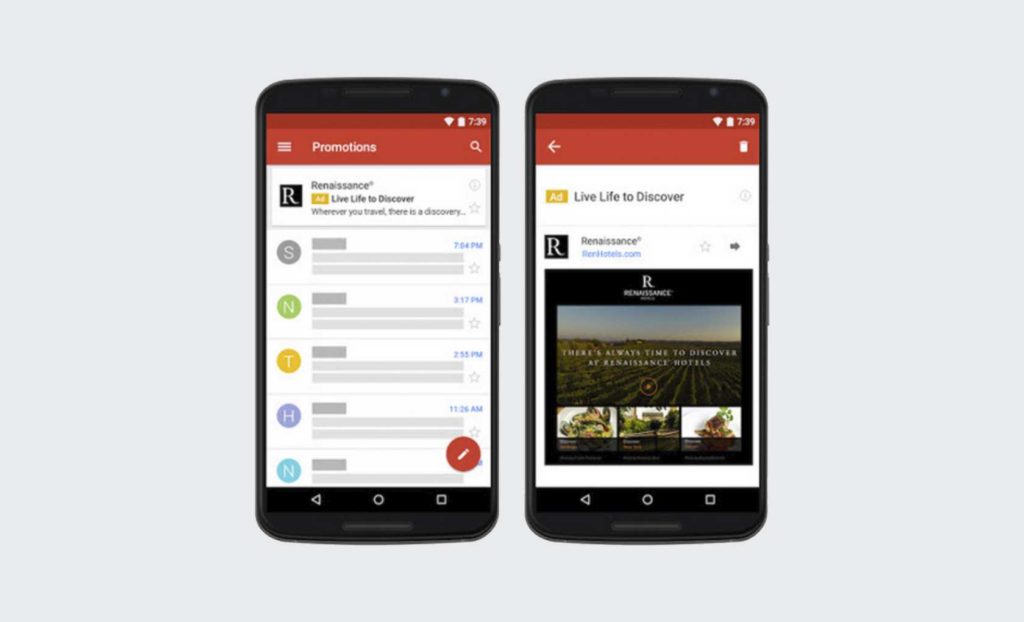 The collapsed ad (or teaser) has a 25-character text headline with 100 characters of body text, with additional space for a small image and company name.
As with other types of native ads, it matches the look and feel of the Gmail inbox. When the user clicks on the teaser ad, it expands to a full-page ad which is designed, as much as possible, to resemble your landing page. On top of this, you have the option to customise it with various calls-to-action, images, forms, or videos (I'll be talking more about this in the 'Getting Started' guide).
Cost-wise – similarly to standard search campaigns – you'll be charged on a CPC basis once a user clicks to expand the ad, with other users' interactions with your content being free (yes, clicks to save the ad to your inbox or to forward it to others are free!)
Gmail Ads: Getting Started
Getting started with Gmail Ads couldn't be easier.
All you have to do is to create a new campaign for the Display Network, then go straight to the Ad Gallery and pick Gmail Ads from the ad options. Then, you can choose from one of the three expandable ad templates or create a custom HTML ad (see image below).
The templates provided by Google include: an image template (pretty much a banner ad), a single promotion template (you get to customise an image and CTA button), and a multi-product template (contains links to different pages which make it look like an e-commerce category page).
If you want your ad to really stand out from the competition you can also create your own HTML ad, which allows you to add videos, forms, phone numbers, multiple links, and calls-to-action (you can read more on HTML ad specifications here).
Fortunately, you won't have to optimise ads for mobile and desktop, as AdWords will adjust them to fit the mobile Gmail format (thanks Google!).
One thing that you should be aware when setting up Gmail Ads is that – when you're using managed placement targeting – AdWords won't automatically use Gmail ads as a placement, so you will have to add "mail.google.com" manually. If you're not using managed placements, you don't have to worry about anything, as AdWords will add Gmail as an automatic placement.

Targeting Capabilities
Once your ads are all set up, it's time to add in your targeting methods.
Here – as with traditional Display Network campaigns – you can target keywords, affinity audiences, and topics. The remarketing and "In Market" audiences are not available for Gmail ads. However, you can still use Gmail Ads to remarket to your customers or subscribers by targeting your own domain (including your domain name within keyword targeting options).
If you are focusing on new customer acquisition rather than remarketing, you can also exclude your own domain and focus purely on targeting competitors' domains – or any other sites your target customer base might be receiving emails from. This might range from sites offering companion products to those you are selling, to sites your customers might generally be interested in. For instance, beauty retailers might be targeting users who receive emails from health and beauty-related sites.

Should I Use Gmail Ads?
Gmail Ads works in a similar way to Display Networks or social advertising. Users are exposed to your ad without showing an interest in your brand/products (as opposed to a user's search query for search ads).
Without intent to convert, users are less likely to commit to a purchase, which means that in theory Gmail Ads should work better for intermediate conversions such as signing up for a newsletter or filling in an interest form rather than for sales.
However, this doesn't mean that Gmail Ads shouldn't be used by e-commerce retailers.
Knowing that you are focusing on users with no or low purchase intent, you have to adjust your targeting methods, creatives, and calls-to-action accordingly. Highlighting discounts or setting up special offers for new customers are just a couple of ways to increase users' interest in your products, and simultaneously the boost the chance of gaining conversions.
Other tactics may include focusing on increasing your current customers' lifetime value. This can be achieved by supporting your email marketing strategies and keeping them updated on product offers and special deals.
For now, it's almost impossible to predict how Gmail ads will perform for both lead generating and e-commerce clients, but with the holiday period approaching there's no better time to trial it – and that's exactly what we'll be doing.
Own your marketing data & simplify your tech stack.