•
7 min read
YouTube analytics: Using data to optimise your video strategy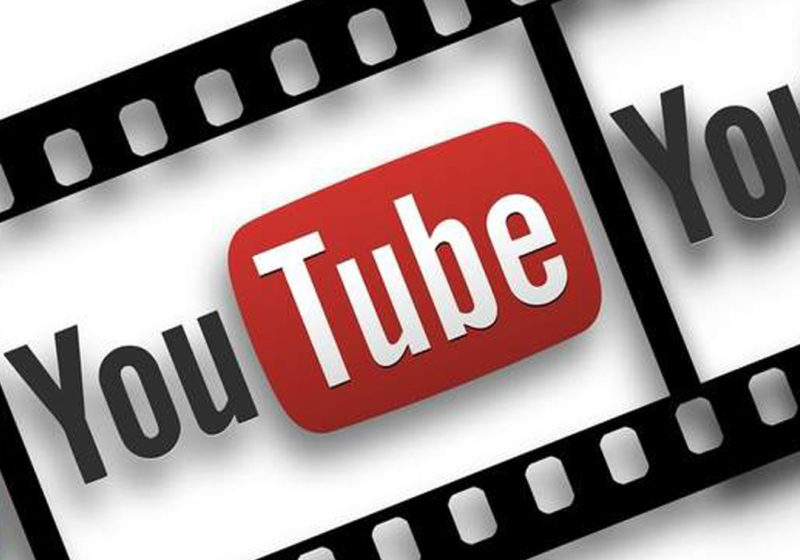 As the world's largest video search engine, YouTube represents a rich vein of potential to businesses both in terms of building brand awareness and driving sales. Despite this, it's not uncommon to find that developing an effective YouTube strategy can pose a challenge to even the largest of ecommerce companies.
Unfortunately, creating high-quality video content is far from an exact science, and is almost always more expensive than its text counterpart; as a result, it's easy to see why many large companies hesitate to invest in a YouTube campaign.
A fully optimised YouTube strategy relies on an acute awareness of demographics, an understanding of the types of video that produce the greatest success, and the ability to support these videos with an effective outreach campaign – much of which can be assisted and informed by the correct use of data.

YouTube Analytics
YouTube Analytics provides a stream of useful information that can be used to monitor success and issues, and to provide insight around your video content. Here are just a few ways that analytics data can be used to improve the performance of your YouTube strategy:

Traffic Sourcing
The Traffic sources section of YouTube Analytics provides statistics about where exactly your views are coming from, and includes information around not only the online source of your views (eg. Google Search, direct traffic) but also geographical data.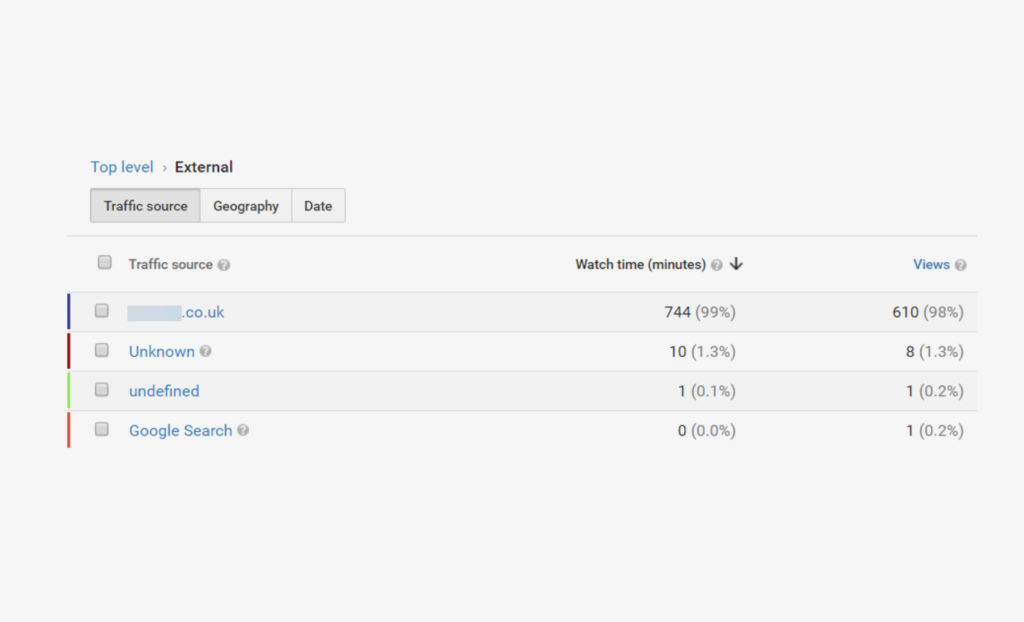 This information can prove hugely useful in helping inform strategic decisions around where to focus your optimisation efforts. In the example above, we can see that the vast majority of traffic is coming from one particular website (in this case, the client's own domain), whereas virtually no views are being drawn in from Google Search.
In an instance such as this, it may be worth investigating if this your videos are optimised to perform well in Google's rankings, and – if not – taking steps to remedy this. Alternatively, if you feel your videos are never going to achieve a high ranking within Google's SERPs, you may instead wish to focus your efforts on ensuring they are given the correct placement within your own domain, adding value to your own website while also driving views.

Audience Retention
Arguably the most important factor when it comes to improving the rankings of your YouTube videos is Audience retention, information around which can be found under the 'Watch time reports' section of your Analytics.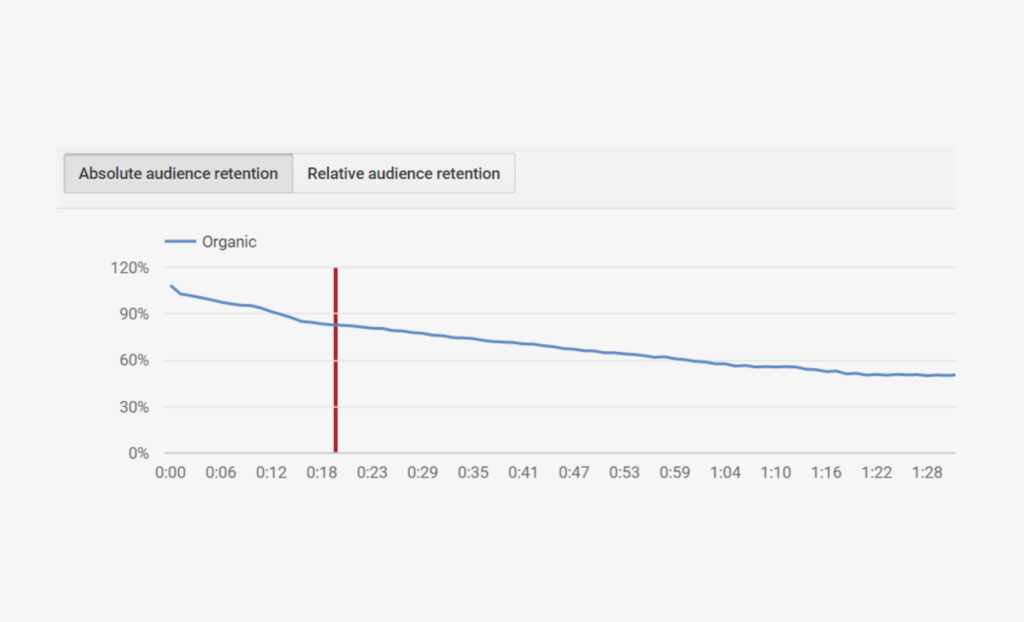 YouTube sees strong audience retention as a great indicator of quality and relevance, so it's important to pay close attention to this metric when performing a video audit.
Most retention graphs will see a natural decline throughout a video (as above), but brands experiencing sharp, noticeable drops in retention should take the time to conduct an investigation and ascertain the cause. Using this technique to identify issues within your videos can help to both remedy existing problems and to avoid making the same mistakes in future.

Demographics
Most online retailers will already have a good handle on user profiling and targeting, but the Demographics section of your YouTube Analytics can still offer valuable insight that can help to guide content creation, strategy and reporting.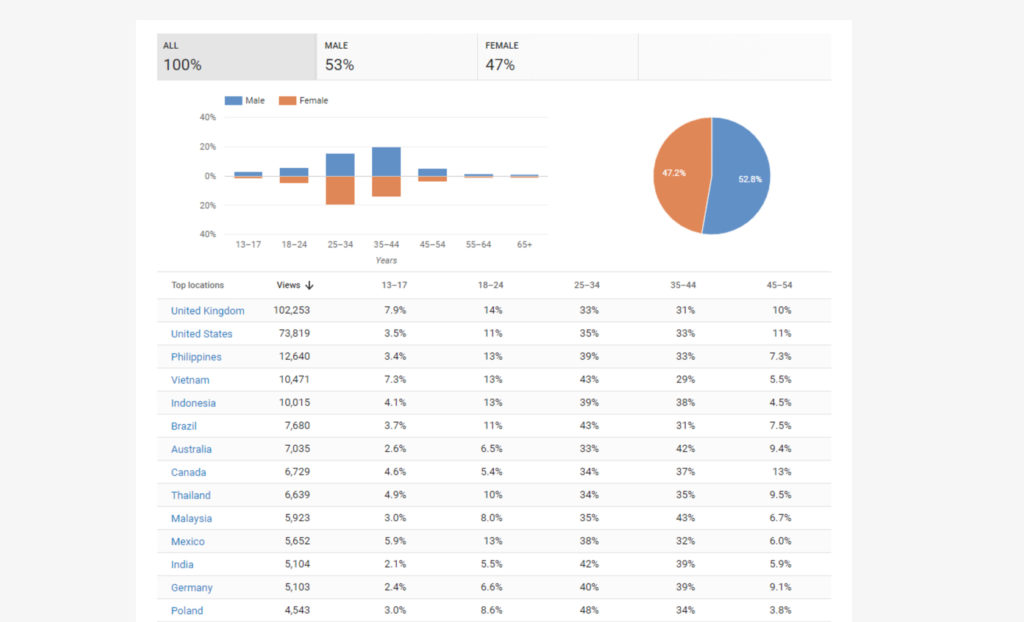 As seen above, this section provides information around the age ranges, genders, and locations of the users watching your videos, and is displayed in a manner that's both easy to understand and aids reporting. Whether utilising this information to inform you of potential new customer profiles, or to warn that you're straying away from a pre-defined target market, it's always worth keeping a close on your demographics.

Social Sharing
In an era where social media has become one of the most powerful communication platforms in existence, understanding and analysing sharing and interaction data has become increasingly crucial for marketers and ecommerce companies alike.
Within the Sharing section of your YouTube channel analytics, you'll discover a breakdown of the social platforms upon which your videos are being shared, and can draw insight from these numbers. While Facebook and Twitter are often the dominant platforms, this data isn't just limited to these services, as can be seen in the example below: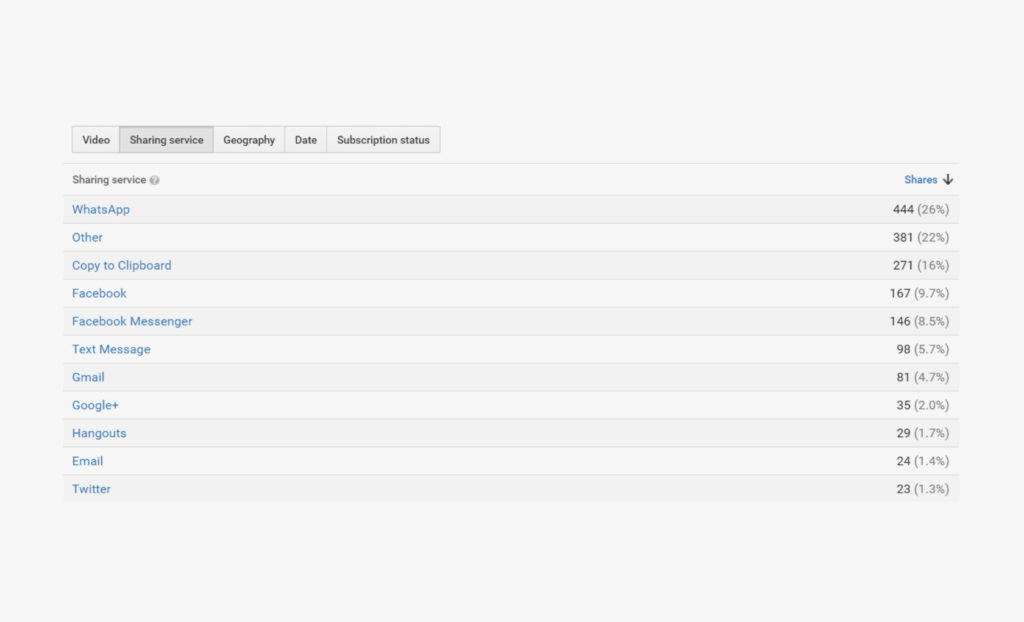 Analysis of this data can be beneficial when planning a social outreach strategy. For example, if your videos are performing considerably better on Facebook than Twitter, you may wish to tailor your strategy to focus more prominently on attracting viewers through Facebook. Alternatively, if success on Twitter is important to your business aims, you may wish to revaluate your Twitter posting schedule and targeting in an attempt to improve performance.

Learn More About YouTube Analytics
We've only got time to scratch the surface of what YouTube Analytics has to offer in this post, but if you'd like to know more about how we use data analysis to inform content strategies, feel free to get in touch today.
Own your marketing data & simplify your tech stack.