Organic Search
•
7 min read
Why Digital Marketers Need to Be Thinking About Local SEO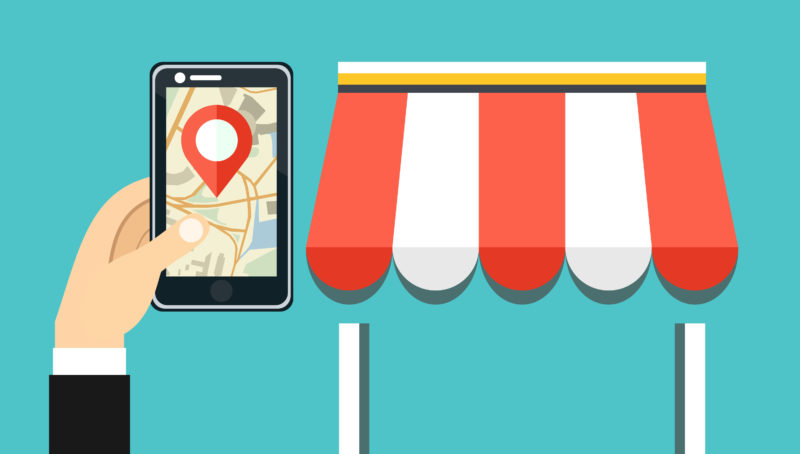 Google reported back in 2017 that local searches were no longer just confined to those with "near me" at the end. Essentially, all kinds of searches (for products as well as places) will now return the Local Pack.
Beyond that, studies suggest that just under half of all Google searches have local intent. So, clearly local is a huge part of today's search landscape.
As this trend towards location-based SERP personalisation continues, any digital marketing strategy needs to consider the impact this will have on organic traffic.
In this article, we break down why this is important and how you can use it to your advantage.
Maximise SERP Space
Local SERP features are huge.
The Local Pack dominates any search it appears for, as does the specialist hotels pack for hotel related queries. This means that you can rank first for a given search, but still be below the fold on the SERP. If you aren't showing up, you are losing traffic to competitors who are. This is especially true on mobile devices.
With a well-executed local strategy, you can double down on organic visibility by appearing in the Local Pack and the results below.
Furthermore, with Google's recent de-duplication of featured snippets, local searches are now the primary type of search where you can be present in a SERP feature and the main organic results.
This makes them a great source of organic traffic, if targeted correctly.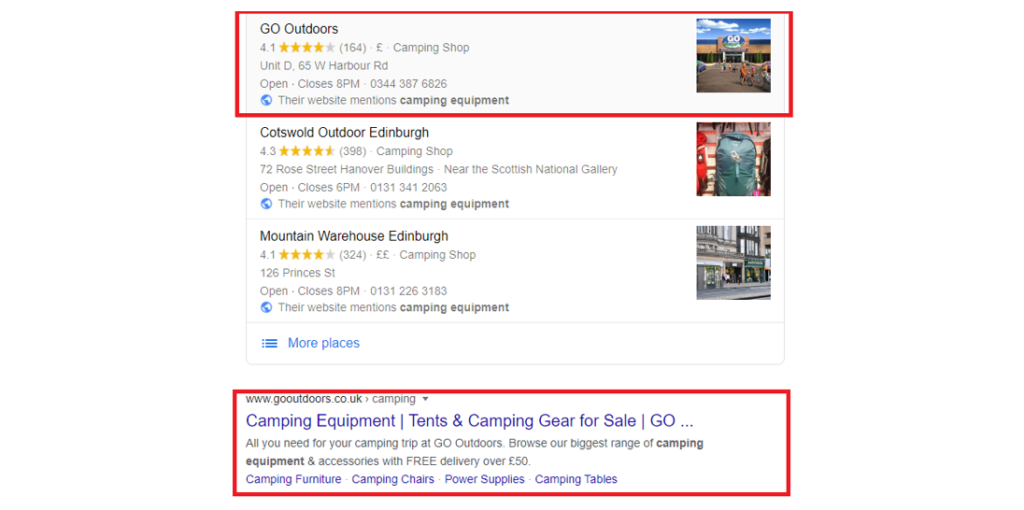 Integrate Local SEO and PPC For Maximum Effect
You can supercharge this strategy by integrating with PPC.
By bidding on searches from users near to your locations, you can effectively have three spots on the SERP. This way, you win a large share of clicks on local searches, with a low wasted spend as you are only bidding when someone is close by.
At QueryClick, we've taken this approach even further, with integrated SEO & PPC campaigns focusing on locations near to competitors – allowing our clients to win new customers from rivals, while ensuring that they aren't losing current customers to rival sites and stores.
Local Doesn't Need to Be Offline
One concern with digital marketing spend on local campaigns is that you don't always see the revenue returns online.
Instead, customers spend in-store or over the phone which may fall outside your budget reporting line.
While it's all still revenue coming in, which can only be a good thing, there are ways to measure the effectiveness of your local campaigns that align to digital KPIs:
Google My Business (GMB) analytics allow for granular reporting on how users interact with local listings. This includes if they call a store or get directions – both clear indicators of an intent to purchase that can be attributed to digital.
Tagging GMB URLs with UTM or Adobe Analytics tracking code allows for companies to assess and analyse on-site behaviour of those users who click-through from local listings. With carefully designed content, this traffic can be guided to other, high value parts of your site and can drive direct sales and revenue.
For many industries, like hospitality, local searches will still lead directly to online transactions. From a local search, users can go on to reserve or book online. Similarly, if you offer click and collect services, users can buy online and collect from their local store.
Local SEO Can Support Your Business at Every Step of the Customer Journey:
On top of allowing you to maximise your SERP presence, local SEO expands the scope of digital marketing and allows you to feed into every step of a customer's interaction with your brand.
See/Think – Acquiring new customers:
Local gives you visibility to people who are looking for a service like yours nearby. These kinds of searches will typically have a high transactional intent – if people are looking for a local service, they are likely to engage with it.

Do – Facilitating easy transactions:
Correct store data allows for seamless transactions. A user can get directions or call ahead, check local stock levels, opening times and book click and collect. Making sure this works seamlessly can increase conversion rates online as well as instore.

Care – Keeping customers coming back:
By providing existing customers with accurate information about stores, you can ensure existing customers return to your stores wherever they are in the area. It is easy for customers to revisit stores for any aftercare and possible upsell opportunities, allowing you to convert one-time-buyers into loyal regulars.
Speak to us today about how we can use Local SEO & PPC to grow your organic traffic and help you win new customers.
Own your marketing data & simplify your tech stack.