Organic Search
•
3 min read
Now That's Why I Call SEO: SEO News Highlights February 2020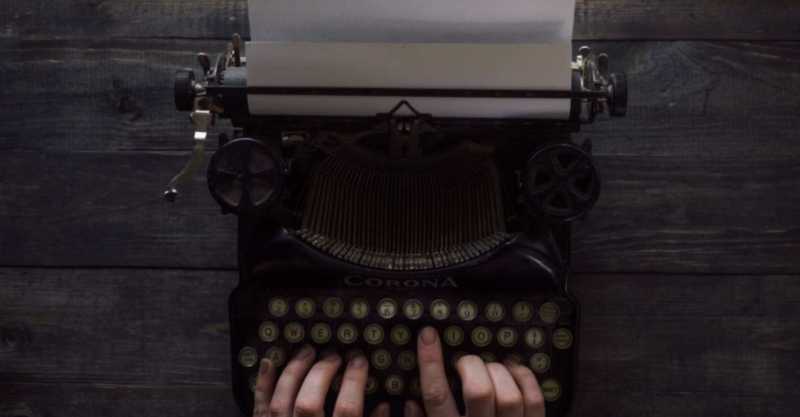 Happy 9th Birthday to Google's Panda Update!
February 24th marks the 9th anniversary of Google's Panda algorithm update – an update that saw sweeping changes to the way the Search Engine evaluated 'low quality' content. Aimed at reducing the manipulation of search rankings at scale, Panda changed SEO forever by targeting thin, duplicate, low-quality, and low-authority content, as well as some user generated content, poor quality content surrounding affiliate links, pages with high ad-to-content ratios, and the practice of content farming. Whew!
As written by Barry Schwartz for Search Engine Land; "Panda is one of those algorithms that you can look back at and say it changed how SEOs do their work. It has not just changed SEO, it changed how websites build out their content…
"…Now, SEOs have to focus on building great websites, as opposed to trying to find loopholes in the search ranking algorithm."
Many happy returns!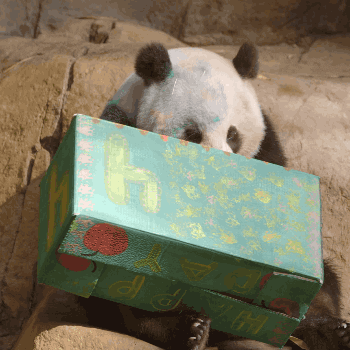 Product category pages outperform product display pages in the SERPs
New data suggests that product category pages are more likely to outperform product display pages (PDPs) in search results, according to research revealed at SMX West 2020 on 20th February.
The data, compiled by JumpFly and seoClarity, showed that category pages outperformed PDPs across almost 30 top US e-commerce sites ranking for more than 25 billion keywords.
E-commerce category pages were shown to rank for 19% more keywords on average than PDPs, driving 413% more traffic.
This means that e-commerce category pages could represent a larger opportunity for rankings and organic traffic than PDPs, making them a valuable area for prioritisation.
The research can be viewed in slide format here.
Google Spotted Displaying "Prominent" Links to Third Party Services in Local SERPs
Google has been spotted displaying "prominent" links to third party services in local SERPs, according to keen-eyed SEOs on Twitter.
Thought to only impact Europe for the time being, users conducting local searches will be directed to find results on relevant third-party websites, including Yell, TripAdvisor and Yelp.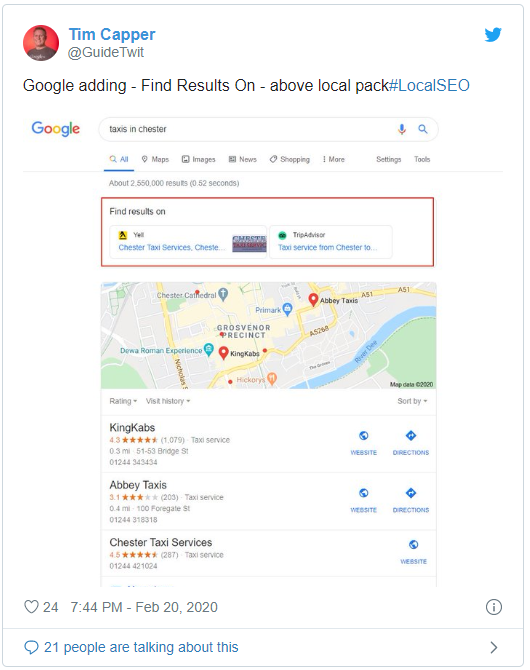 Rumoured to be a response to the €2.4 billion fine imposed by European courts for antitrust violations, Google has yet to issue a statement.
It's not yet understood how Google prioritises the sites, but Search Engine Journal speculates they're surfaced by relevance to the searched query.
If you are interested in any help or consultation to improve your SEO strategy, please contact us.
Own your marketing data & simplify your tech stack.