•
8 min read
Leveraging multi-channel insights for an optimised SEM strategy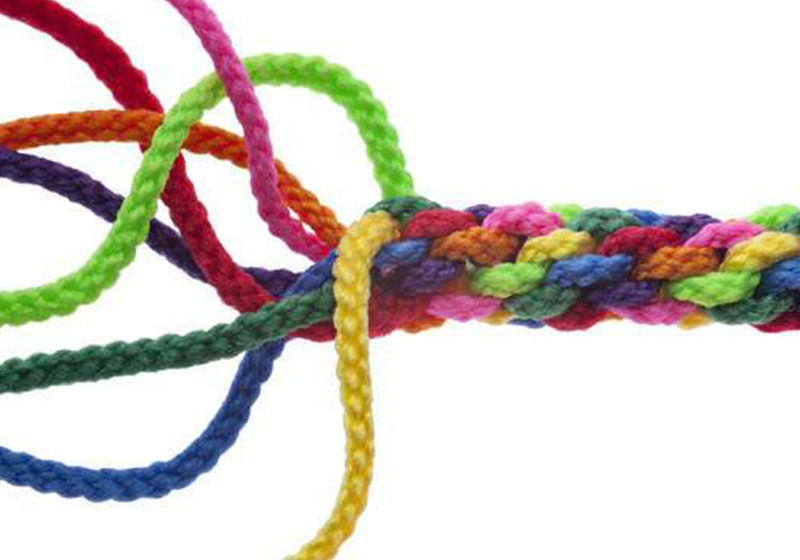 Traffic can come to your website from many sources, each with their own strengths, weaknesses and areas for optimisation. To ensure that your online marketing endeavours are fully efficient, learnings from each channel should be applied to others wherever possible.
One of the main areas where this cross-learning approach should be applied is for two of the top traffic driving sources to a website: Paid Search advertising and Organic SERP listings from Google. At QueryClick, we've recognised an opportunity to help close a gap in the Organic optimisation process, namely the lack of keyword performance metrics, and we've built a tool that allows us to do just that.
The Halo Tool
In a nutshell, this is a tool which combines Paid, Organic and industry benchmarking data sets via API queries to Google data sources. It gives us the capability to quickly produce stronger and more accurate SEM strategies across both channels.
Insights and Opportunities
There are three main bodies of analysis that can be conducted using the tool. Paid Growth, Organic Growth and Paid savings. Each of these involve looking at different combinations of data to gain insights. Paid Growth involves looking at the Organic keyword rankings for terms that are below position 3, then identifying any that provide higher than expected engagement metrics without a Paid presence. This highlights an engagement with a client's brand that should be tested with Paid Search before then being used to determine whether SEO efforts should be put against them.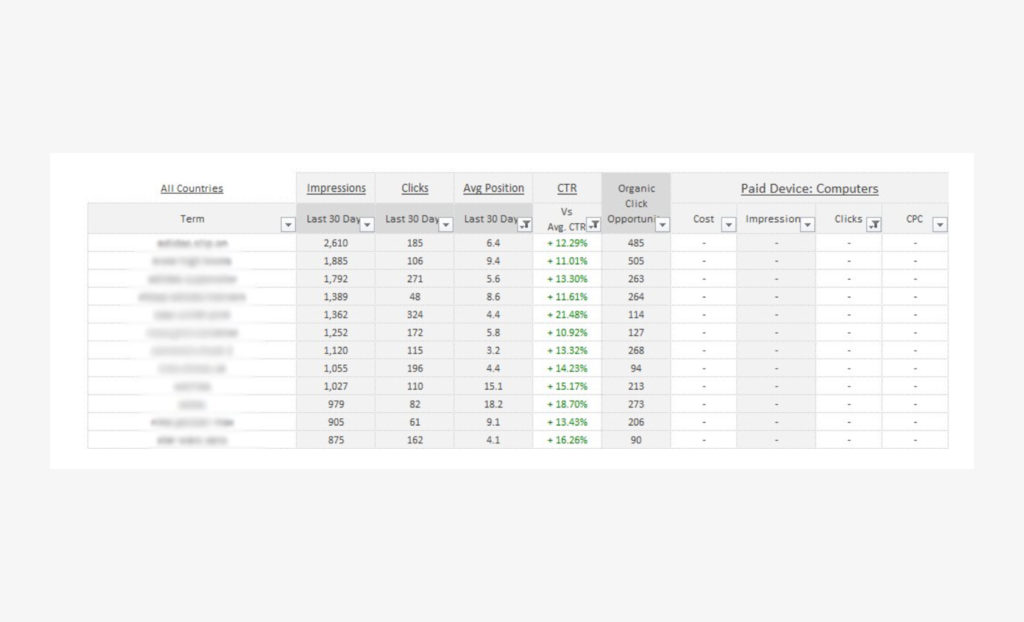 Organic Growth looks at Organic terms with low rankings. Factoring in revenue per click data, strategic prioritisation can then be applied to determine which terms to improve rankings for. Additionally, by using industry click-through rate levels as a benchmark, we can quickly identify terms where AdCopy content learnings can be shared to improve meta-titles and descriptions.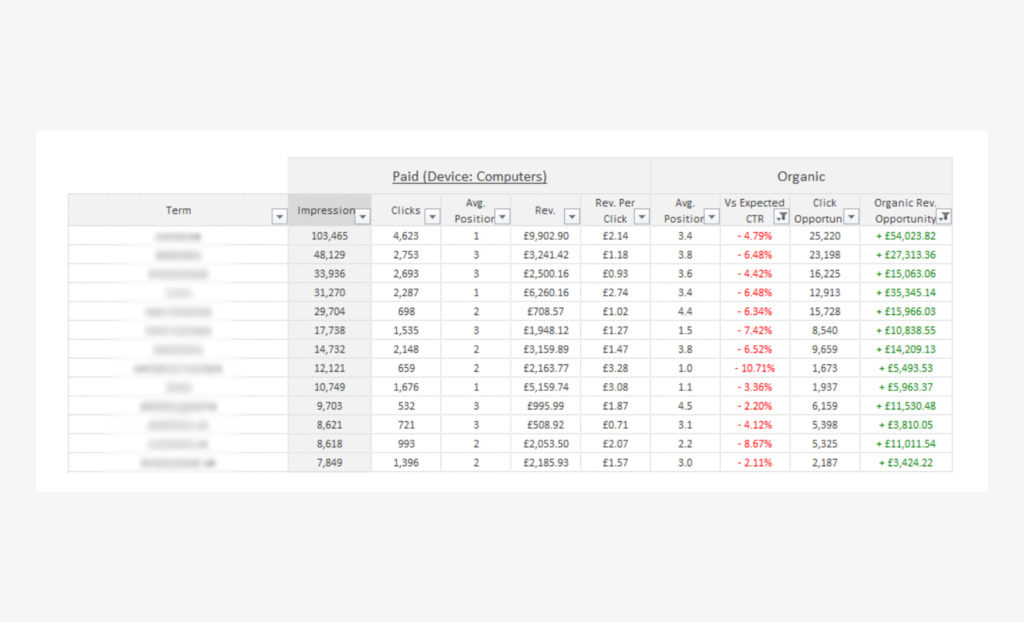 Paid Savings involve identifying areas of potentially unnecessary spend that can be picked up organically. This can be referred to as 'cannibalisation' and will often be seen in accounts that overspend on brand without a good reason to do so (such as promotion awareness). With the tool, you can quickly identify Paid and Organic terms sitting in top positions and compare their CTRs. If Organic is significantly below what is expected, then something is distracting the searchers from clicking on it. There are multiple factors which may be the cause of this (including competitor presence), but if you can see that your Paid Ads are also there, you may be funding your own distraction. As such, the tool lets you know which of these to specifically test visibility reduction on.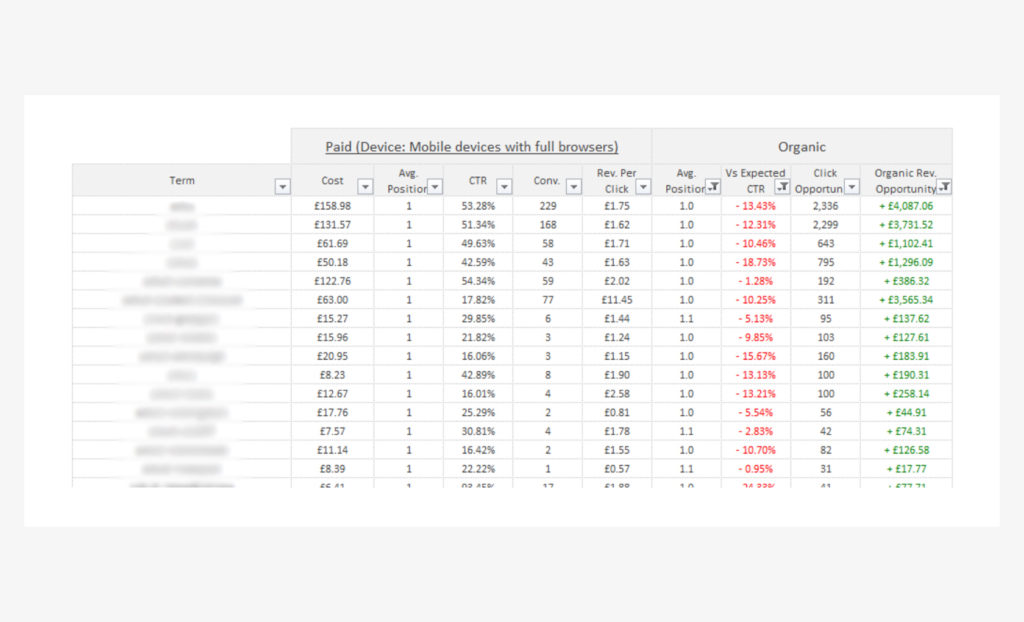 Reporting
As Google Analytics doesn't clearly report on the keyword performance of Organic traffic, for cross-channel performance we need to look at URLs and landing pages. Using our in-house tool SearchLens, we can identify and map the landing pages associated with Organic terms that are being optimised via Halo. These URLs are then segmented by source and have their onsite performance metrics monitored during the optimisation process.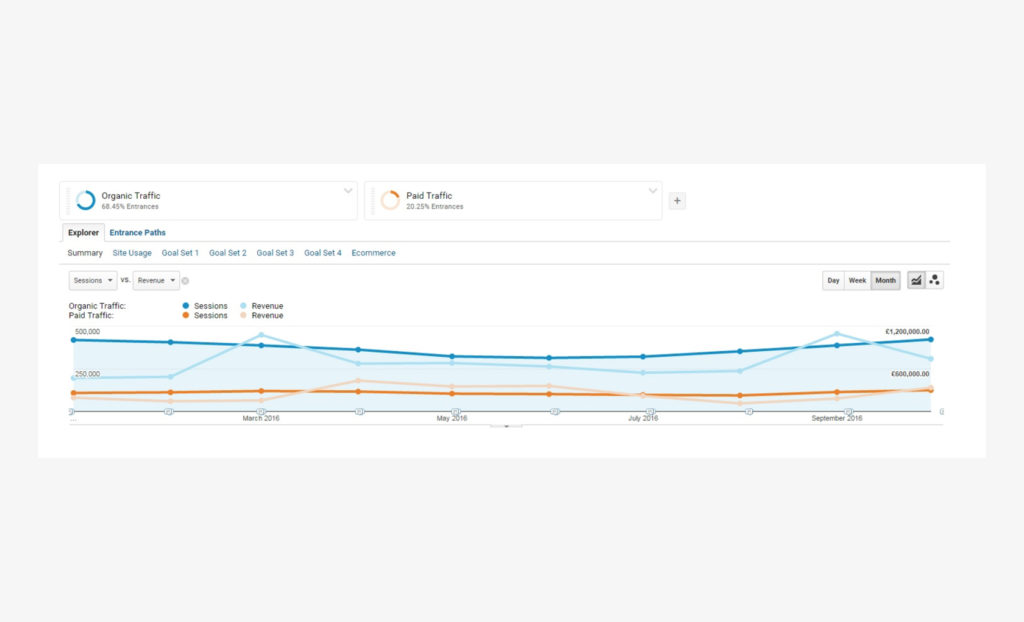 Google Data History
The reason why this tool is so useful is because, several years ago, Google used to give clarity on the terms searchers used before clicking on your Organic listing. This allowed deeper insights to be leveraged for onpage performance. Google changed their policy on this however, instead opting to hide over 90% of the query data behind '(not provided)' in Google Analytics. This change increased the difficulty and accuracy of SEO as you were now losing guidance from your reporting to ensure your strategy was working from a revenue-driven perspective.
All is not lost though, as Organic traffic information can be acquired from the Google Search Console, though onsite performance metrics are still unavailable. This change in policy, however, was not applied to Google AdWords. Here user search query data is still shown with onsite user behaviour that can be seen either from Google AdWords tracking or from Google Analytics itself.
The Logic Behind the Process
It's been said that the behaviour of people accessing a site via Paid Search do so with a different temperament to those that arrive organically, especially if the Paid results are at the top of the page. It's assumed that searchers don't have the patience to scroll down to find the Organic link, thus the on-page behaviour would be significantly different, resulting in data that couldn't be compared.
Over time though, Google has modified ads to make them appear more organic and bypass this 'ad aversion'. This has seen success by the industry noticing an increase in overall click-through rates.
In addition, as more people are using mobile, impatience has risen and searchers now typically want to find what they're looking for quickly, irrespective of what link they're provided with. The rise of Google Shopping this year is evidence of this, as its main 'user visible' change has been just to increase its prominence at the top of the SERP.
Finally, factors that impact conversion rates on Organic traffic have almost always been the same factors that influence Paid conversion rates. Things like site speed, navigation, content, and checkout funnels all impact both channels in the same way. The main difference between Paid and Organic Search is that Paid can be highly targeted and very quickly take a searcher to what is felt to be the most relevant page, a process that simply takes time to do organically if you know what the right term is.
While Paid ads can influence conversion rates slightly due to highly flexible ad copy content (such as the quick activation of sale messaging), the weighting of the factors which influence conversion have always rested more with the site than the ad. What this ultimately means is that you can take the on-site performance metrics from Paid (including device and traffic type), match that up with the Organic data and then formulate areas of opportunity and optimisation.
This is exactly what the Halo Tool does.
If you'd like to know a bit more about the tool or if it can help you in some way, just drop us a line.
Own your marketing data & simplify your tech stack.