Organic Search
•
6 min read
Google Keeps Changing – Why Your SEO and PPC Teams Must Be Best Frenemies!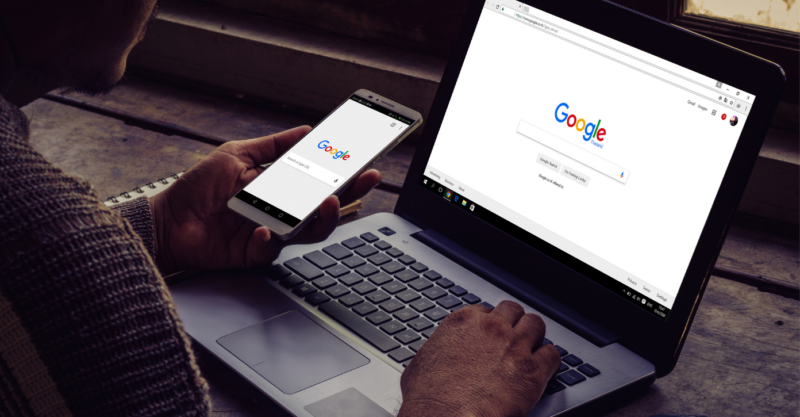 It's a well known fact that PPC and SEO are always butting heads, however with all of the continuous changes to the digital landscape – mainly through Google – it's crucial for the two to get along.
Recently we were treated to another Google change – the usual core algorithm update shrouded in mystery, as well as announcing at the end of January that it was testing out new SERP layouts in order to bring the desktop experience more in line with mobile. Around the same time, Google also revealed that it was moving the goalposts on featured snippets. From now on, the web page that appears in the snippet will no longer be listed in the main organic listings underneath. Many claimed that the new-look SERPs, which were strewn with favicons, made it extremely hard to tell the difference between paid and organic results.
Google quickly moved things back to how they were, but we've been seeing lots of different layouts being tested in the SERPs over the past few weeks. The changes and subsequent partial Google backtracking have once again placed the spotlight on the PPC vs. SEO debate. What is for certain is the way searchers interact with the SERPs will continue to evolve and this means that SEOs and PPC specialists simply have to be on the same page.
This shift in mindset is something that is fundamentally needed in order to achieve 3 closely lined core objectives.
Reducing cannibalisation and stop spending money where it doesn't need to be spent
Narrow focus on ROI from paid search has historically meant that brands focus on maximising the revenue driven via PPC without much scrutiny on whether or not that traffic could have been gained via Organic search.
In some marketplaces, a certain degree of cannibalisation is needed in order to protect branded search space, however, this is not always true and can lead to inflated brand spend in order to drive essentially pre-qualified traffic.
One of QC's proprietary tools, Halo, cleanses our data and gives us a far more accurate picture of channel attribution by blending GSC and Google Ads data. For AirB&B we removed £4.5m of wasted spend through reduced brand bidding, but also from a large crop of non-brand keywords where organic visibility was strong and CTRs were above the 50% mark.
2. Identify new opportunities to plug gaps between PPC and Organic visibility – provide clear direction for organic search activity roadmaps.
It's amazing how many organic teams set about formulating a growth strategy without first taking a look at how existing PPC campaigns are performing. By carrying out a PPC/SEO gap analysis during the onboarding and auditing phase, you can see exactly where gaps exist.
If a particular paid campaign is converting like a boss, but the site has zero organic visibility for those keyword sets, it's an obvious area to prioritise when piecing together an SEO roadmap.
3. Drive Incremental Performance (how do we get more out of our overall Search performance – true incremental growth and not just "discipline shift")
To drive incrementality we a adopt a cost per cookie mindset. Bidding on generic terms can be expensive so focus on longer tail keywords higher up the customer funnel. As an example to put this into more context – rather than 'hotels in Paris', we look at longer tail variations such as 'best holiday destinations in October'. Bucket these users and retarget them once they start utilising more expensive search terms further along the customer journey to make CPAs cheaper.
Essentially, we're moving up the funnel when targeting generics – prioritising cheaper, pre-transactional search terms and working these into our paid campaigns in order to support our content while its organic search authority grows. We can then reduce or turn off reliance on PPC once organic performance is strong!
The argument for aligning your paid and organic search teams is a compelling one and hopefully, with all this in mind, we can all just get along!
If you are interested in how we can further help you build an integrated search strategy, please contact us.
Own your marketing data & simplify your tech stack.