Organic Search
•
7 min read
Digital Engagement at QueryClick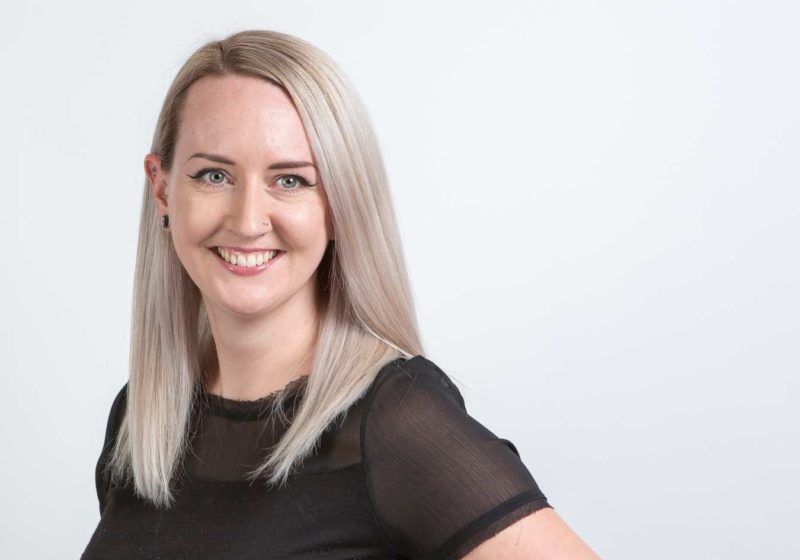 Digital Engagement is one of the newest service offerings at QueryClick. Combining data from digital content, link-building and social listening, we provide insights and recommendations for the creation of content which will engage and convert your target audience. With digital customers having multiple touchpoints on the road to purchase, it's more important than ever to use that data to inform content creation. Rhona McKinnon, Digital Engagement Lead at QueryClick, takes the time to tell us more about this growing team.
What's the background to Digital Engagement at QueryClick?
We've officially been part of the SEO delivery team since November 2018, but we've been laying the foundations for the work we do for much of the last 12 months. The Digital Engagement Department came about as a natural evolution from a traditional Inbound link building service when we realised there was so much more we could offer our clients. If you're lucky enough to work with top-tier e-commerce brands like Tesco, New Look, and EE, you have to offer more than just link building, especially with the way that linking has evolved into an environment where nearly everything is monetised. Affiliates, Influencers, Sponsored Content, and the increasingly common site-wide 'no-linking' policy on news sites, means we need to think beyond the backlink and examine the content that earns true audience engagement; we optimise websites for search engines, but ultimately it's users that engage with brands via content. With Google paying increasing attention to user behaviour on websites in addition to using brand mentions as a ranking factor, there is so much opportunity to produce highly targeted content which leads to greater user engagement on-site.
What kind of tools do you use?
We use a blend of third-party and proprietary tooling including Ahrefs, Majestic, Buzzsumo, and the social listening tool, Pulsar. All of this feeds into our in-house tool, Swiftlink , which helps us organise this data from multiple touchpoints and identify trends and opportunities. The outcome of Swiftlink is a compound metric, comprised of several scoring factors, designed to measure the Tendency to Engage (TTE) with content featuring certain keyphrases.
Pulsar has been incredibly useful in allowing us to develop our analysis in audience and demographic engagement. It's an incredibly powerful tool for researching, measuring, and understanding social conversations around brands and topics, which in turn, feeds into content creation strategy. We're only just scratching the surface of the application of data from this tool, so there's lots of room for development in the coming months.
What can clients expect from the work that the Digital Engagement team deliver?
First, we spend time getting to know clients and their existing audiences; deep-diving into priority segments and competitors in order to understand sentiment, conversation, and linking behaviour in the segment. In the early stages of working with a new client, it can often be helpful for us to meet with the customer insights team to understand existing targeting – brands know their customers better than anyone, and customer insights teams often sit on persona data which is incredibly valuable for SEOs.
Using Pulsar, we can conduct detailed audience and conversation analysis around a topic or segment to understand both the general and the specific when we need to quickly become experts in a new subject. We can produce data which helps clients understand share of voice, conversation drivers, and sentiment, in addition to location and demographic details of conversation hotspots. This can help target new and specific audiences for campaigns and promotions, or simply show the scale of the topic at hand.
Gap analysis allows us to identify content opportunities, and we work with colleagues in the QC Digital Content team to prioritise and deliver optimised briefs to target seasonal opportunities for blogs, informational content, or larger seasonal campaigns. Overlaying social listening data with a spectrum of SEO datapoints gives us deep insight into what content is likely to truly resonate with your audience. This leads to your published content building search ranking performance at a greater rate than your direct competitors, and a data-led content pre-qualification process that you can use to guide your creative decision-making.
What does the future look like for Digital Engagement?
In the coming months we'll be working much more closely with our Paid teams to bring PPC and Organic closer together, as well as exploring areas of trend forecasting with the R&D team for our fashion clients. It's certainly an exciting time to join our team! With new clients scheduled for on-boarding in the next few months, we're hiring at both account executive and manager level, with full details of roles available to view on the QC careers page.
What do you need to be successful in the Digital Engagement team?
Ideally, you'll have a broad-spectrum skillset in on and off-site SEO, with a couple of years' agency experience under your belt. Whether your main expertise lies in content, technical SEO, or perhaps even digital PR, what we're really looking for is an innate curiosity for how people and websites engage and interact with one another in our increasingly digital society. Are you more fascinated than scared by the amount of data that's available on online behaviour? Then why not join us as we analyse the data and cut through the noise, to build the future of performance marketing.
Own your marketing data & simplify your tech stack.