•
9 min read
The cause of declining CTRs from Google organic search, and what to do about it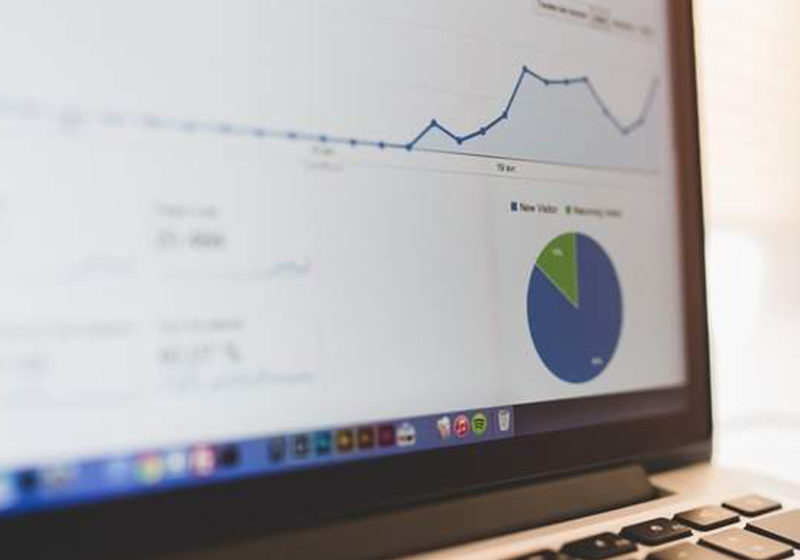 Continuing on from my last post lets remind ourselves of what's behind the fall in CTRs from organic search, and take a better look at how to mitigate the issue to deliver more, higher quality traffic to your site.
Until the early to mid 2010's, the approach to organic search was to identify the search queries that had high search volume and/or high intent to convert, to rank #1 in Google for those terms, and to enjoy the resulting traffic and revenue potential.
And that approach was fine, because search engine results pages (SERPs) for the most part looked like this:
But, since 2016, Google has really ramped up its rich results and radically changed the search landscape so it looks more like this:
Clearly, the original strategy is now less effective for clients:
In many cases, these new SERP features answer the user's query without them even having to click through to a client's website to fulfil their search intent, a phenomenon confirmed by Jumpshot's data
Multiple rich results and (depending on your screen and window set up) may result in only one accessible organic link visible above the fold, unless the person searching chooses to scroll further down the page. This is exacerbated by the increase from three to four paid links at the top of SERPs, pushing organic listings even further down the page
It's also worth noting that voice search devices like Google Home often use these rich results, like feature snippets, to return answers back to users, the occurrence of which is only going to increase based on studies on the growth of feature snippets and the projected growth of Google Assistant
Due to the prominence of these universal and extended search results on the SERPs the users attention is drawn to them, making it extremely difficult for organic listings to even get a look in
For the searcher, however, Google could say (perhaps disingenuously) that this new type of SERP is a terrific step forward. It could assert – with some justification – that the reduction in CTR from organic search is evidence that Google is providing the answers that people seek more efficiently, with fewer clicks required – i.e. it could argue that it is providing a better customer experience for what it might legitimately say are Google 'customers'.
And why might such an argument be disingenuous? Because, of course, while it's arguably good for clients, the content that Google is repackaging to present as a snippet is not Google's content – something for discussion another day.
So does the emergence of richer SERPs and the evidence of declining CTRs over the last two years eliminate much of the reason for having an organic strategy? No, it does not.
First: studies by Moz, GetStat and Stone Temple show a correlation between ranking on the first page, to 'owning' a feature snippet and/or appearing in the 'people also ask' results. That is to say, to be in the game it's still important to constantly improve your organic rankings
Second: while CTRs have certainly fallen, substantial traffic still comes through organic listings. There are also still queries that result in purely organic listings, albeit fewer than ever and harder to find.
Then what does this mean for organic search strategies? Far from eliminating the raison d'être for organic search strategies, it may mean you need a new approach. And it certainly mandates having an integrated strategy, combined with better execution, than your competitors:
Invest in SERP intelligence tools like STAT which will help you understand what universal and extended results you are competing against for your customers attention. It is no longer enough to analyse where you sit in the rankings and aim for that #1 spot, you need widen your horizons to those all important SERP feature opportunities that can grow your brand awareness and drive SEO traffic:

Look for those featured snippets or people also ask boxes where Google is scraping the content from the sites it feels is most relevant for the users search. Target these results and optimise them in such a way that entices the user to click through to your site to find out more information (hint – If you optimise them in such a way that the feature snippet provides part of the answer you can let curiosity do the rest)
Improve your organic rank on the first page to aid your chances of owning the feature snippet and reap the benefits this exposure in position zero will bring you from organic and voice search
Remember that, even if Google's SERP feature itself doesn't attract a click, searchers will still see your brand giving them the answer to their query; this may be the deciding factor later in the conversion funnel

It will be a challenge to find but there are still SERPs out there that are purely organic listings. Identify these with your SERP intelligence tools and optimise to own those top positions which will bring much higher organic CTRs than SERPs littered with rich results
Employ a multi-channel strategy to grow brand and non-brand search demand.

Utilise email marketing, PPC, remarketing etc to expose customers to your brand and keep you front of mind when they next begin their purchase journey.
Your offline activities can also help to drive your organic performance so make sure your digital, PR and marketing teams are all collaborating. Each can bring useful data and insights to the table that can maximise those marketing campaigns, so break down the silos.
As studies have shown there is a big chunk of searches that come from Googles image search so optimise the images on your site and utilise social networks like Pinterest which have been shown to drive substantial organic growth.
Also, Google indexes and ranks twitter cards within its results, so this is another reason why your social media and SEO strategies should be aligned to gain optimal reach.

Target search queries and create content for searchers who are looking for a deeper level of knowledge, or who are doing deeper research. Such searchers are more likely to have a higher degree of intent than those satisfied by a brief answer or a simple bullet list.
And there you have it.  Yes, Google seems to have a virtual monopoly on search, and changes to its SERPs are resulting in falling CTRs for organic search – quite significant falls in certain circumstances.  But for the alert marketer, there are new opportunities.  If you're interested in exploring new organic search strategies, do get in touch with us.
Stewart Donaldson
Client Strategy & Insights Manager, QueryClick
——
My explanation of CTR decline (and the example screenshots I've used, for consistency) is borrowed from this post by Rand Fishkin, now of Sparktoro. For a more detailed explanation of the decline in Google CTR across devices, do visit it.
Own your marketing data & simplify your tech stack.