Organic Search
•
11 min read
Top 5 Keyword Research Tools to Drive SEO Performance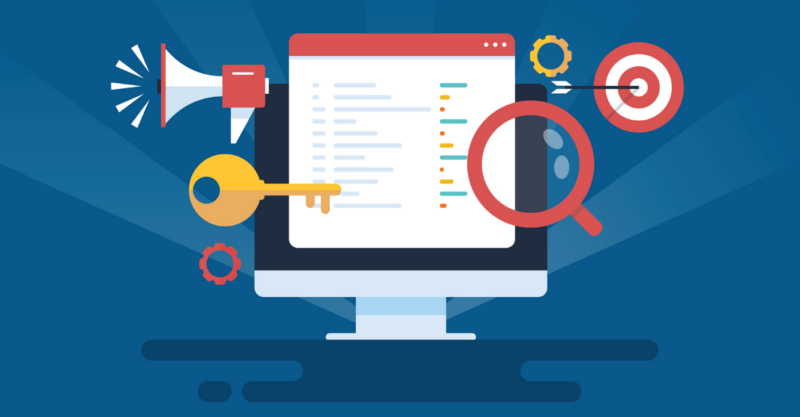 As SEOs, few things are more enraging than having our work reduced to just keywords.
"But backlinks" we cry!
"Local optimisation", we insist!
"Canonical tags!", we beg!
And yet, keywords are indeed central to the work that we do.
An SEO is only as good as the data in front of them, which is why choosing the best keyword optimisation tools is critical. With such a broad range, it can be overwhelming knowing which one to choose, especially given that some come with a hefty price tag. When it comes to keyword tools, you need to know which ones are worth the hype.
This is why we've created a guide to our most-used keyword research tools, giving you the run-down of our personal favourites.
1. SEMrush
SEMrush have earned the reputation of being an SEO's best friend through their comprehensive tool suite. They've been around since 2008 and have continued to grow and develop steadily alongside the industry in that time.
In a nutshell, it's an SEO tool that helps you optimise your website for Google. Note, I say Google specifically and not "search engines", as SEMrush only provides data on Google.
Pros of SEMrush:
Intuitive to navigate and use, with strong visualisation of data making it easy to digest.
It's useful for competitor analysis, providing keywords your competitors are already performing for.
Includes trends data, highlighting keywords on the rise or decline.
Provides domain-level analysis of organic metrics, with a solid auditing function that provides recommendations on how to improve performance.
SEMrush offer a 7-day free trial, so you can test it out for your own use before committing.
Cons of SEMrush:
A bit pricey when compared with competitors.
SEMrush only include data for Google, while some other tools include other search engines. Depending on your needs, this may be a significant drawback.
Some of the competitor analysis features require a further payment on top of your subscription cost.
Cost:
SEMrush have a 7-day free trial, after which you will need to pay for one of their plans. At time of writing, these prices are broken down into 3 levels. These are:
Pro ($119.95 per month).
Guru ($229.95 per month).
Business ($449.9 per month).
2. Ahrefs
Ahrefs is my personal favourite SEO tool, it's the one that I use every day without exception. (Every working day that is, I'm not that attached!) It relies on clickstream data to provide keyword search volumes and organic metrics.
Pros of Ahrefs:
The keyword data provided is very comprehensive, providing a keyword difficulty score, CPC, traffic estimates and ranking position if you search by domain. It includes keyword data from ten search engines, including Google, YouTube, Amazon, and Baidu.
You can save keyword lists that you revisit regularly and set up rank tracking for the domains you care about.
The backlink profile suite is second to none, with an extensive backlink index. Additionally it offers reports focusing on broken backlinks, anchor text, link intersects and internal backlink to help you delve into the nitty gritty. In fact, their index is so extensive that that their CEO has floated the idea of starting their own search engine to rival Google.
The competitor gap tool enables you to get a clear view of where your competition are getting ahead by comparing up to 10 domains.
The content explorer section allows you to search from prominent content creators and websites for a given topic, which can help with outreach research for growing backlink profiles.
There is a dashboard feature to monitor the sites you care about, be that your own domain and/or competitors. It gives you a quick view of backlink profiles and keyword rankings.
Cons of Ahrefs:
Where SEMrush provide optimisation recommendations, Ahrefs just provides you with the data and leaves the conclusions up to you.
Its interface is not very intuitive for people who are less familiar with SEO and the associated terms.
Ahrefs do not offer a free trial. They do, however, offer a discounted trial starting at $7 for 7 days.
Cost:
At time of writing, Ahrefs offers 4 plan options:
Lite ($99 per month/ $990 per year).
Standard ($179 per month/ $1,790 per year).
Advanced ($399 per month/ $3,990 per year).
Agency ($999 per month/ $9,990 per year).
3. STAT
STAT is a large-scale keyword tracking tool, focusing on SERP analytics. It provides you with fresh daily ranking data from any country and in any language and is regularly updated to track the latest SERP features.
Although it doesn't provide as wide a range of data or reports as other tools mentioned here, in terms of tracking keyword movements on a granular level, STAT is truly ahead of the game.
Pros of STAT:
Provides really granular keyword ranking information, with daily ranking changes noted.
Allows you to tag keywords as granularly as you need, with customisable views.
Historical ranking data for individual or aggregated keywords is easy to download and report on.
The Archived SERP feature means you can recreate how the SERP looked on a given date. This doesn't just show you ranking positions for normal listings but includes SERP features too.
The SERP feature tracking is very detailed, with everything from people also ask boxes to twitter boxes to indented listings tracked.
A big pro for STAT is that it allows local keyword tracking. It's the only tool I know of that lets you get as granular as individual postcodes – so is invaluable for local SEO optimisation.
Cons of STAT:
While STAT is excellent at what it does – keyword tracking – it is considerably more limited in what it offers when compared with other competitors.
It only tracks keyword lists that you provide, it cannot be used for keyword research.
The interface is quite dated and a bit clunky, but this is a minor criticism.
It is an expensive tool when compared with competitors, without a free trial option. You are charged per keyword tracked and so, depending on the scale you're looking to use it at, the cost can creep up.
Cost:
STAT is on the pricier end of the tools, starting at $720 per month.
4. Google Ads' Keyword Planner
Google Ads is primarily a tool designed for PPC; however, the Keyword Planner function is a handy keyword research tool. Data is to be taken with a pinch of salt as it buckets similar keywords together, giving you an inflated search volume, and doesn't let you dig into keywords variants.
Pros of Google Ads' Keyword Planner:
Keyword Planner's main USP is that it allows you to view keyword search volume changes MoM, enabling you to track monthly search interest fluctuations and changes.
Keyword Planner is a free keyword research tool for anyone who owns or runs a website.
The "Keyword Ideas" function is extensive, providing useful suggestions for related keywords.
Cons of Google Ads' Keyword Planner:
You might think that because the search volume data comes straight from Google that it's the most accurate you can get. In reality, it's a bit more complicated. Google bucket keywords together, which gives them an inflated search volume that needs to be taken with a pinch of salt.
Keyword Planner's primary function is to encourage users to buy Paid Search Ads through Google, so this inflated search volume is done to encourage this.
Cost:
5. Answer the Public
Besides the obvious perk of that funky but disturbing background video, Answer the Public is invaluable for keyword research. It maps out what questions people are asking about a given topic, giving you a short list of informational or long-tail keywords.
Pros of Answer the Public:
When it comes to researching content or blog ideas, Answer the Public is your best friend. It breaks out search interest by question, preposition, related searches and more.
It is very helpful for researching and targeting keywords appearing in the People Also Ask SERP feature.
You can use Answer the Public for Free, but you only get 3 queries a day.
Cons:
The paid version is quite expensive when compared with the functionality of similarly priced tools.
It is limited in what it offers, compared with other tools that delve into demographics, locations, etc.
Can be quite limited when it comes to more niche industries.
Cost:
There is a free version available, however the paid version begins at $99 per month.
Ultimately, the ideal keyword research tool for you comes down to your goals and priorities. However, with any of the above, we guarantee you'll be in good hands.
Looking to take your SEO to the next level?
Download your step-by-step SEO journey to digital maturity.
Own your marketing data & simplify your tech stack.