Organic Search
•
7 min read
5 Ways of Obtaining High-Quality Backlinks From Government and Educational Domains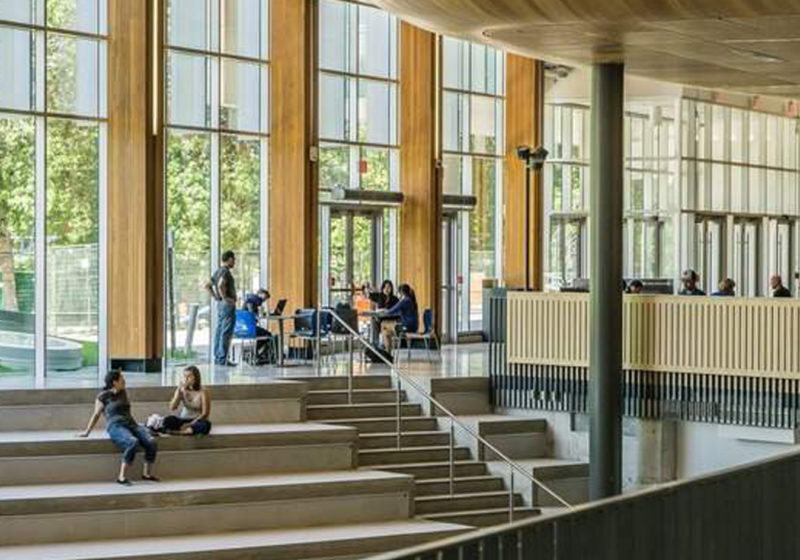 One of the most important factors of a successful linkbuilding strategy is maintaining a natural and diverse backlink profile. If the majority of links referring to your website are manually built in a large scale, Google can regard this as an attempt to manipulate their algorithms, which can result in a penalty.
A few years ago it was enough to focus on gaining a large number of backlinks without taking their quality into account, but nowadays not every backlink has the same value for SEO.
One of the strongest signals that Google uses to determine the importance of a site is the authority and value of the links pointing towards it.
There are a wide range of high-authority domains from which you can gain backlinks. The most well-known high-authority backlinks are from education websites (e.g. www.nyu.edu, www.leeds.ac.uk) or government websites (e.g. www.london.gov.uk).
Nevertheless, high-authority backlinks can also come from a trusted:
.com,
.net,
.org
or .info domain.
The special value of education and government sites lies in the fact that there is a very long bureaucratic procedure in order to register a .gov or .edu domain which will ensure its authority.
People go to these domains for important purposes and count on the sincerity of every page these domains are linking to. Therefore, any education or government institution will be very careful about who they are linking to and the validity of their content.
In this post we will share with you the best tips on how to create high-value backlinks from government and education websites.
1. Competitor Backlink Gap Analysis
Get a good idea of where your competitors gain their high-authority links from.
You can see your competitors' backlink profile on ahrefs.com and export all of their government and education backlinks.
Then, analyse each of their authority links and assess if you can offer any useful content that might be interesting for these institutions to link to.
The next step is to contact the sites and ask them to place a link to yours.
2. Use Search Operators To Find .Gov, .Edu And .Ac Sites
Search operators are words that can be added to Google searches to help narrow down the results. This is a great way to find relevant high-authority websites related to your industry or product category.
Let's say you have a website that provides information about Fairtrade. Using search operators is the best way to find relevant .gov and .edu sites with pages mentioning Fairtrade.
Add them to your outreach list and if these institutions like your content, they will link to it on their website.
Therefore, it is vital that the content you have is not only high quality and relevant but most certainly must be of value for universities, their students, staff or alumni.
The same applies to content for government websites, which should provide information that relates to their residents and the local community.
This is an example of how you can find .gov websites that provide information about 'Fairtrade':
3. Become a Resource
Most government and education based websites offer links to external resources that are helpful for residents or students.
Therefore, the creation of highly relevant, tailor-made content is a great opportunity to gain links.
For example, if you want to target universities, you could create a guide for graduates on how to start a career in your industry.
Below is just a single example websites that are providing value by containing relevant content and materials that are related to 'IT Career Options':
---
4. Get Your Job Opportunities Listed
Submit your internship and graduate opportunities on local government and education sites.
An easy way to gain links from a .gov.uk site is to list your apprenticeships here.

5. Offer Events For Students Or Join Career Fairs At Universities
Have you ever thought about an in-house career day for students in your area? Contact local universities and organise a career event.
This will not only help you to meet some talented students, but it will also give you the opportunity to build relationships with the universities.
If you are a small business, why not attend a career fair organised by a university in your area to promote your business? Exhibitors will usually be listed on the university website, including a link to their site.
Final Thoughts
We hope you enjoyed our tips and wish you good luck earning links from academic and government websites through the creation and promotion of valuable content and resources.
Gaining backlinks from high-authority sites is a challenge, but absolutely worth the effort, as it shows Google your site is highly relevant and trusted, which has a positive overall effect on your rankings.
Own your marketing data & simplify your tech stack.