WEBINAR
Attribution in 2023: How to Navigate the Cookieless Future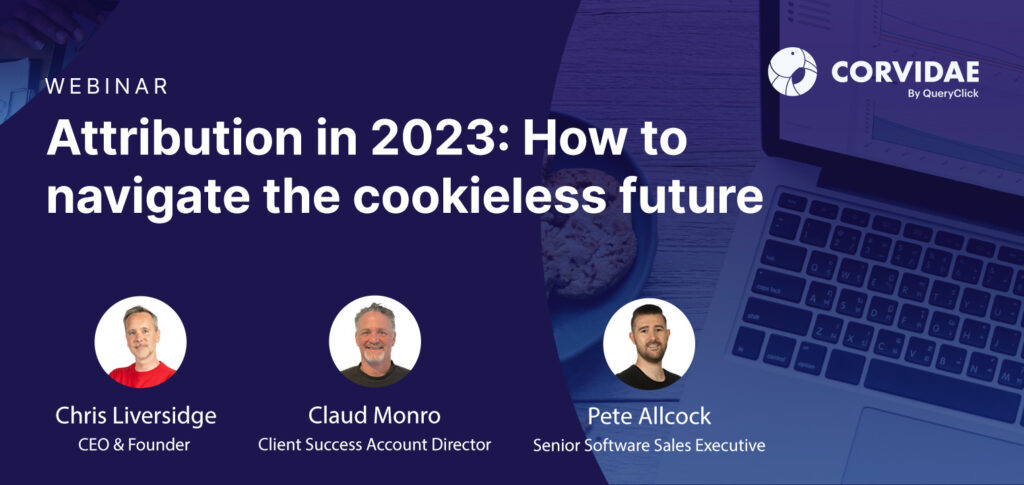 2023 looks set to be a pivotal year for marketing measurement.
The removal of cookies, continued legality issues with GA and a looming recession are just a few reasons why ensuring you're set up for the cookieless future is crucial. So, what steps do you need to take?
QueryClick CEO, Chris Liversidge, Client Success Account Director, Claud Monro, and Senior Software Sales Executive, Pete Allcock, discuss the outlook for attribution in 2023 and how to get set up for the cookieless future.
What you'll learn:
The pitfalls of using GA4 for the cookieless future
How to get buy-in to switch to a cookieless solution
How to achieve true granularity and accuracy across your Paid Media activity