WEBINAR
AI in Digital Marketing: Friend or Foe?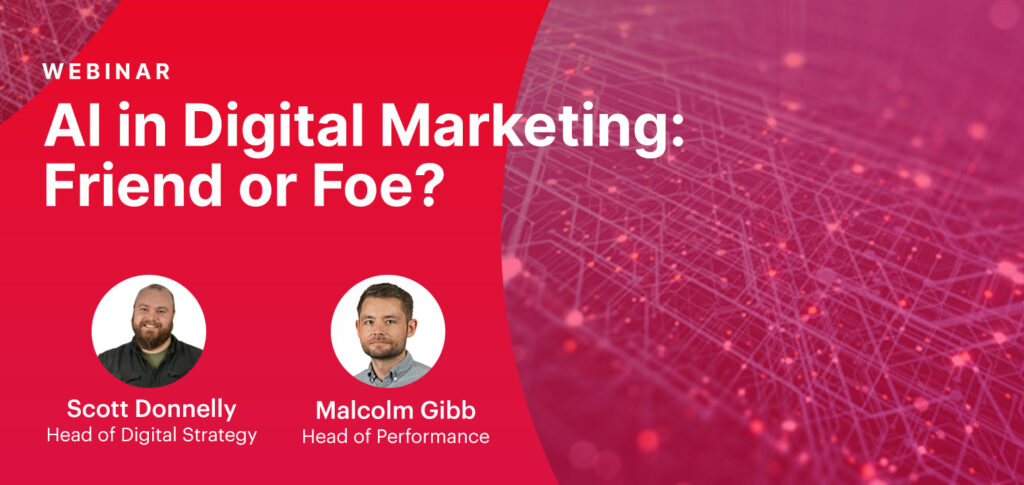 Everyone's talking about ChatGPT, but the use of AI in digital marketing is nothing new.
From SEO to Paid Search, and everything in between, there's an AI tool that's aimed at making our lives easier. But what do the advancements in AI really mean for the future of digital marketing?
QueryClick's Head of Digital Strategy, Scott Donnelly, and Head of Performance, Malcolm Gibb, discuss whether AI is a help or a hindrance for digital marketers in 2023.
What you'll learn:
What the future of digital marketing looks like
Practical applications of AI across digital marketing
Top tips for getting started with AI in digital marketing