Event
Virtual Performance Marketing Masterclass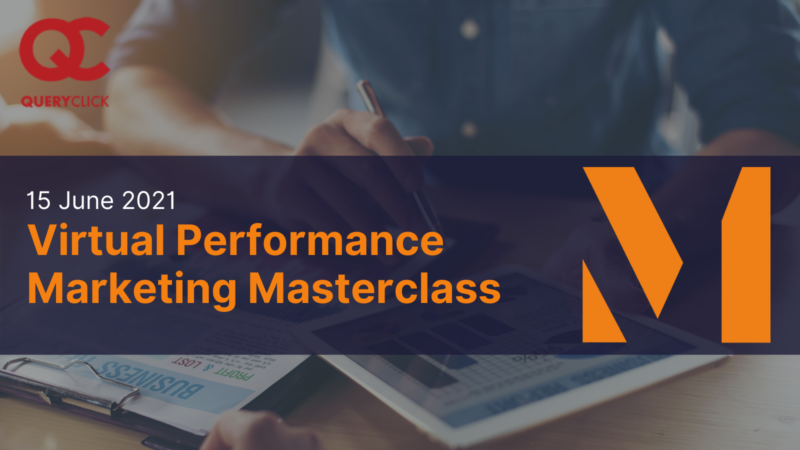 3 Key Performance Marketing Drivers for Success in 2021 and Beyond
With the events of the last year, it's never been more important to have a unified performance marketing strategy.
Join QueryClick CEO, Chris Liversidge, and Head of Paid Media, Malcolm Gibb, as they run you through:
How to combat increased paid media costs for cost-effective acquisition
Why 1st party data is more powerful than ever – and how to leverage your own
How effective attribution has become an even more critical part of the martech stack in light of cookie changes and Apple's IDFA opt-in
Data, Trust, Compliance and Cookies: Walking Through the Future of Marketing Measurement The world of marketing analytics is changing. From the removal of cookies to Google's illegal ruling and the...

Driving SEO Success with In-House and Agency Expertise You have to choose between in-house SEO capability or outsourcing to an agency, right? If you think that combining both is a...

How Attribution can Reverse CPAs for Efficient Growth With CPAs increasing across paid channels, achieving the same results from Facebook and Google can seem impossible – and with a cookieless...