Event
Virtual Performance Marketing Masterclass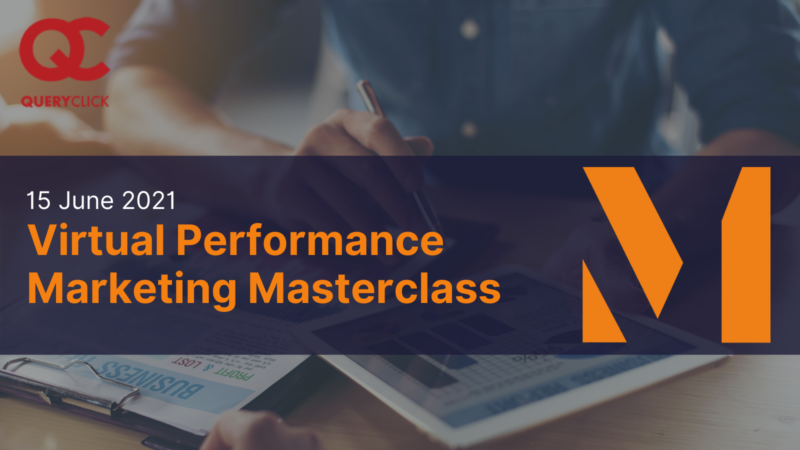 3 Key Performance Marketing Drivers for Success in 2021 and Beyond
With the events of the last year, it's never been more important to have a unified performance marketing strategy.
Join QueryClick CEO, Chris Liversidge, and Head of Paid Media, Malcolm Gibb, as they run you through:
How to combat increased paid media costs for cost-effective acquisition
Why 1st party data is more powerful than ever – and how to leverage your own
How effective attribution has become an even more critical part of the martech stack in light of cookie changes and Apple's IDFA opt-in
Successful digital marketing relies increasingly on having a well-executed data strategy. It facilitates informed decision-making, enhanced targeting, and personalisation in marketing messages, accurate performance measurement, and effective ROI analysis. And,...

It's been 4 years since Google first announced it will be removing third-party cookies from Chrome. We've had multiple delays since then – but now the change is finally coming....

The deadline to move to Google Analytics 4 is just around the corner. So, how can you get prepared to make the change, with minimal impact on your marketing measurement?...