Event
Virtual Performance Marketing Masterclass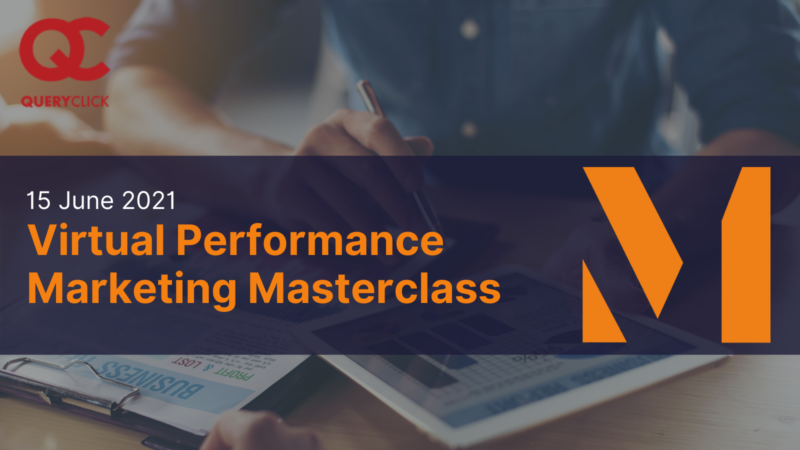 3 Key Performance Marketing Drivers for Success in 2021 and Beyond
With the events of the last year, it's never been more important to have a unified performance marketing strategy.
Join QueryClick CEO, Chris Liversidge, and Head of Paid Media, Malcolm Gibb, as they run you through:
How to combat increased paid media costs for cost-effective acquisition
Why 1st party data is more powerful than ever – and how to leverage your own
How effective attribution has become an even more critical part of the martech stack in light of cookie changes and Apple's IDFA opt-in
The eCommerce North Summit is a boutique live event; a one-day gathering of local eCommerce experts and decision-makers across retailers, brands, merchants and solutions providers. Join QueryClick at the event,...

The Richmond Retail & eCommerce Directors' Forum allows you to make new connections with people face to face, in person, real time. Meeting Joe Kavvadias and Pete Allcock at the...

Hear from thought leaders, connect with senior marketers and tackle your biggest challenges at our In-Person eCommerce Masterclass. With snappy expert presentations and intimate roundtable discussions, this Masterclass is the...