Event
Virtual Masterclassing Workshop – Reducing Cannibalised Budget Wastage in Paid Search to Improve your ROI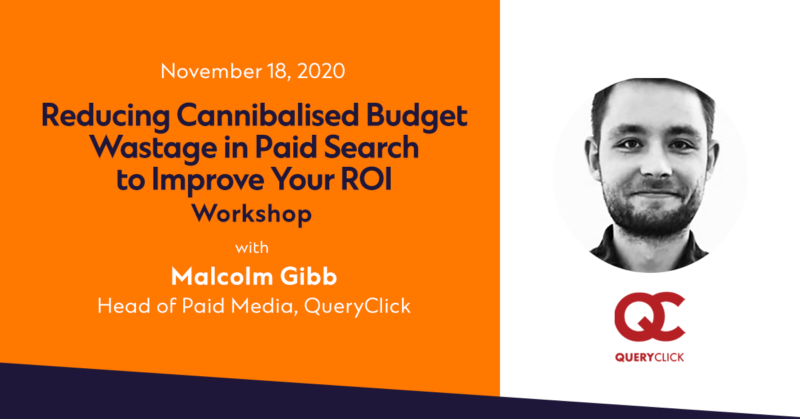 Uncovering wasted media spend and identifying incremental ROI opportunities.
Join Head of Paid Media at QueryClick, Malcolm Gibb, on 18th November for this virtual Masterclassing workshop, where he'll discuss the relationship between organic and paid search, and how to avoid budget wastage through data analysis and optimisation.
From this 45-minute session, you'll take away:
• The relationship between organic and paid search
• How to use data analysis and optimisation to avoid budget wastage
• Ways to grow your paid search performance by using incremental ROI opportunities
The eCommerce North Summit is a boutique live event; a one-day gathering of local eCommerce experts and decision-makers across retailers, brands, merchants and solutions providers. Join QueryClick at the event,...

The Richmond Retail & eCommerce Directors' Forum allows you to make new connections with people face to face, in person, real time. Meeting Joe Kavvadias and Pete Allcock at the...

Hear from thought leaders, connect with senior marketers and tackle your biggest challenges at our In-Person eCommerce Masterclass. With snappy expert presentations and intimate roundtable discussions, this Masterclass is the...