Event
Virtual Masterclassing Workshop – Reducing Cannibalised Budget Wastage in Paid Search to Improve your ROI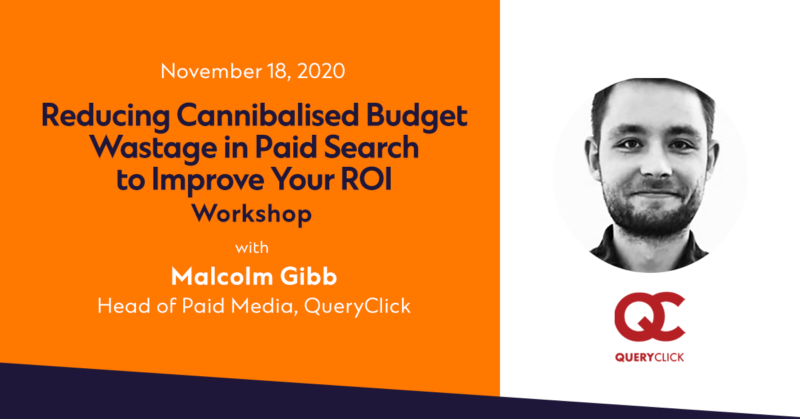 Uncovering wasted media spend and identifying incremental ROI opportunities.
Join Head of Paid Media at QueryClick, Malcolm Gibb, on 18th November for this virtual Masterclassing workshop, where he'll discuss the relationship between organic and paid search, and how to avoid budget wastage through data analysis and optimisation.
From this 45-minute session, you'll take away:
• The relationship between organic and paid search
• How to use data analysis and optimisation to avoid budget wastage
• Ways to grow your paid search performance by using incremental ROI opportunities
Data, Trust, Compliance and Cookies: Walking Through the Future of Marketing Measurement The world of marketing analytics is changing. From the removal of cookies to Google's illegal ruling and the...

Driving SEO Success with In-House and Agency Expertise You have to choose between in-house SEO capability or outsourcing to an agency, right? If you think that combining both is a...

How Attribution can Reverse CPAs for Efficient Growth With CPAs increasing across paid channels, achieving the same results from Facebook and Google can seem impossible – and with a cookieless...