Event
Virtual Masterclassing Workshop – Reducing Cannibalised Budget Wastage in Paid Search to Improve your ROI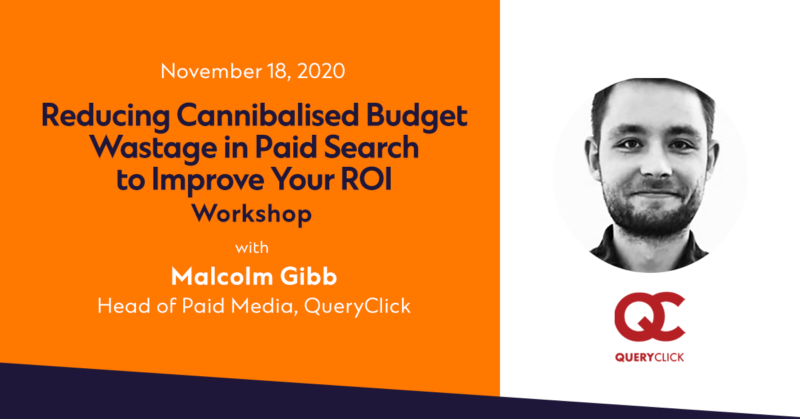 Uncovering wasted media spend and identifying incremental ROI opportunities.
Join Head of Paid Media at QueryClick, Malcolm Gibb, on 18th November for this virtual Masterclassing workshop, where he'll discuss the relationship between organic and paid search, and how to avoid budget wastage through data analysis and optimisation.
From this 45-minute session, you'll take away:
• The relationship between organic and paid search
• How to use data analysis and optimisation to avoid budget wastage
• Ways to grow your paid search performance by using incremental ROI opportunities
Successful digital marketing relies increasingly on having a well-executed data strategy. It facilitates informed decision-making, enhanced targeting, and personalisation in marketing messages, accurate performance measurement, and effective ROI analysis. And,...

It's been 4 years since Google first announced it will be removing third-party cookies from Chrome. We've had multiple delays since then – but now the change is finally coming....

The deadline to move to Google Analytics 4 is just around the corner. So, how can you get prepared to make the change, with minimal impact on your marketing measurement?...