Event
Virtual Masterclassing Workshop – Why Standard Attribution Solutions Do Not Work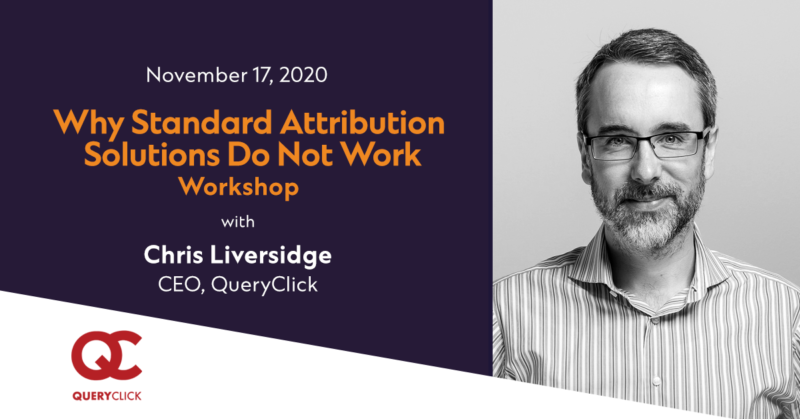 Uncovering the broken data at the heart of web analytics, and how to rebuild it to represent people rather than devices is key.
Join QueryClick CEO, Chris Liversidge on 17th November for this virtual Masterclassing workshop, where he'll discuss analytics and attribution best practice, ecosystem decisions, and how to get towards a unified view of the customer journey for customers that never convert.
From this 45-minute session, you'll take away:
• Best practices with analytics and attribution
• How to reach a unified view of the customer journey for those customers that don't convert
• How to rebuild your web analytics to represent people rather than devices
Data, Trust, Compliance and Cookies: Walking Through the Future of Marketing Measurement The world of marketing analytics is changing. From the removal of cookies to Google's illegal ruling and the...

Driving SEO Success with In-House and Agency Expertise You have to choose between in-house SEO capability or outsourcing to an agency, right? If you think that combining both is a...

How Attribution can Reverse CPAs for Efficient Growth With CPAs increasing across paid channels, achieving the same results from Facebook and Google can seem impossible – and with a cookieless...