Event
The Virtual MarTech Summit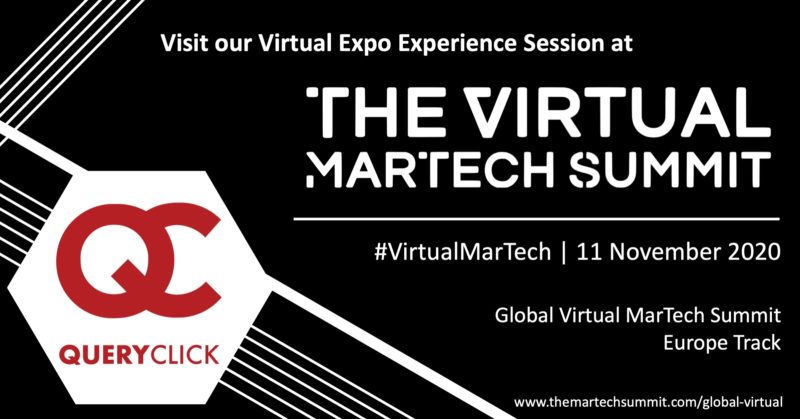 Customer behaviour is complex, and the bulk of their interaction with your marketing material occurs in the wider web and offline.
Today's analytics packages are designed to measure devices and cookies and as a result, fail to capture up to 80% of this customer behaviour. But what if you could return that missing data and begin to make data-driven marketing decisions and deliver personalised experiences that convert?
Join QueryClick CEO, Chris Liversidge, and Cheetah Digital for a 20-minute fireside chat to find out:
How to identify the 'unknown customer'
The value of an EDP to delve into that data
How to take action to convert effectively and efficiently
Data, Trust, Compliance and Cookies: Walking Through the Future of Marketing Measurement The world of marketing analytics is changing. From the removal of cookies to Google's illegal ruling and the...

Driving SEO Success with In-House and Agency Expertise You have to choose between in-house SEO capability or outsourcing to an agency, right? If you think that combining both is a...

How Attribution can Reverse CPAs for Efficient Growth With CPAs increasing across paid channels, achieving the same results from Facebook and Google can seem impossible – and with a cookieless...