Event
The Virtual MarTech Summit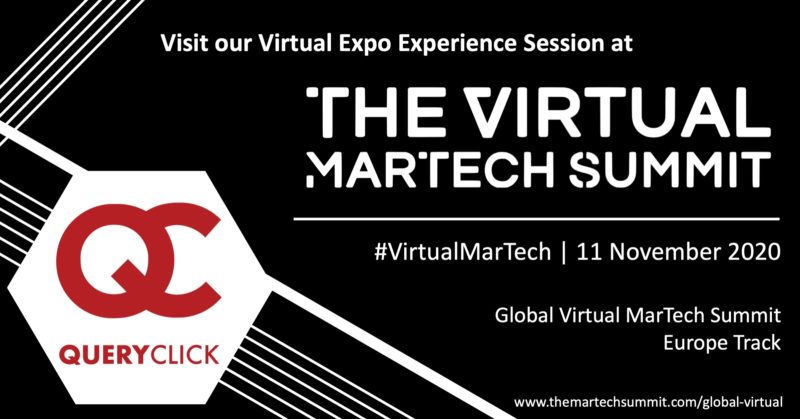 Customer behaviour is complex, and the bulk of their interaction with your marketing material occurs in the wider web and offline.
Today's analytics packages are designed to measure devices and cookies and as a result, fail to capture up to 80% of this customer behaviour. But what if you could return that missing data and begin to make data-driven marketing decisions and deliver personalised experiences that convert?
Join QueryClick CEO, Chris Liversidge, and Cheetah Digital for a 20-minute fireside chat to find out:
How to identify the 'unknown customer'
The value of an EDP to delve into that data
How to take action to convert effectively and efficiently
The eCommerce North Summit is a boutique live event; a one-day gathering of local eCommerce experts and decision-makers across retailers, brands, merchants and solutions providers. Join QueryClick at the event,...

The Richmond Retail & eCommerce Directors' Forum allows you to make new connections with people face to face, in person, real time. Meeting Joe Kavvadias and Pete Allcock at the...

Hear from thought leaders, connect with senior marketers and tackle your biggest challenges at our In-Person eCommerce Masterclass. With snappy expert presentations and intimate roundtable discussions, this Masterclass is the...