Event
QueryClick attends Heriot Watt University Business Careers Fair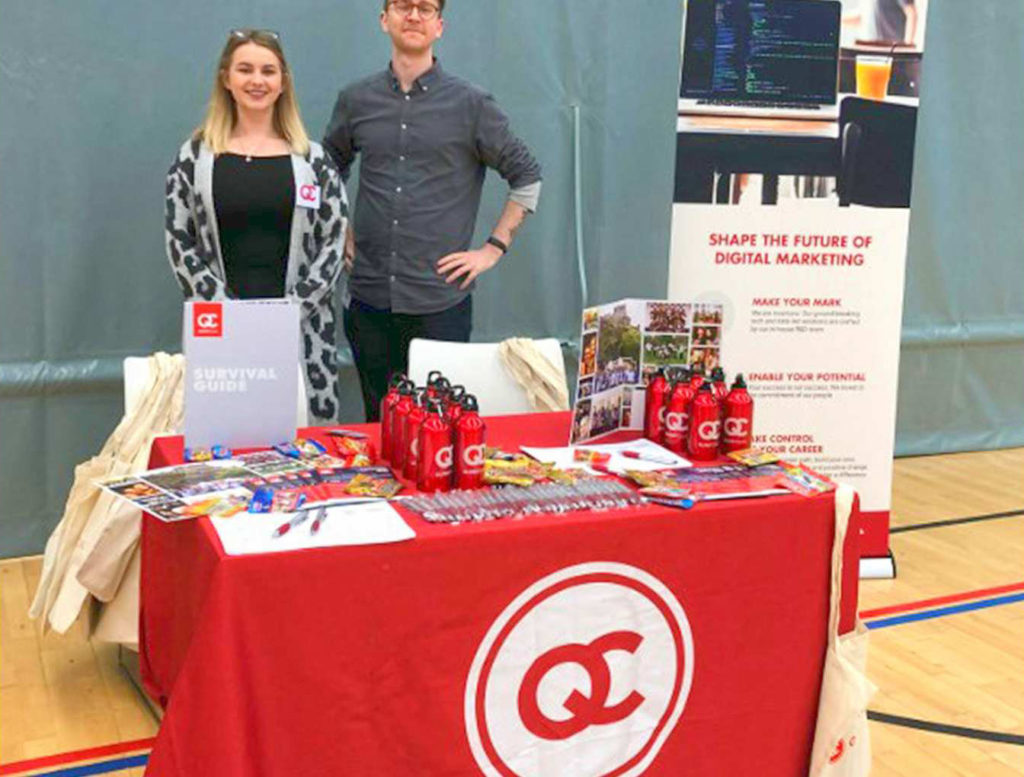 Last Thursday Chloe, Sean, Ross and Megan attended Heriot Watt University Business Careers Fair. This was a great way to promote our summer internships and engage directly with students resulting in a large influx of applications and interest.
The event was a success and we really enjoy working with Heriot Watt University to provide opportunities for students. In fact, Heriot Watt feel the same way and have invited us back to do a workshop on 21st March. Lauren and Rhona will provide more insight to students about the world of digital marketing and QueryClick.
**Our internship program has now closed for applications**
The only programmatic conference dedicated to tackling the industry's most pressing challenges, where you will learn from 200+ leading European brands to build a winning programmatic strategy. Shape the future...

8 years ago B&Q asked us 'how is our digital marketing was affecting our footfall?'. A common question among retailers in the industry and it was a real challenge to...

In 2019, we saw digital ad spend finally overtake traditional ad spend such as TV and radio. Unfortunately alongside that, the challenge of siloed data complexity also increased with the...