Event
Programmatic Pioneers – Virtual Event Episode 2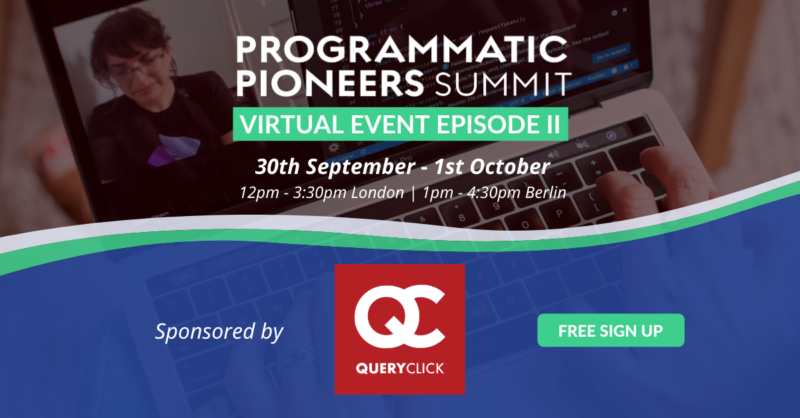 Join QueryClick CEO, Chris Liversidge, at Programmatic Pioneers' upcoming Virtual Event Episode 2 and learn how you can adapt your future programmatic roadmap to ensure your business survives and thrives in these turbulent times.
Data, Trust, Compliance and Cookies: Walking Through the Future of Marketing Measurement The world of marketing analytics is changing. From the removal of cookies to Google's illegal ruling and the...

Driving SEO Success with In-House and Agency Expertise You have to choose between in-house SEO capability or outsourcing to an agency, right? If you think that combining both is a...

How Attribution can Reverse CPAs for Efficient Growth With CPAs increasing across paid channels, achieving the same results from Facebook and Google can seem impossible – and with a cookieless...