Event
Programmatic Pioneers Summit 2020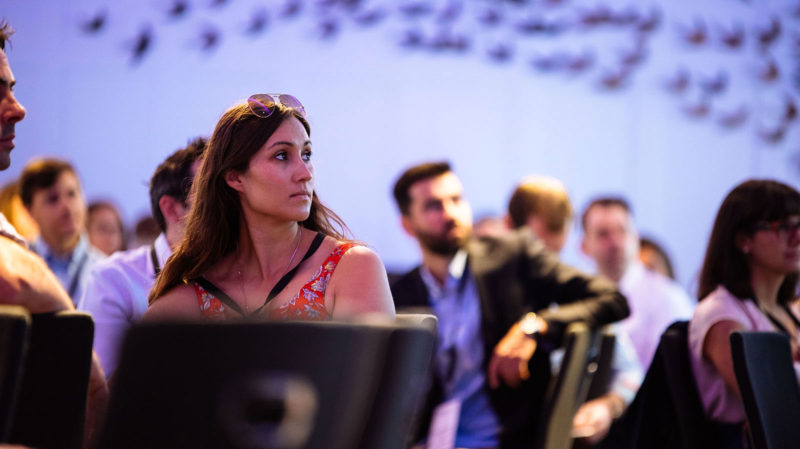 The only programmatic conference dedicated to tackling the industry's most pressing challenges, where you will learn from 200+ leading European brands to build a winning programmatic strategy.
Shape the future of your industry by joining the full programmatic ecosystem, including all the top brands, agencies, publishers and technology companies.
Be Inspired. Learn From:
Richard Brooke
Director, Global Media Operations
Unilever
Schwab Ingo
Global Head of Media Digitization
Deutsche Telekom
Stephanie Sabourin
Director of Audience & Content Distribution Strategy, Media & CRM, Europe
Disneyland Paris
Laure de Bary
Global Head of Digital and CRM
Nestle Nutrition
Carlotta Meneghini
Head of Programmatic & Digital Marketing
Vodafone
Neil Robins
Head of Data Strategy & Precision Marketing
Johnson & Johnson
Valentina Torrusio
CEE Data & Productivity Connections Manager
Coca-Cola
Rohit Sridhara
Head of Programmatic Display
Air Asia
Richard Bettinson
Director, Media Strategy & Planning, EMEA
Hilton
Phillipe Laville
Head of Regional Media Brand Europe
Procter and Gamble
Noemi Nicastro
Head of Programmatic Display
Adidas
Mathilde Verron
Global Head of Audience & Programmatic
TripAdvisor
For all players in Programmatic
Brands
Navigate a privacy-first world and tackle cookie-related challenges
DMP, CDP or both? Identify, select and implement the right data platform for your business
Discover how agencies and brands can build collaborative relationships to ensure mutually beneficial and highly successful alliances
Learn how to take charge of your programmatic strategies by bringing them in-house and owning the data
Identify clearer metrics on which marketing channels are contributing to your business outcomes
Agencies
Identify where your clients are looking to grow and help them realise their programmatic potential
Understand what brands want to achieve as they increasingly move towards a hybrid model
Learn how to make the most of your data in order to optimise your clients' campaigns
Define how to maintain your market share through innovations that will keep you ahead of the competition
Publishers
Learn how advertisers and publishers can better collaborate to ensure a fair value exchange on inventory to bring greater control, efficiency and success to the entire ecosystem
Find out how you can use ad verification to tackle online fraud and continue spotting the areas that stop the ads from reaching the widest possible audience
Develop practices such as Ads.tx to contribute to a cleaner and more transparent digital ad ecosystem
---
Successful digital marketing relies increasingly on having a well-executed data strategy. It facilitates informed decision-making, enhanced targeting, and personalisation in marketing messages, accurate performance measurement, and effective ROI analysis. And,...

It's been 4 years since Google first announced it will be removing third-party cookies from Chrome. We've had multiple delays since then – but now the change is finally coming....

The deadline to move to Google Analytics 4 is just around the corner. So, how can you get prepared to make the change, with minimal impact on your marketing measurement?...