Event
Page Speed: The Opportunities and Threats to Your Organic ROI in a Mobile Focussed World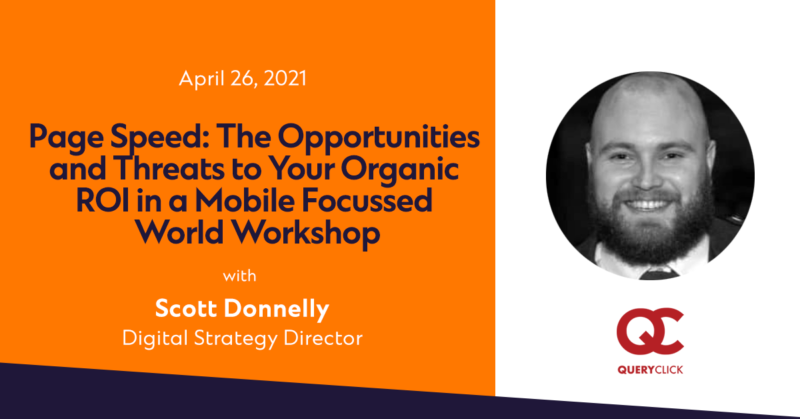 So much has been made about page speed over the past 18 months as Google moves to a fully mobile-centric search approach. Understanding the opportunities that page speed presents is key, but understanding the risks of not acting can be equally as stark.
Join QueryClick's Digital Strategy Director, Scott Donnelly, to discuss the benefits of prioritising page speed, and what could happen if you fail to act.
Data, Trust, Compliance and Cookies: Walking Through the Future of Marketing Measurement The world of marketing analytics is changing. From the removal of cookies to Google's illegal ruling and the...

Driving SEO Success with In-House and Agency Expertise You have to choose between in-house SEO capability or outsourcing to an agency, right? If you think that combining both is a...

How Attribution can Reverse CPAs for Efficient Growth With CPAs increasing across paid channels, achieving the same results from Facebook and Google can seem impossible – and with a cookieless...