Event
Page Speed: The Opportunities and Threats to Your Organic ROI in a Mobile Focussed World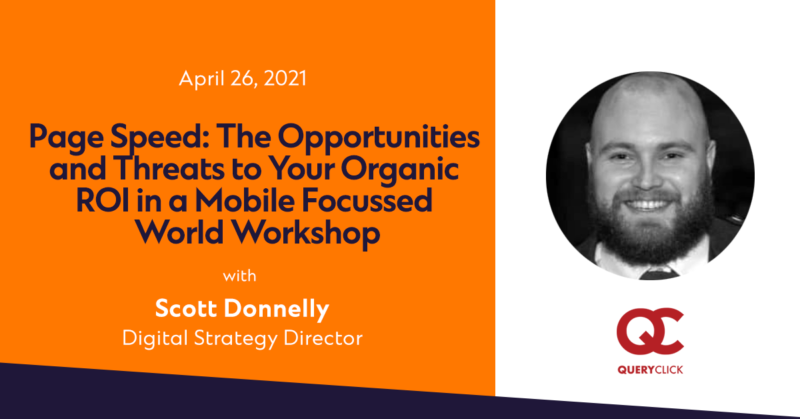 So much has been made about page speed over the past 18 months as Google moves to a fully mobile-centric search approach. Understanding the opportunities that page speed presents is key, but understanding the risks of not acting can be equally as stark.
Join QueryClick's Digital Strategy Director, Scott Donnelly, to discuss the benefits of prioritising page speed, and what could happen if you fail to act.
Successful digital marketing relies increasingly on having a well-executed data strategy. It facilitates informed decision-making, enhanced targeting, and personalisation in marketing messages, accurate performance measurement, and effective ROI analysis. And,...

It's been 4 years since Google first announced it will be removing third-party cookies from Chrome. We've had multiple delays since then – but now the change is finally coming....

The deadline to move to Google Analytics 4 is just around the corner. So, how can you get prepared to make the change, with minimal impact on your marketing measurement?...